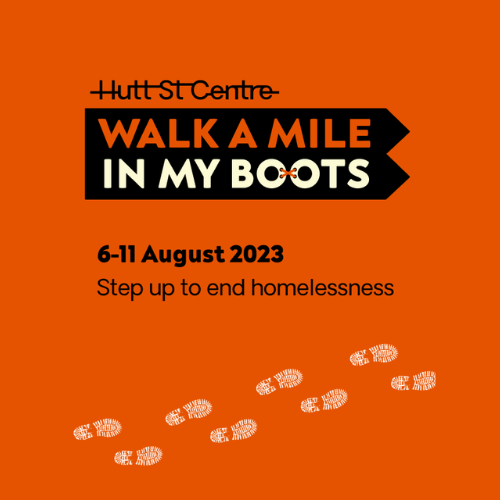 Walk a Mile in My Boots 2023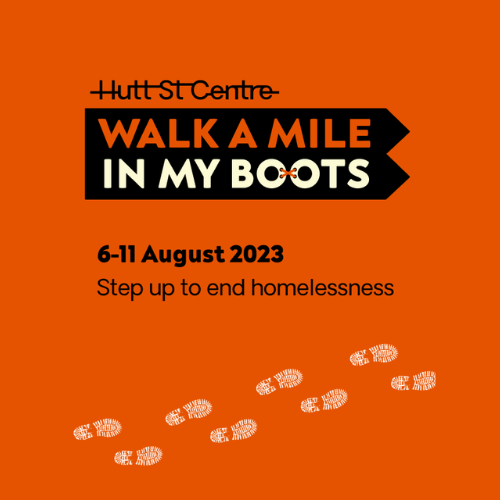 This August, step up for people experiencing homelessness by joining Hutt St Centre's Walk a Mile in My Boots challenge.
Walk a mile or more during National Homelessness Week from 6 to 11 August. It can be in the park, at the gym, by the beach or around the neighbourhood.
Then, when you raise $50 or more you will be invited to join us to walk The Final Mile and experience just how challenging winter mornings can be.
The Final Mile is a community event that brings thousands of Walk a Milers together to walk the last mile of their challenge together in solidarity with people impacted by homelessness, and in hope that a future is possible where everyone has a safe place to go home to.
Location: Victoria Park/Pakapakanthi to Peppermint Park/Wita Wirra
Date: Friday 11 August 2023
Time: 7AM to 9AM
RSVP: By Friday 4 August 2023
Register today at: