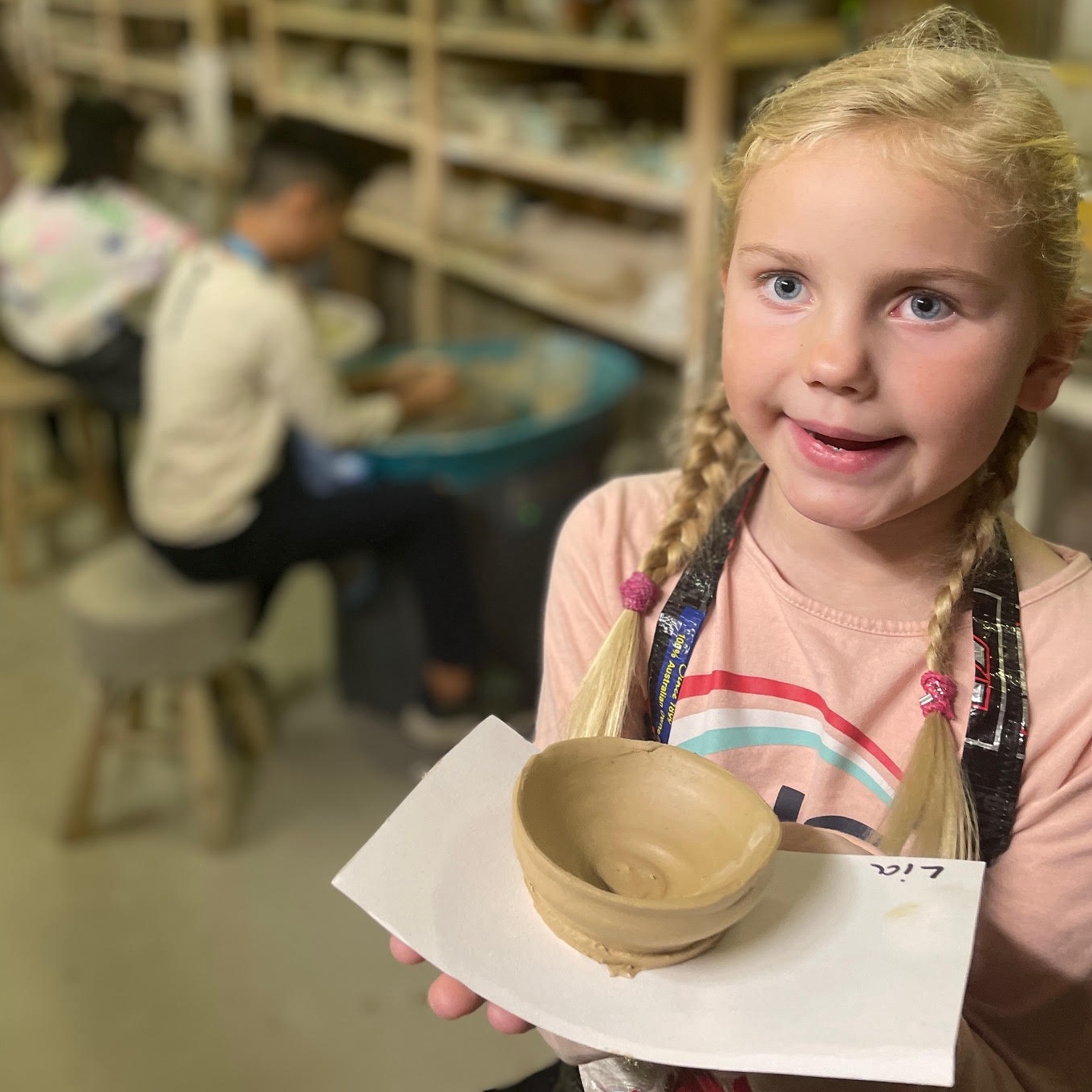 Urth Clay Pottery Classes | Winter School Holidays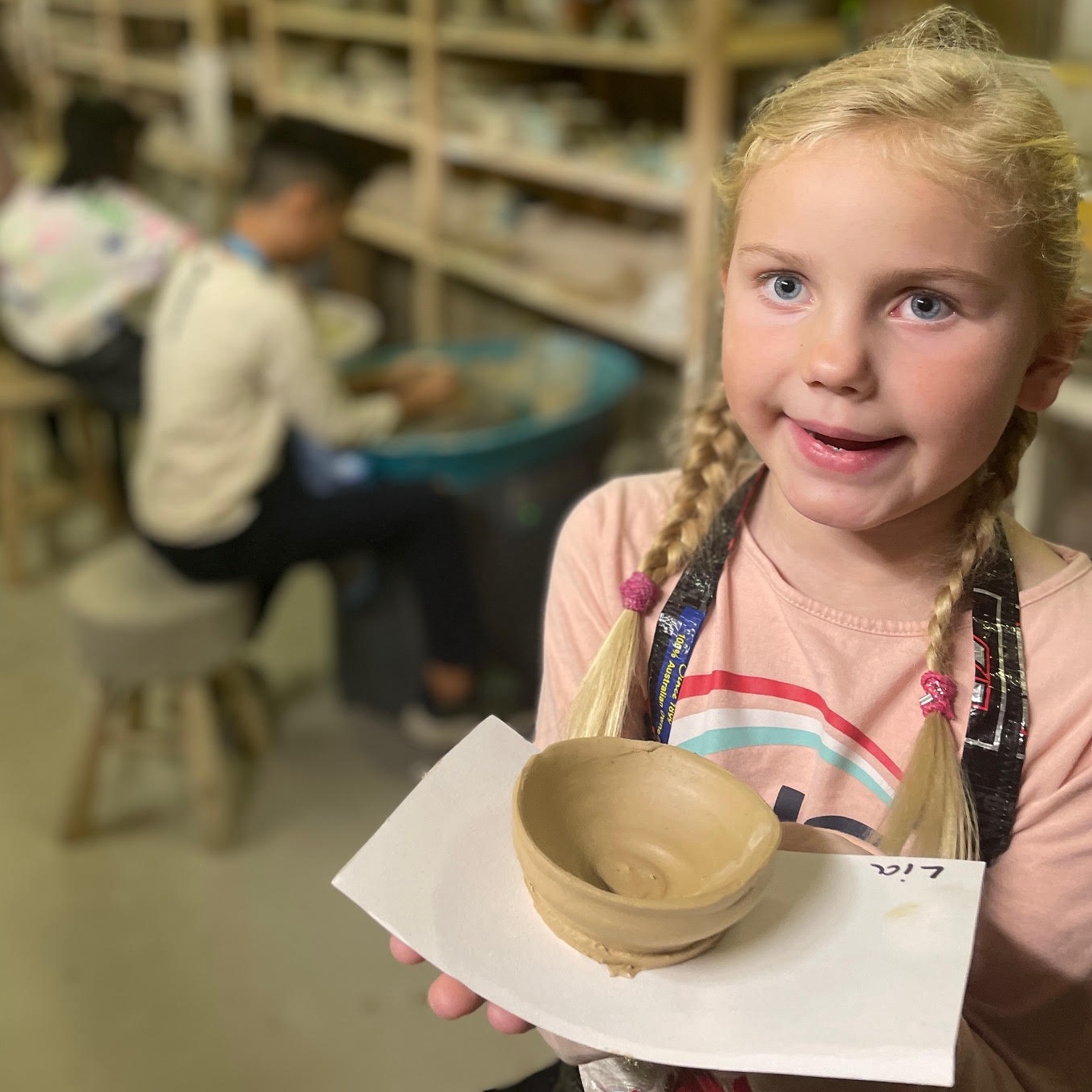 We believe in the calming effect of clay.
Kids and teens can submerge their hands in the mud to reach places that regular conversations won't allow. 
Our goal is to build self-confidence, trigger curiosity, and allow the artistic flair to bloom from each child.

We do this in a fun, safe and creative way by relying on many different pottery techniques.  Kids will try the pottery wheel (the spinny thingy) and hand molding. 
2 and a half hours session. All material included.
Working on 2 techniques the pottery wheel and sculpting. Each session we make a different project.  Buy 4 sessions and email the studio to get a $30 voucher.