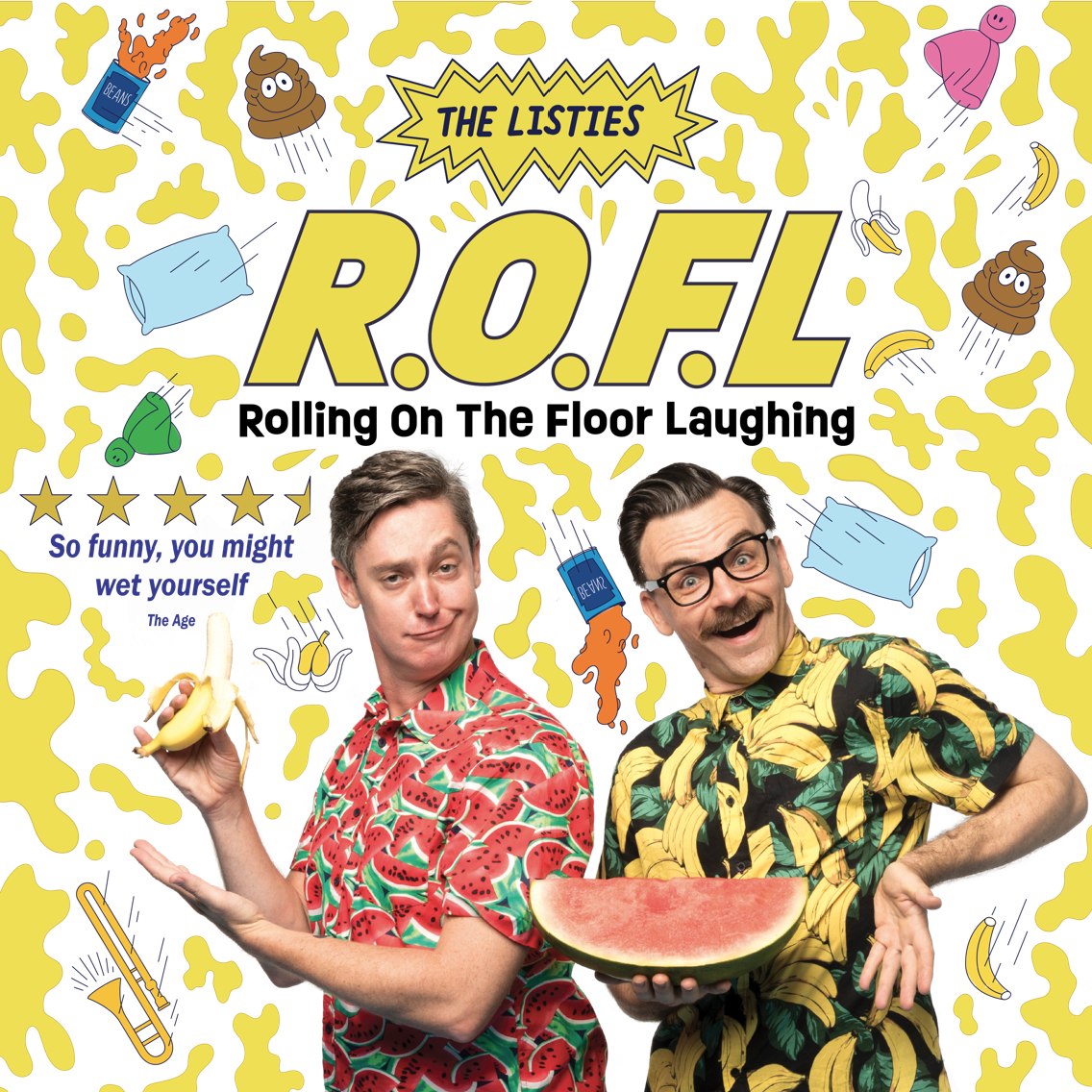 The Listies ROFL (Rolling on the Floor Laughing)
Join Rich and Matt these school holidays for a comedy extravaganza jam packed with magically stupid stuff.
ROFL sees The Listies tackle the most terrifyingly tortuous family situation of all: BED TIME. Rich, the exhausted parental proxy, is trying to get an early night while his hapless, hopeless housemate, Matt, deploys every trick in the book to stay up late.
Featuring toilet paper cannons, a real life Cowasaurus, lullabies of doom, detachable legs, a panoply of puns, and possibly too many Aldi gags.
This show will have you Rolling On The Floor Laughing!
As seen on ABC TV's The Listies Work for Peanuts and The Listies' Teleportaloo book series.
For tickets: