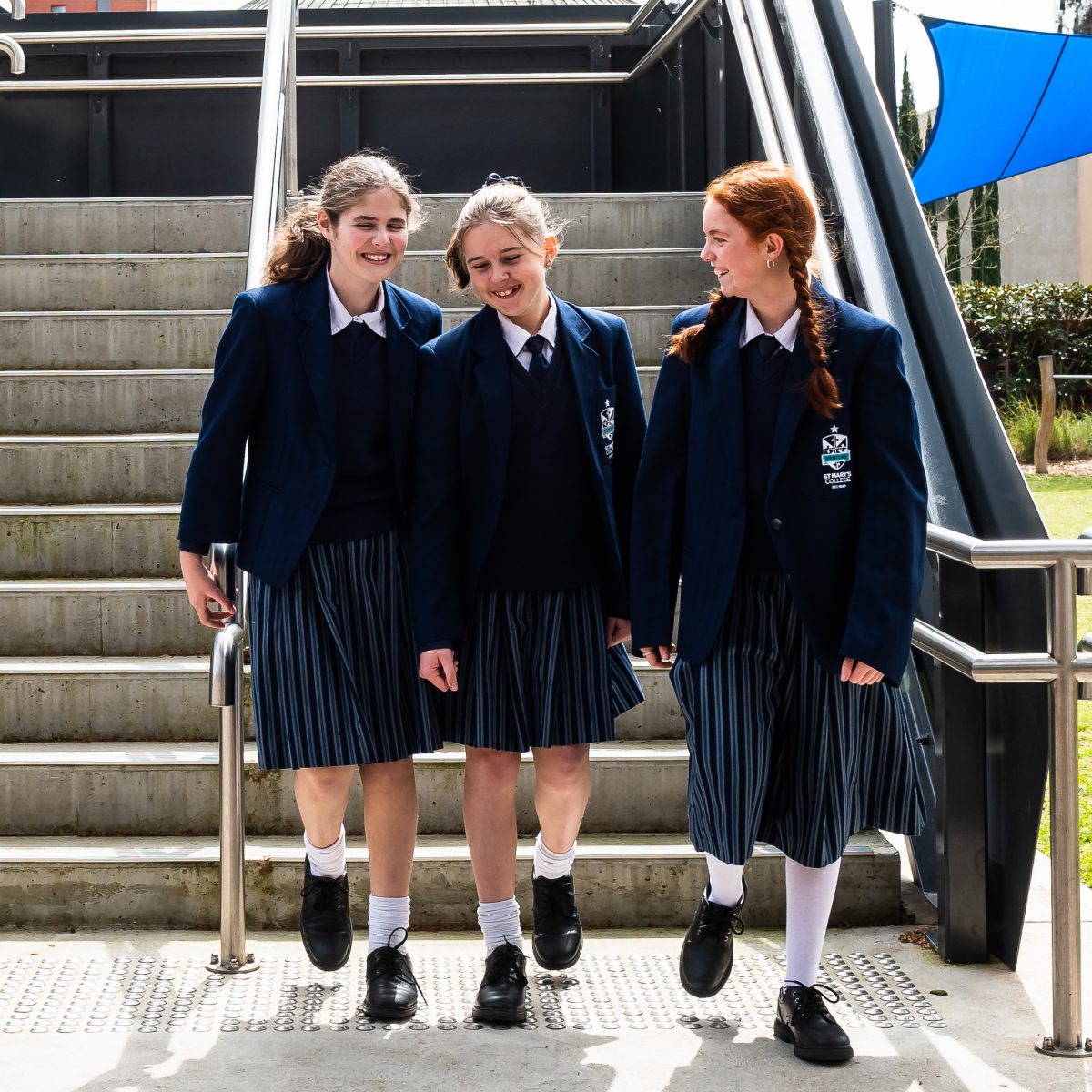 St Mary's College Principal's Tour
Meet Principal Clare Nocka, and learn about her vision for the school and the opportunities available for your daughter. Join a tour group accompanied by student leaders to see and hear firsthand what a normal school day looks like.
You may like to ask about our approach to Year 7 and the Middle Years, the specialist Veritas Centre, or find out more about one of our signature programs such as the Performing Arts, Advanced Netball or Volleyball Squads or overseas immersions to Cambodia, Vietnam and Oak Valley. Principal's Tours are held once per term.