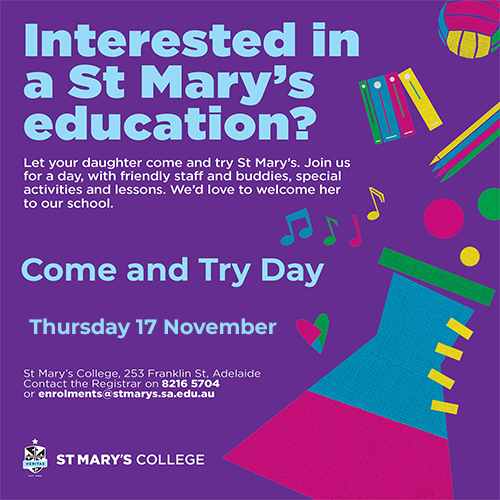 St Mary's College Adelaide Come and Try Day
A St Mary's Come and Try Day allows your child to experience our school in real life. The day helps your child meet other students and staff and immerse in the St Mary's College culture. Including Performing Arts, Sports, STEM, and classroom activities; with the assistance of our Big Sisters, your child will enjoy participating in the day!
*Available to students in Years 4, 5 or 6.