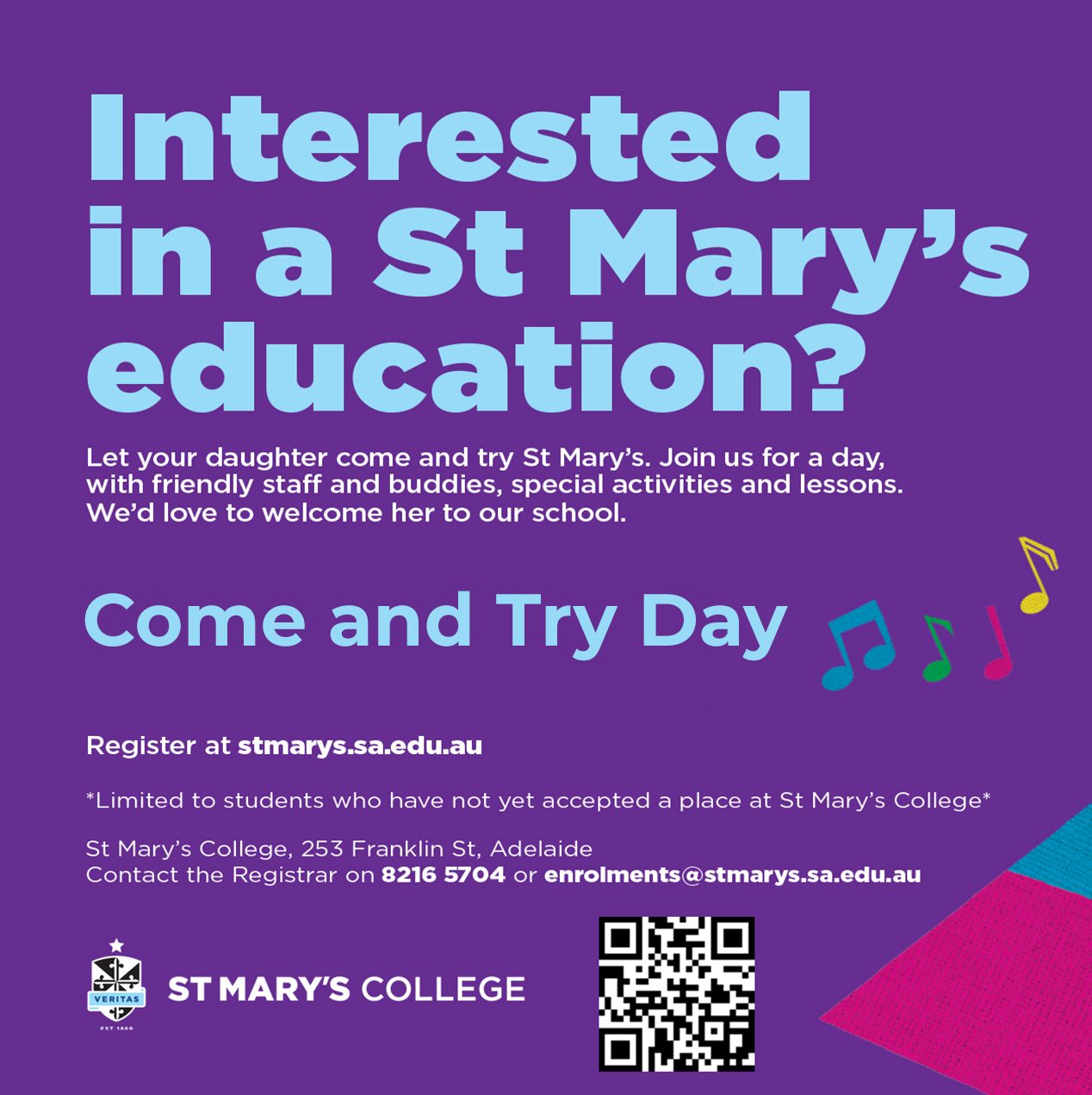 St Mary's College Adelaide – Come and Try Day
We invite you and your family to tour the College and discover the St Mary's College difference.
A St Mary's Come and Try Day allows your child to experience our school in real life.
These days help your child meet other students and staff and immerse in the St Mary's College culture.
*Available to students currently in Years 4, 5 or 6.
For further information and registration, click on the link below:
If you have any questions, please don't hesitate to contact our Registrar at enrolments@stmarys.sa.edu.au.