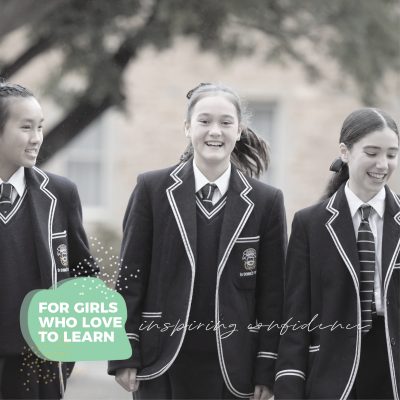 St Dominic's Principal's Tour

St Dominic's Principal's Tour
You and your daughter are invited to join our Principal along with members of our Staff Leadership Team and student guides to experience the St Dominic's Priory College learning environment in action.
Upcoming Principal's Tours
Twilight Tour – Monday 30 August, 5:30-7:30pm
Morning Tour – Monday 8 November, 9:45am-11:15am
Registrations are essential:
stdominics.sa.edu.au/enrolment/principals-tours

ENROLLING NOW FOR RECEPTION, YEAR 5 & YEAR 7 ENTRY
The College warmly invites you to meet our Principal, Dr Helen Steele, and tour our College with a dedicated guide.
During your tour you will meet St Dominic's students, visit key our key facilities, and gain insight into how St Dominic's Priory College educates girls in the Dominican Faith Tradition.
Ahead of the tour, families may choose to view the College website at stdominics.sa.edu.au
Prospective families must register to attend a tour via the link provided, and declare how many people will be in attendance. Listed tour times are approximate and your tour time will be confirmed after registration.
Alternatively, the College is able to provide Personal Tours outside of the advertised tour schedule.
To book a Personal Tour, or to receive further information, we welcome you to contact the Enrolments Office directly on 08 8331 5104 or email admin@stdominics.sa.edu.au