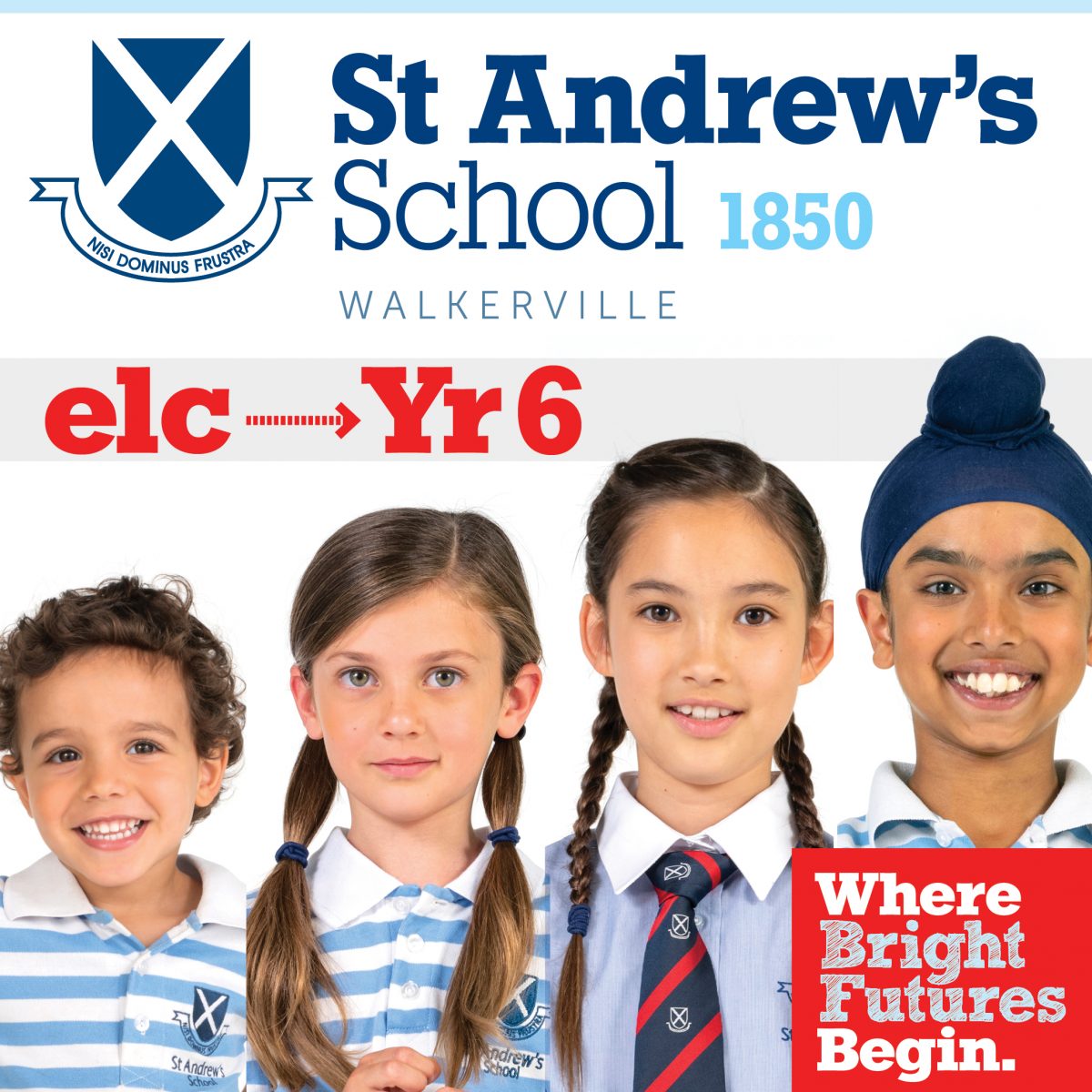 St Andrew's School Tours
You're about to make one of the most important decisions in your child's life. It won't be easy and it will take time. You will consider who your child is today, who they could be tomorrow, and what it will take for them to become a happy, confident, resilient, and respectful global citizen. You want to know that a bright future awaits.
St Andrew's School is a leading specialist primary school offering early years and primary education for families seeking an exceptional independent, co-educational school with Anglican values.
We invite you to join us on one of our upcoming school tours to gain an insight into our vision for St Andrew's students' education and 21st century learning environments.
Term 3
Wednesday 17 August 2022, 9.30am
Saturday 20 August 2022, 10.00am
Term4
Thursday 3 November 2022, 5.30pm
Saturday 5 November 2022, 10.00am
To register your place visit standrews.sa.edu.au/enrolment/book-a-tour
Should you prefer a private tour or are unavailable on the dates above, please contact our Enrolments team on 8168 5511 or email enrolments@standrews.sa.edu.au to organise a suitable time.
We look forward to welcoming you and your family on a school tour soon.