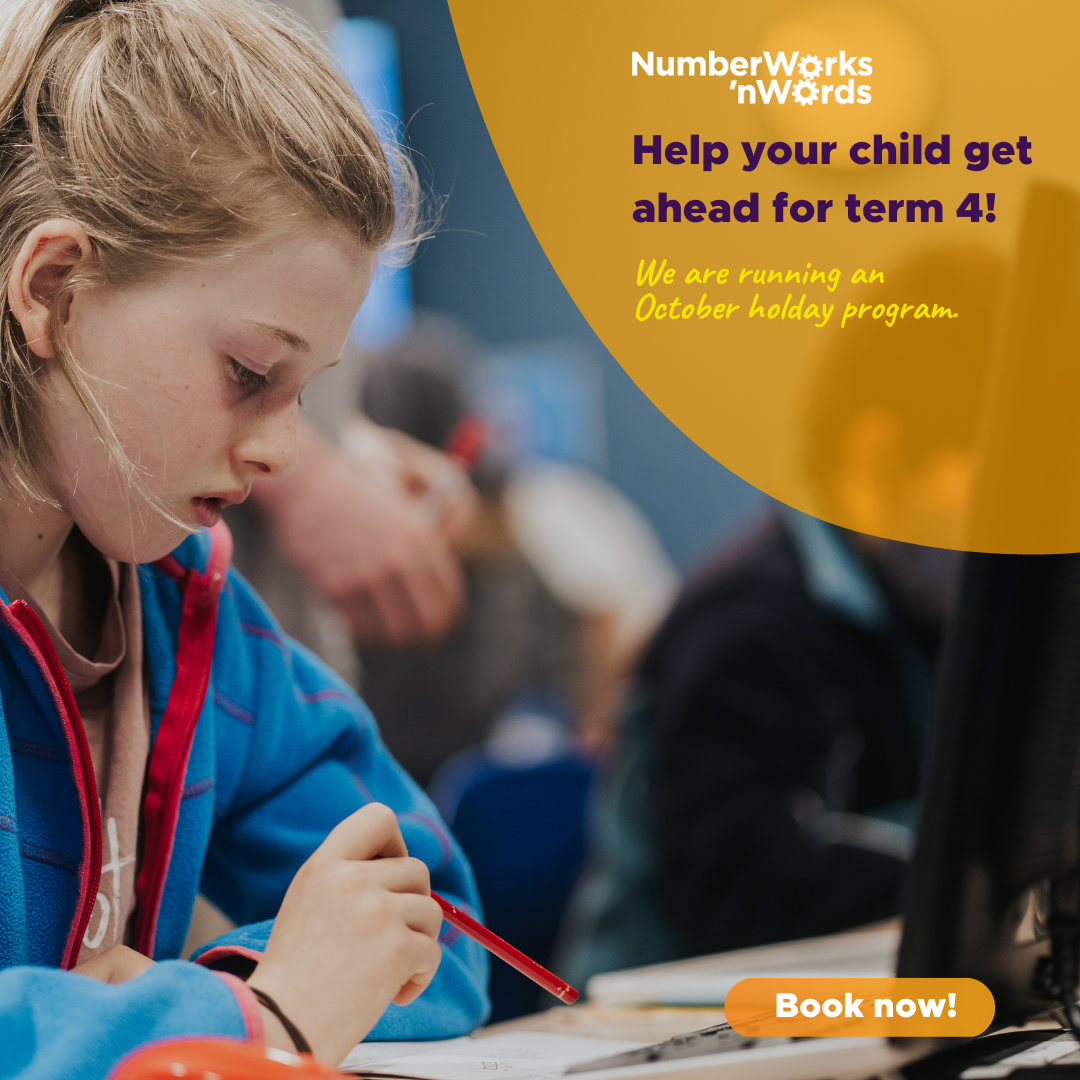 NumberWorks'nWords | Spring School Holidays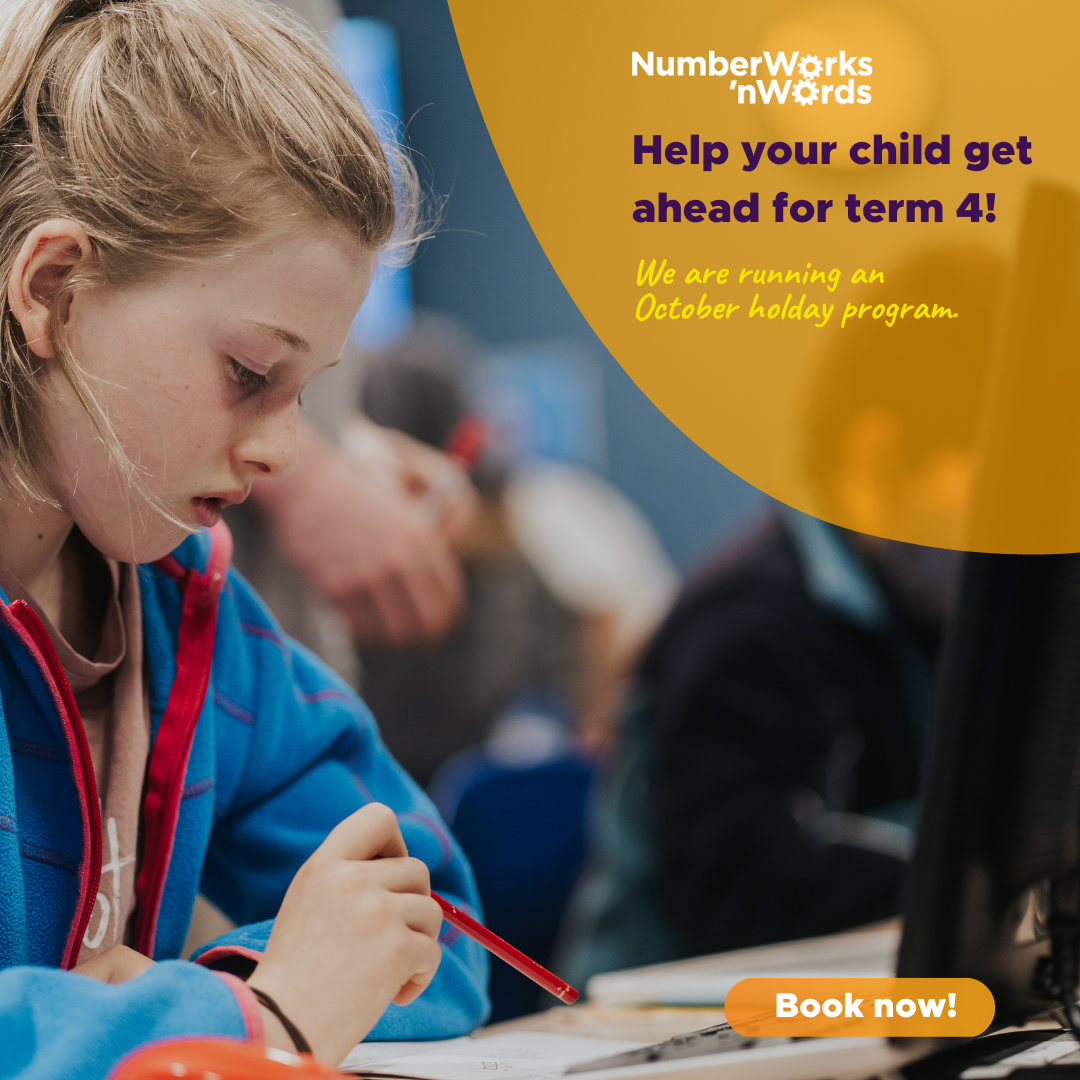 The learning never stops with NumberWorks'nWords!
NumberWorks'nWord's school holiday program is the perfect opportunity to stay on track with learning during the October term holidays. Each student's learning program is individualised and tailored for students in Rec-Year 11. The holiday program combines fun with learning, in a supportive environment that builds confidence and delivers results.
The holiday program is for both math and English.