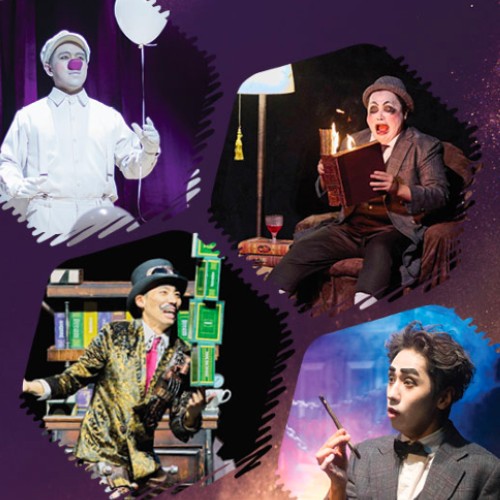 Snap Oz Asia Festival
Abracadabra! Alakazam! Snap!
Brilliantly staged, SNAP is a mind-boggling extravaganza of illusion, mime, and comedy from an ensemble of unforgettable South Korean artists that will impress the whole family.
When three tricksters with strange and unusual abilities stumble through a mysterious door, they meet a variety of mystical characters and explore space, time, and the otherworldly. Mixing masterful sleight of hand, physical comedy, and incredible visual effects, SNAP conjures up a marvellous, magical cabaret.
SNAP has been performed around the world, including at the prestigious CINARS Biennale, on Broadway at the famous New Victory Theatre, and at the Edinburgh Fringe Festival.
For more information: