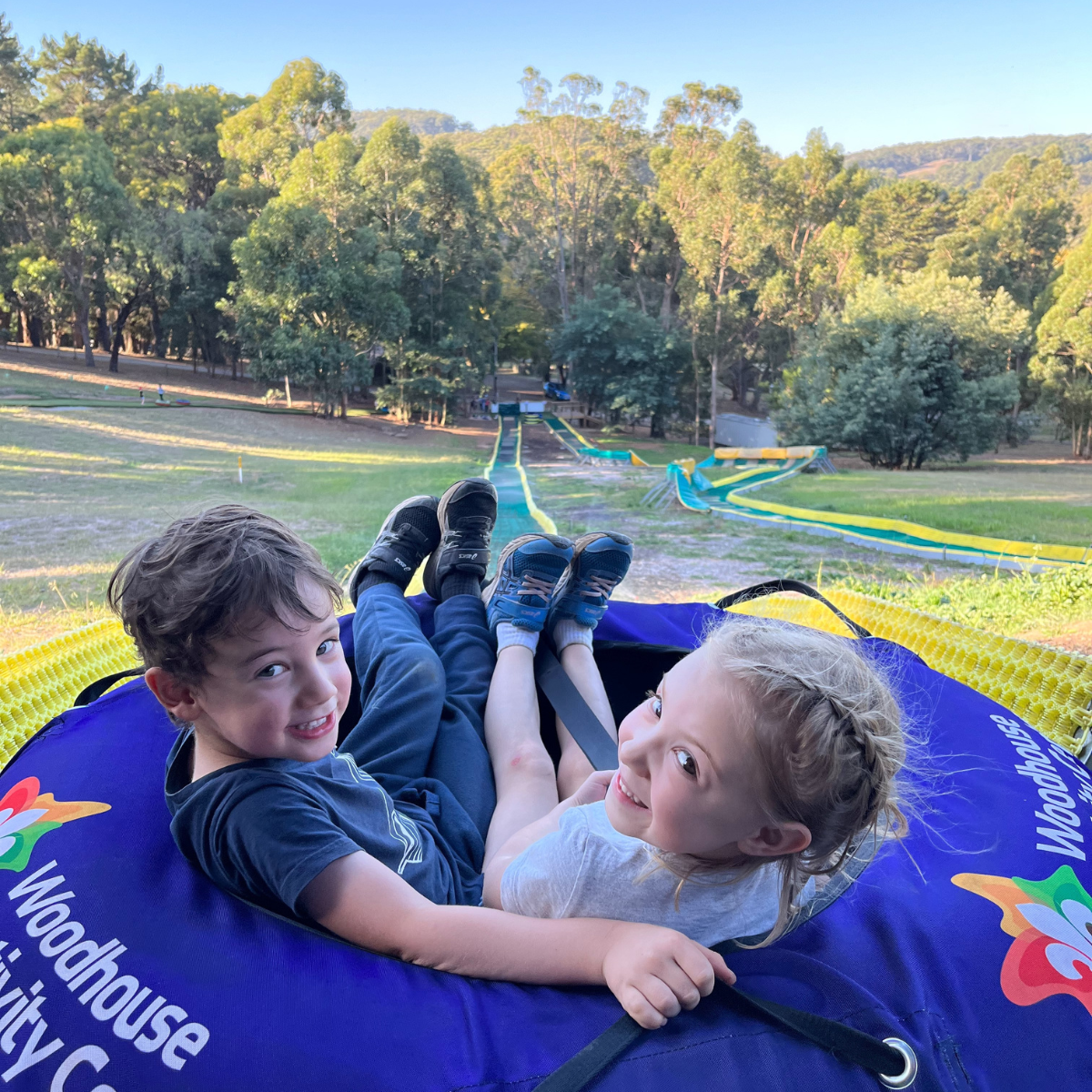 Autumn School Holidays Programs Woodhouse Activity Centre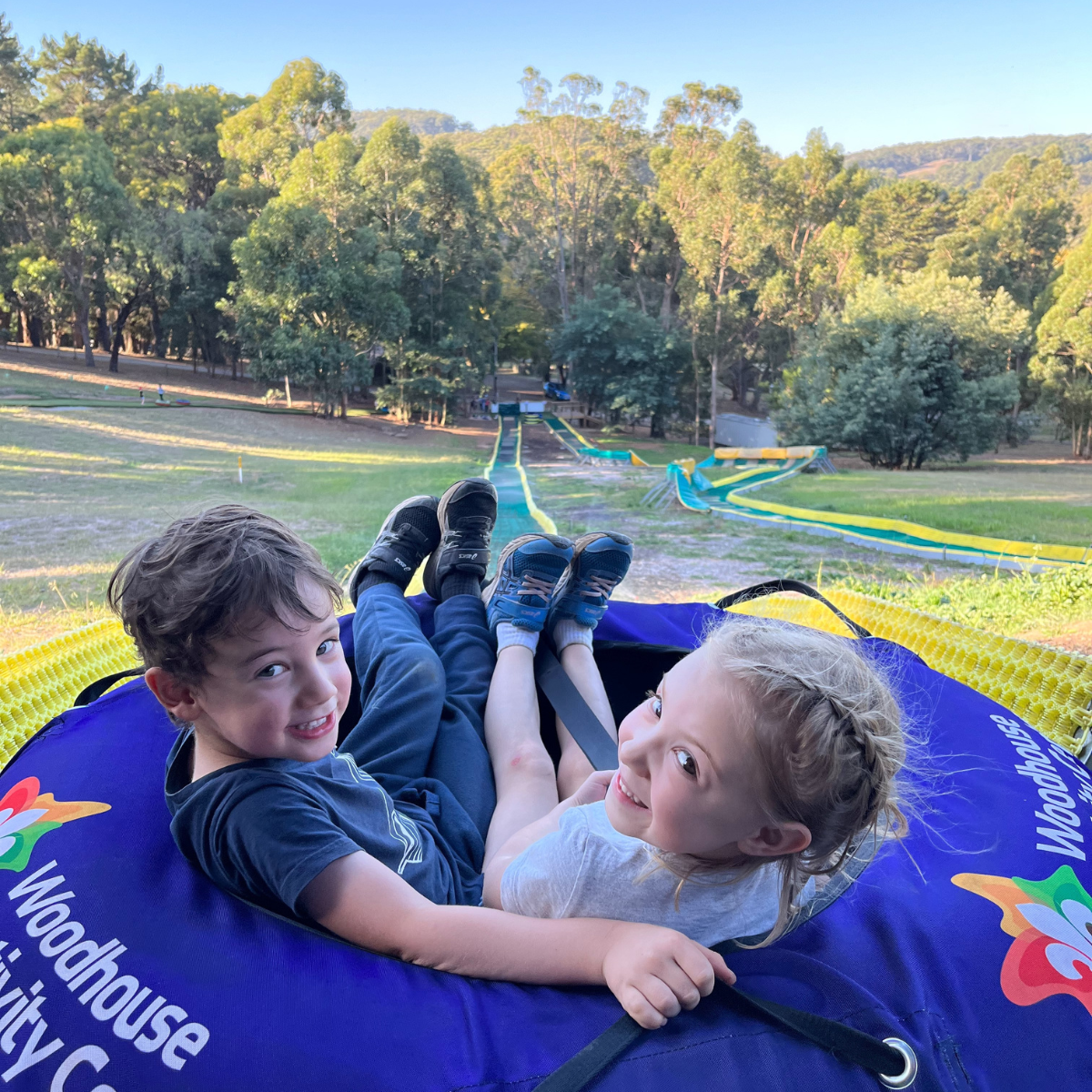 Get ready for school holiday adventures at Woodhouse this autumn!
Whether the kids are doing the 'Drop & Go' UNPLUGGED program, you're visiting as a family for the day, or settling in for an overnight stay, you can expect memorable screen-free fun… just 10 minutes up the South Eastern freeway on a 54-hectare nature wonderland in Piccadilly!
Woodhouse Activity Centre's UNPLUGGED 'kids only' Day Camps offer thoughtfully programmed adventures specifically designed with age-appropriate activities guaranteed to keep kids aged 5 to 12 scree-free, active and entertained for the whole day.
Unplugged Day Camps
As always, this season of UNPLUGGED (running weekdays 17-28 April excluding ANZAC Day) features a different and creative theme every day, incorporating so many adventurous outdoor adventures including creek activities, outdoor laser skirmish and 'ice blocking' (sledding down the hill on blocks of ice!).
The Woodhouse Team is excited about the pirate day, some backyard science and a day of trikes, billycarts and mountain boards. There really is something for every kind of kid … from nature lovers and arty types through to adrenaline seekers!  Plus every day includes time on Challenge Hill obstacle course and a private Tube Slide session (weather permitting).
UNPLUGGED is just $70 per day (Scout Members save 20%!), from 9am (drop-off from 8:30am) until 5pm.
Day pass
If you don't want to miss out on any of the fun come along with the kids!
Take the day pass option for unlimited access to the site from 9am to 5pm where you will climb, crawl, swing and splash your way through more than 30 obstacles on Challenge Hill, tackle a giant split-level maze, slide down two epic Tube Slides (running weekends and ANZAC Day only), conquer the ultimate multi-dimensional outdoor bouldering challenge, negotiate an orienteering or photo hunt course, or have a round of disc golf (think golf with a frisbee).
For even more fun, pitch your tent (or pull up your van) at one of the unpowered sites or stay in one of the glamping bell tents or family chalets with all day activities included from 9am on your day of arrival to 5pm on your day of departure.