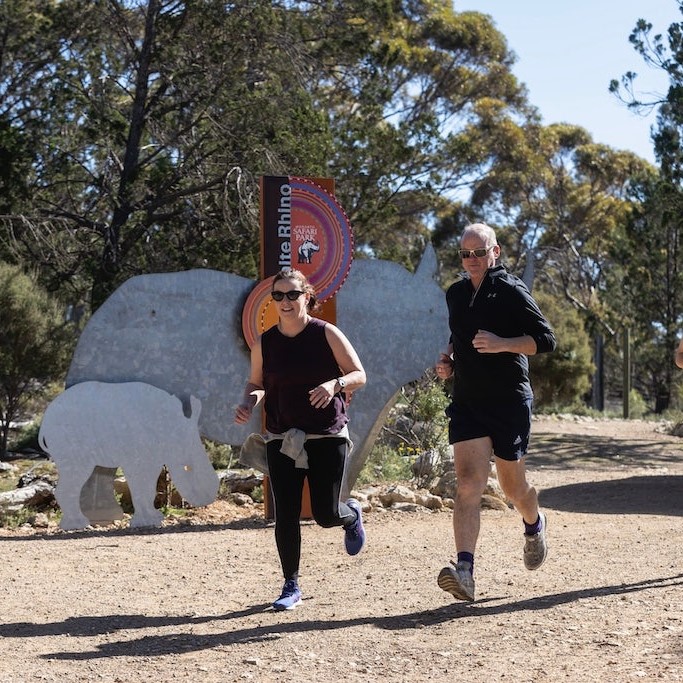 Run Wild at Monarto Safari Park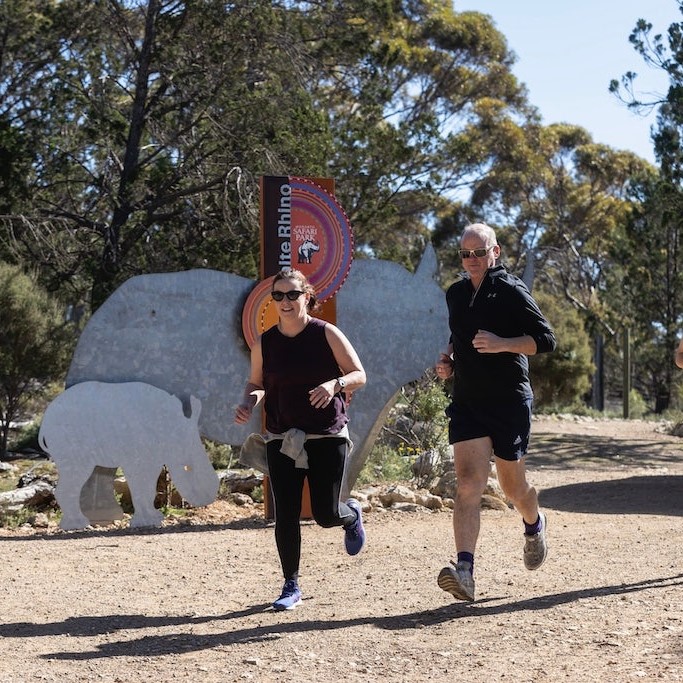 Join the first ever 'Run wild' challenge at Monarto Safari Park and raise funds to help bring elephants to South Australia.
Run through the stunning landscapes of Monarto Safari Park and experience the natural beauty of this unique environment and catch glimpses of wild animals including lions, giraffes, rhinos and chimps as you travel through the trails.
Whether you're a seasoned runner or a first-time participant, there's something for everyone. It's a chance to challenge yourself, push your limits, and achieve something extraordinary for three special elephants.
Join Zoos SA on 21 October 2023 at Monarto Safari Park or virtually take part anywhere between 20 – 22 October to run, walk or wheelchair 3km, 10km, or enter to run the half or full marathon to raise funds to help us home elephants.