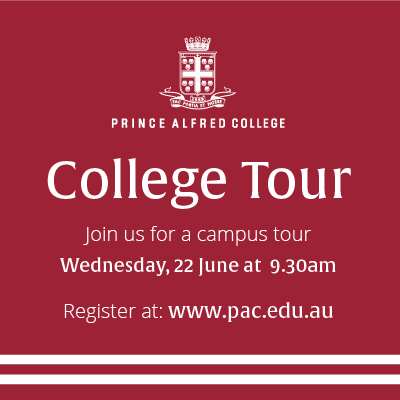 Prince Alfred College Open Tour
When considering a school for your child, a College tour provides a unique opportunity to see the school in action, and to experience the learning environment first hand.
We invite you to visit Prince Alfred College by registering for one of our regular Open Tours, or by booking a personal tour at a time that suits you.
Open tours
College Open Tours provide families with an opportunity to meet and hear from key staff and students, and to visit relevant areas of the campus.
Open tours of our Early Learning Centre (ELC) and our Preparatory and Secondary School (R-12) are held each term, with our next College Open Tour (R-12) on Wednesday 22 June at 9.30am.
Register for a College Tour:
pac.edu.au/admissions/tours/register-for-an-open-tour/