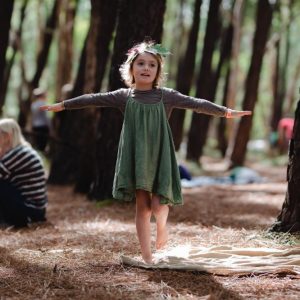 Nature Play SA's Forest Festival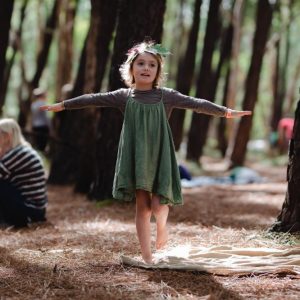 This year's Forest Festival will be held on the 19 and 20 of April at Kuitpo Wirra inparri and it will be BIGGER and BETTER than ever!
There'll be a stage featuring:
Welcome to Country from Kaurna elder Uncle Tamaru and David Booth (Warumungu/Yaggera)
Australia's favourite puppet show, The Amazing Drumming Monkeys
The Deadly Nannas/Nragi Muthar teaching the Ngarrindjeri language and culture through song
Family DJ and creator of international smash-hit early years shows, Monski Mouse
Aboriginal artist and performer David Booth (Warumungu/Yaggera)
Plus, 20 different experiences to try! Like: 
Nature crowns and mask making
Rock climbing
Aboriginal message stones
Nature potions and tinkering (brought to you by Nippy's)
Nature's secret garden (brought to you by Climbing Tree)
Guided nature walks (brought to you by SA Power Networks)
Natural loose parts play
Wild cubbies (brought to you by Stratco)
Evelyn Roth's Nylon Zoo
Kite flying
Storytime and family reading (brought to you by Alexandrina Council)
Yoga (including mums and bubs sessions)
Tickets are $25 per child and $12.50 per adult; GST and Eventbrite fees apply. Babies under 12 months are free but will still need a ticket.
And remember, we're a not-for-profit organisation, so any proceeds go back into our business, helping us to deliver more for the South Australian community. So we really, truly, wholeheartedly appreciate your support.
It's time to snap up your tickets!