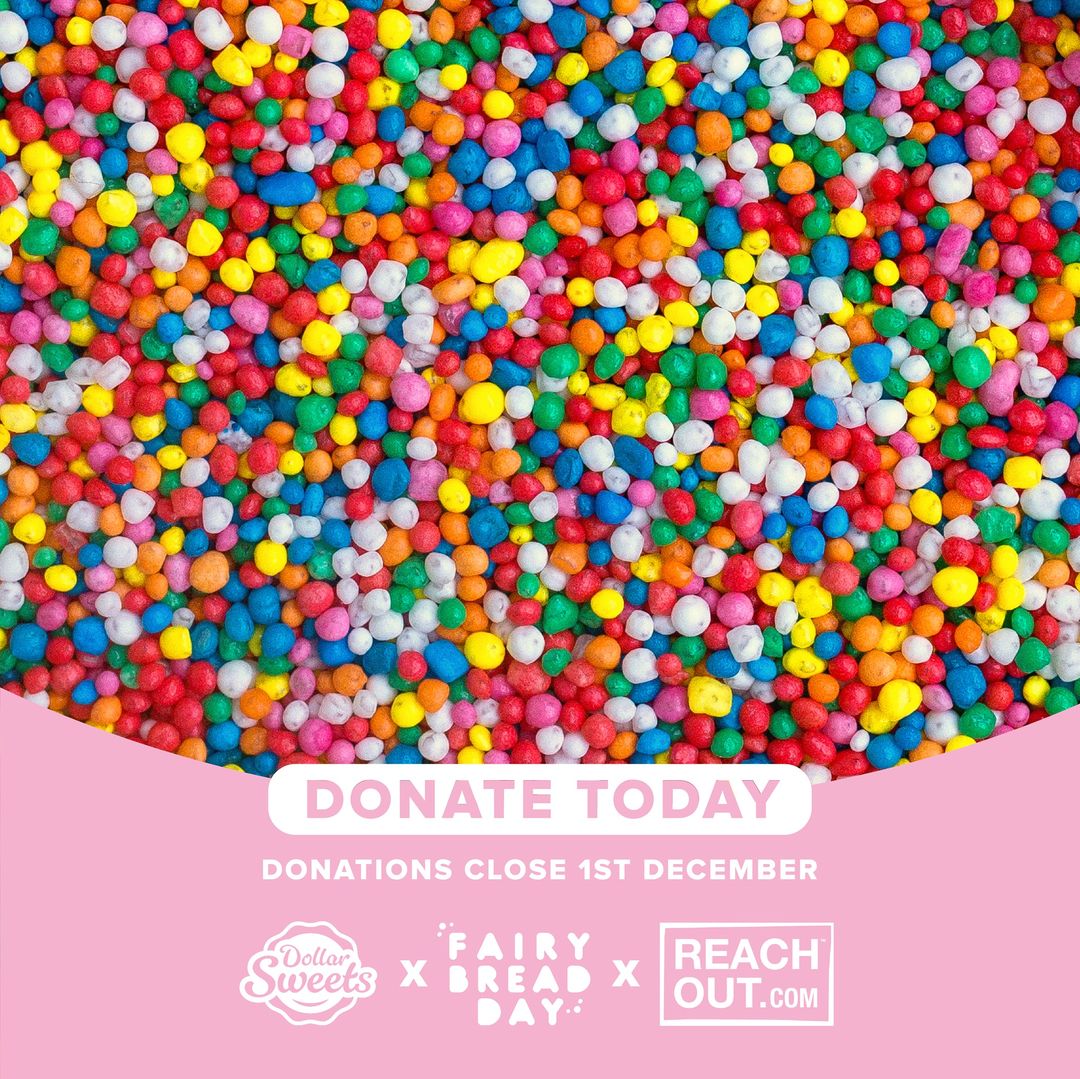 National Fairy Bread Day
Fairy Bread Day is returning in 2022. On November 24, we urge you to whip out the 100 and 1000's and help raise funds for leading youth mental health organisation, ReachOut.
Australian family-owned confectionery company, Dollar Sweets, has spearheaded Fairy Bread Day for the past two years, raising a massive $62.9K in donations for ReachOut to support young people when it comes to their mental health and suicide prevention. Established in 2014, the sweet and colourful day has taken over schools, offices and job sites around Australia.
This year will be just as silly, as we encourage you to get the creative juices flowing, whilst pledging donations to ReachOut via fairybreadday.com.
ReachOut is a free service focused on providing young people and their parents across Australia with the information, tips and support they need for when life doesn't go as planned.
Help make this year the sprinkliest yet by stocking up on the colours of the rainbow and sharing a sweet snack with your friends this November, all whilst nurturing the way to a better wellbeing for our treasured Australian youth.
For more information or to donate: