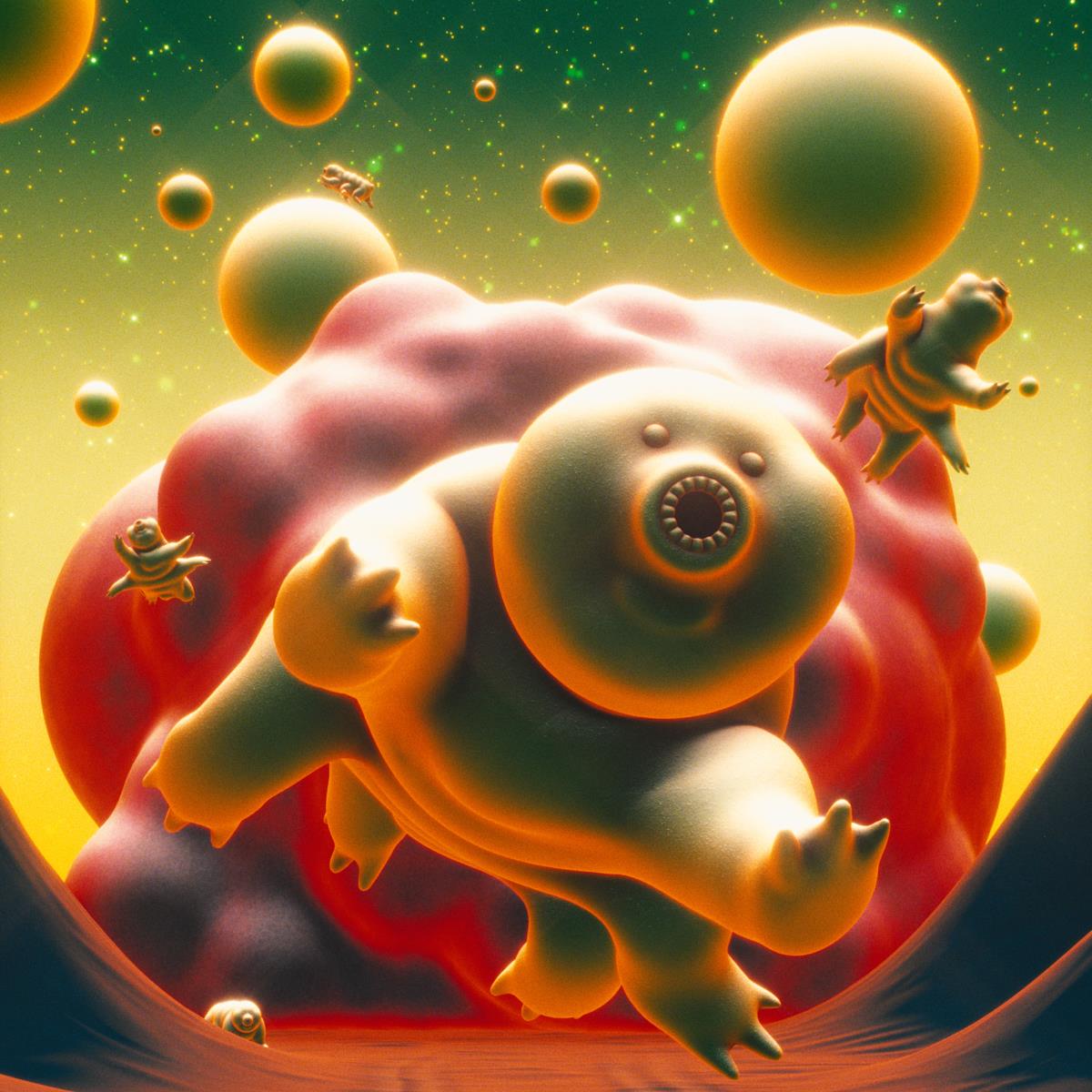 Moss Piglet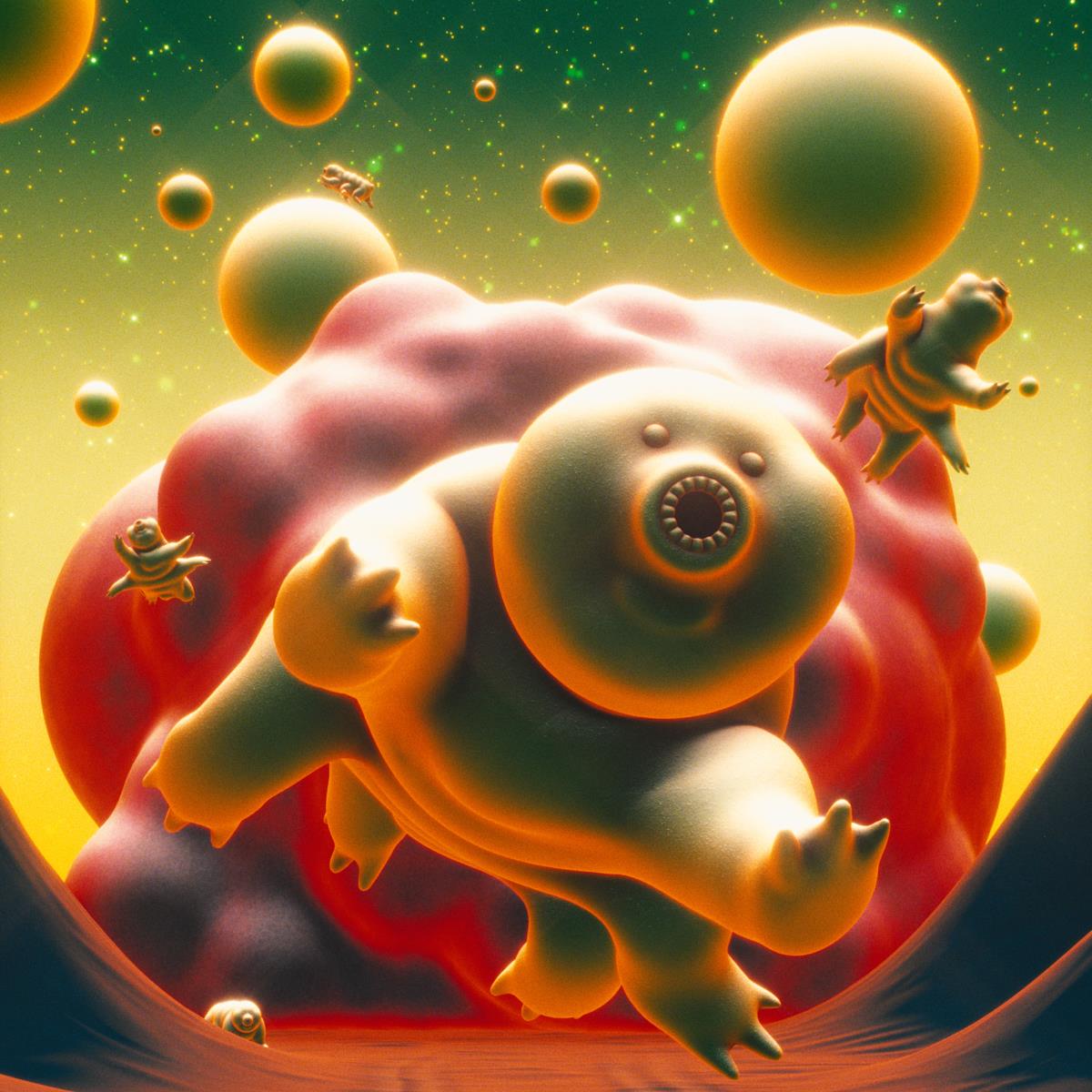 Tardigrades are small but mighty: they can survive a bath in boiling hot lava, being frozen in the icy cold and have withstood multiple extinction cycles. Some even have hot pink radiation forcefields… stylish and sturdy. Some people call them 'Water Bears', and others call them 'Moss Piglets'.
Moss Piglet is an explosive portrait of the world's most resilient and curious critters. Taking audiences from the jelly-filled petri dishes of scientific labs to dark Japanese carparks, bustling suburban garden beds and icy Arctic glaciers.
Playful and thrilling, Moss Piglet is an epic new work about how even the tiniest of things can be the strongest. Our tardigrades are the original action movie heroes…a bit like Bruce Willis in Die Hard, or Sylvester Stallone in…well, anything.