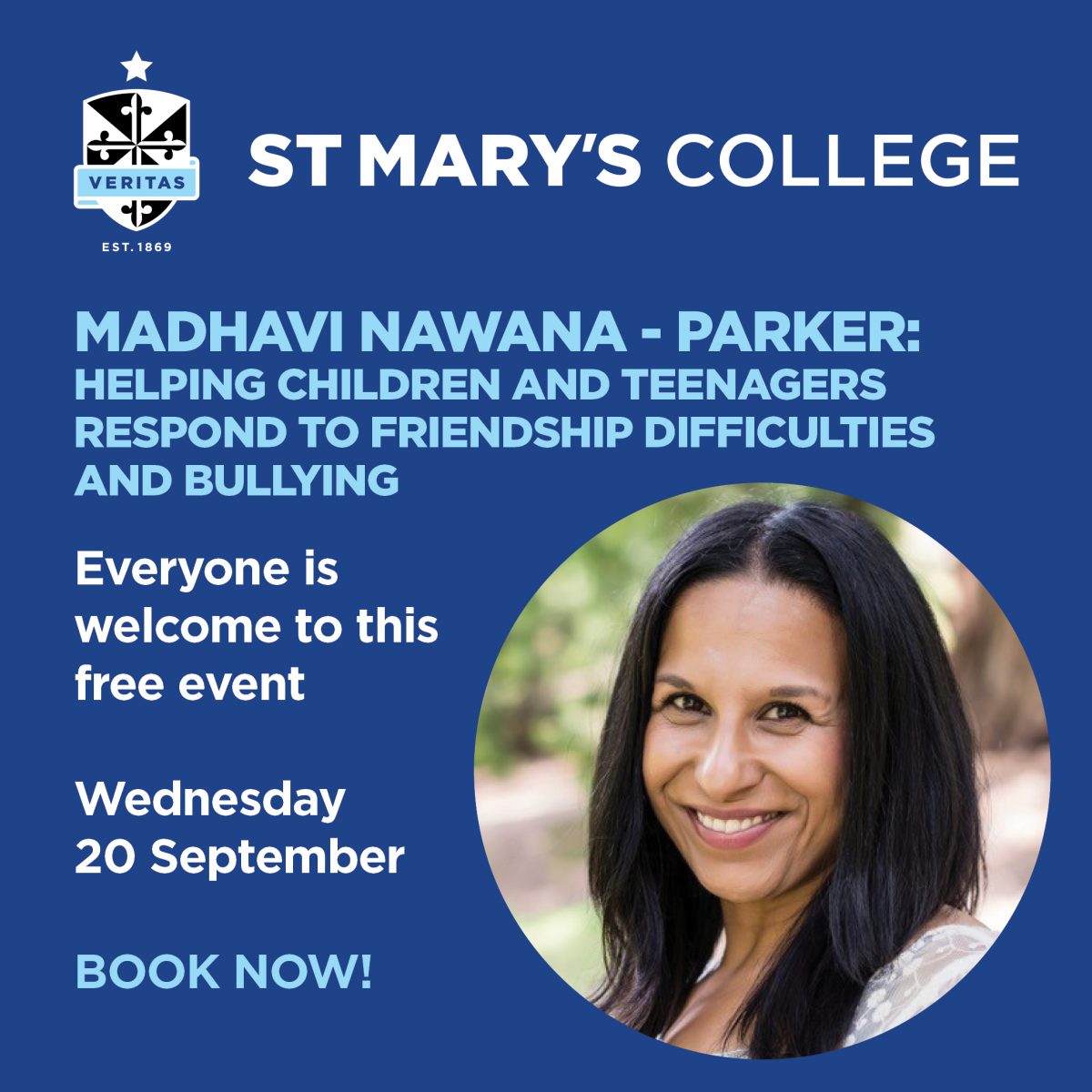 Madhavi Nawana Parker: Helping kids and teens with friendships & bullying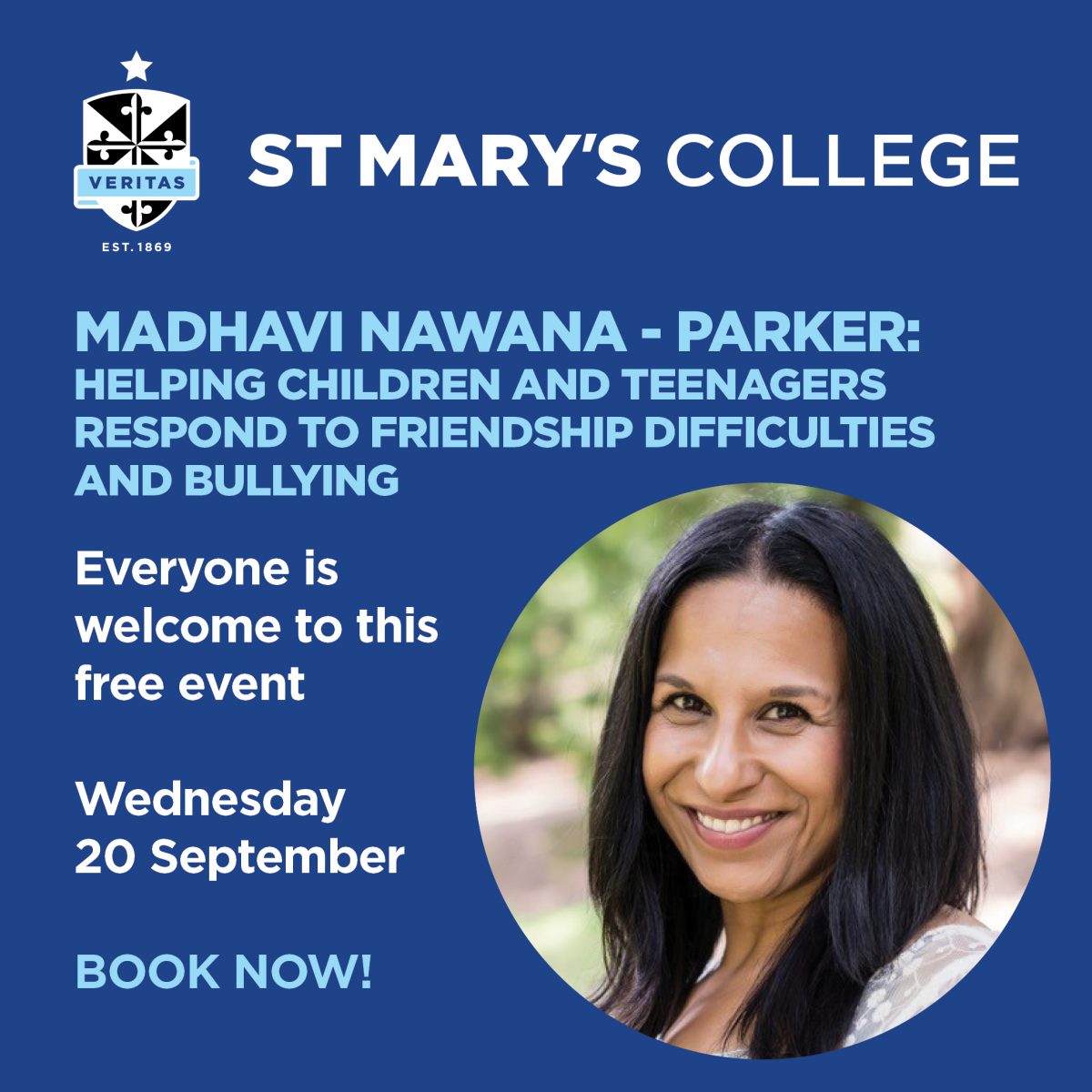 St Mary's College Parent and Friends Education Series
We are delighted to invite you to our Parent and Friends Education Series occurring during 2023, at St Mary's College. Together, let's empower our children and promote their wellbeing and resilience. 
Madhavi Nawana Parker, Director of Positive Minds Australia, is one of Australia's leading experts on Wellbeing and Resilience. Madhavi is known for her warm, optimistic, and compassionate attitude towards others. She passionately supports young people, their families, and schools. As a widely published author, Madhavi's books and programs are implemented in schools, homes, and allied healthcare settings worldwide.
This free event is open to parents of students from Reception to Year 12. Everyone is welcome.
Registration is essential.