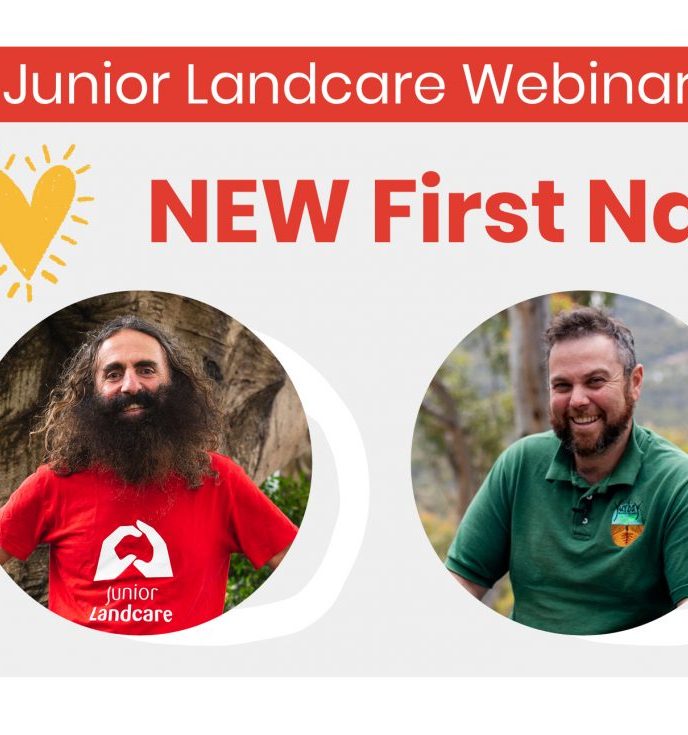 Junior Landcare Professional Development Webinar

Join Junior Landcare ambassador Costa Georgiadis in conversation with proud Wiradjuri man and First Nations educator Adam Shipp about the importance of embedding First Nations perspectives into everyday learning and environmental education for children and young people.
This exciting Junior Landcare webinar will also provide a first-hand look and discussion around two new series of First Nations perspectives resources coming to the Junior Landcare Learning centre:
First Nations Yarning Circle series
How to connect with Traditional Owners and First Nations people in your Community series.
These new resources join the 10 existing curriculum-linked First Nations perspectives learning activities already in the Learning Centre, which have been designed to empower educators, community groups and individuals to foster an atmosphere of trust, mutual respect with Traditional Owners, and to support all Australians in developing a deeper understanding of First Nations perspectives.
Tips on how to start your own Junior Landcare group will also be shared to help you start your own group at school or within your community.
Educators who view the webinar will receive a Professional Development Certificate.