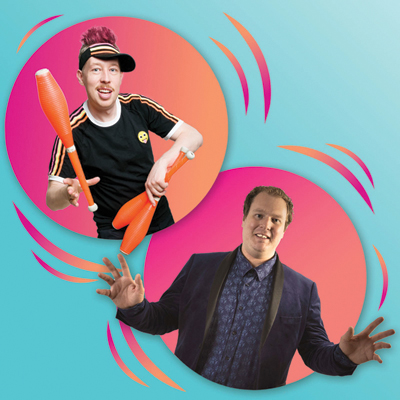 Juggling vs Magic

Juggling vs Magic
Which is better, juggling or magic?

This age old debate will be settled once and for all when a juggler and a magician throw down in a variety arts battle royale.
They'll bring out their best tricks over three rounds to win over the crowd. Once the tricks are all done, the audience will cast their votes. One performer will rule as King of the Kids. The other guy gets slimed!

Who will win? That's up to you!
For tickets: