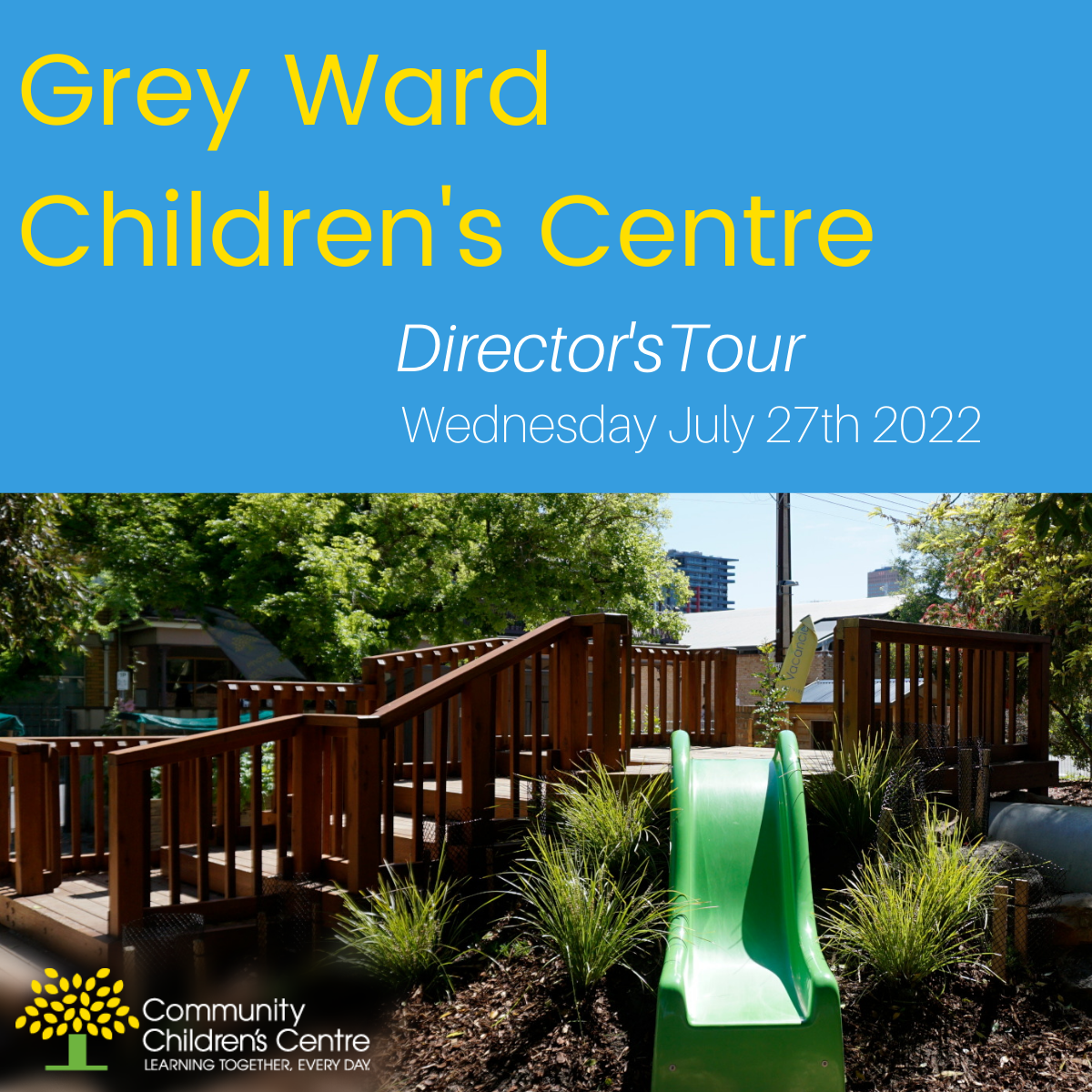 Grey Ward Children's Centre Director's Tour
Come and discover why Grey Ward is the #1 choice for your child's education and care.
Join our director on a tour of our CBD located Childcare centre. Discover our open, nature focused outdoor area, highly qualified staff and interactive play-based curriculum.
The tour is held during our opening hours so you can see our staff in action, observe our routine and meet some of our of parents who work on our Management Committee.
We can't wait to meet you!
Send your interest and inquiries through our Email; director@greywardcc.com.au