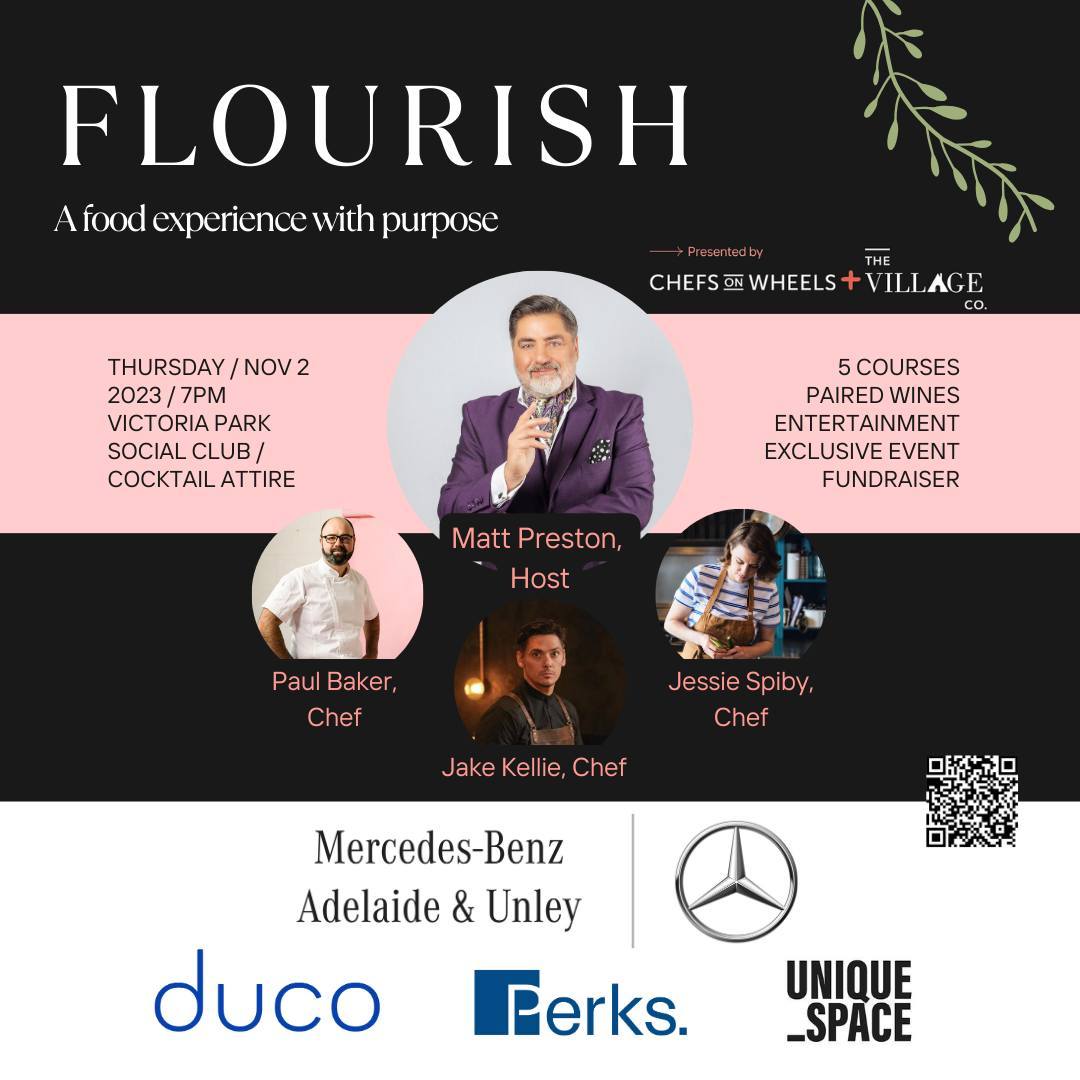 Flourish – A food experience with purpose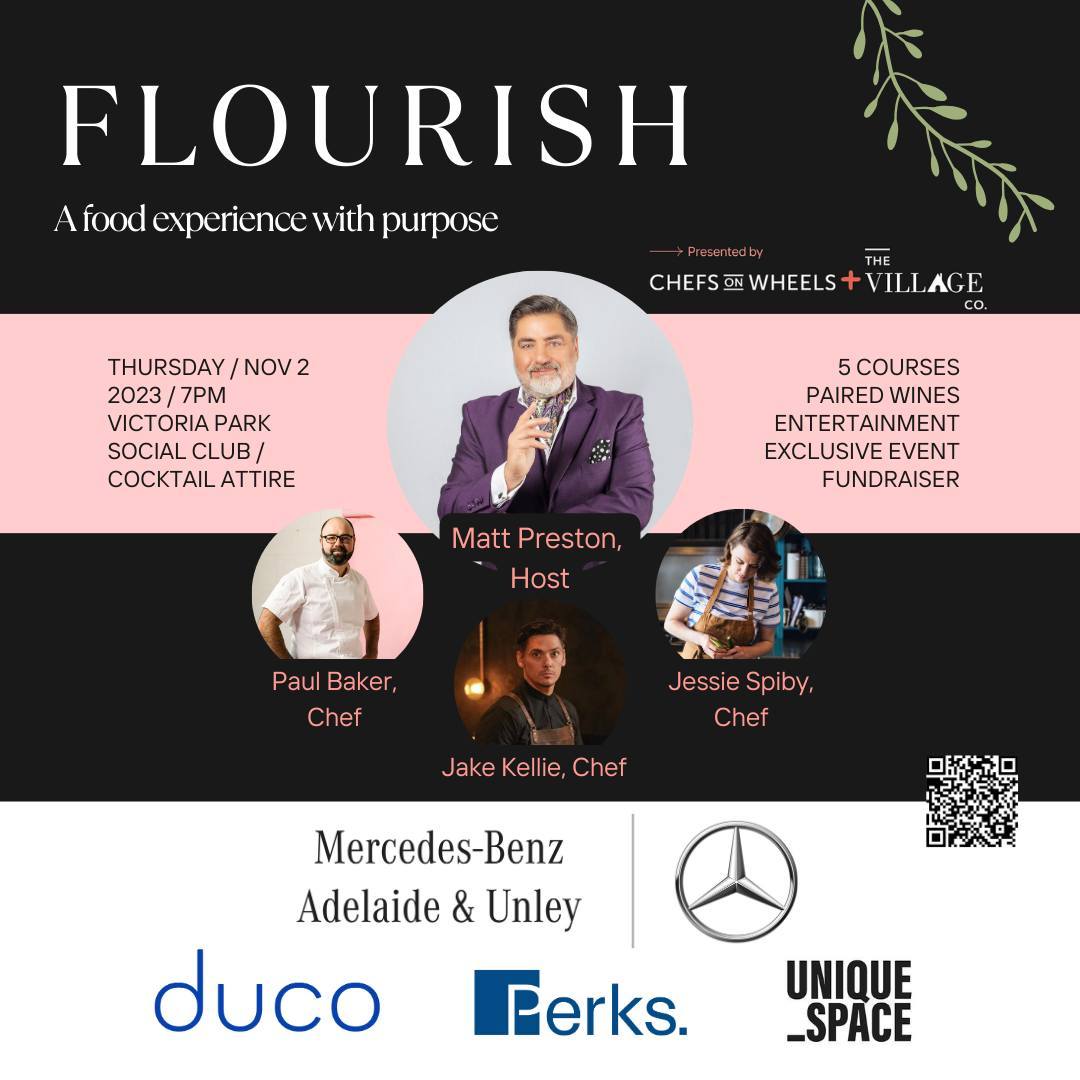 A food experience with purpose: you'll be treated to a fine dining experience that's as beautiful as it is delicious. The talented chefs will be creating dishes that not only please your palate, but also nourish your body and soul. Each course will be paired with exquisite wines, carefully selected to enhance the flavours and elevate the experience. Celebrate the success of the evening with entertainment, dancing and a gin and whisky bar.
Best of all, you'll be supporting The Village Co, a charity that nurtures South Australian new mothers who are in need of assistance and hope, with the resources they need to flourish during this important life altering time.
Hosted by Chefs on Wheels, celebrated chefs and our esteemed MC, Matt Preston. Add a touch of pink to your cocktail attire, as we celebrate the beauty and vitality of motherhood. So come, let's flourish together, and make a difference in the lives of new families.