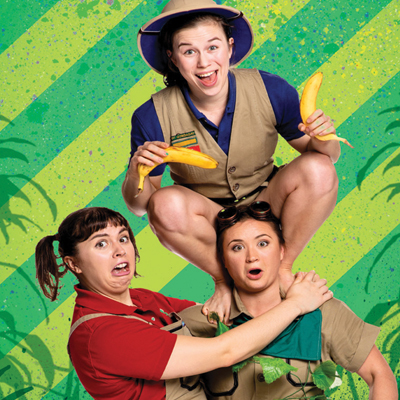 Don't Mess with the Dummies
Don't Mess with the Dummies
From the unstoppable Dummies Corp comes an award-winning extraordinary adventure! Don't mess with the Dummies,


Lions and tigers and dummies, oh my!
Set up camp and stampede into the jungle for an outlandish, circus filled extravaganza that will leave you chuckling like a monkey and roaring for more.

They're on an expedition and you're invited along for the journey.
Pack your bag, tie your shoes and get ready for circus-filled hilarity as the Dummies monkey about the jungle, swing through treetops and bush bash their way through the undergrowth.
With a rockin' soundtrack, unbelievable acrobatics and trademark Dummies frivolity, let's get ready to rumble!
For tickets:
adelaidefringe.com.au/fringetix/don-t-mess-with-the-dummies-af2021