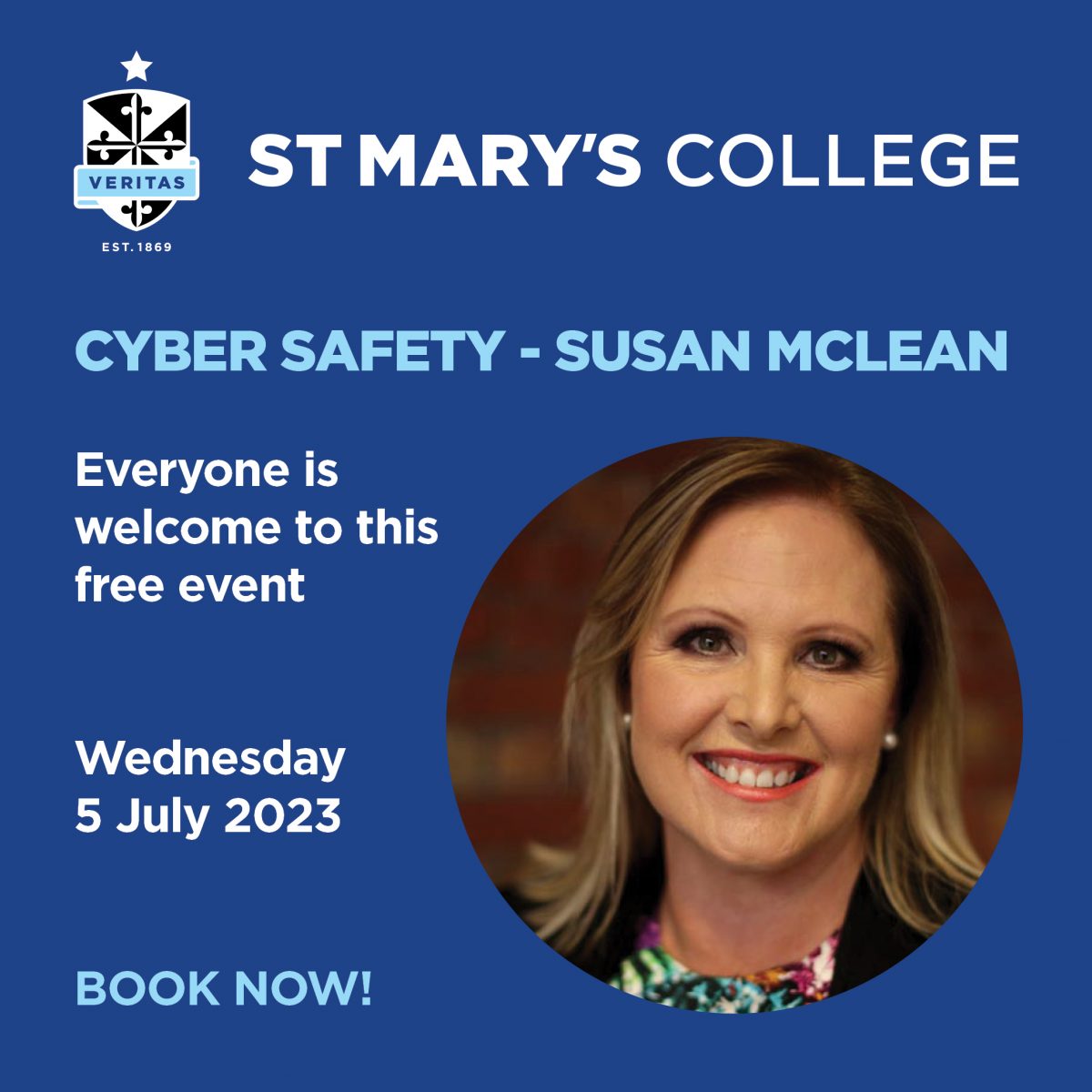 Cyber Safety with Susan McLean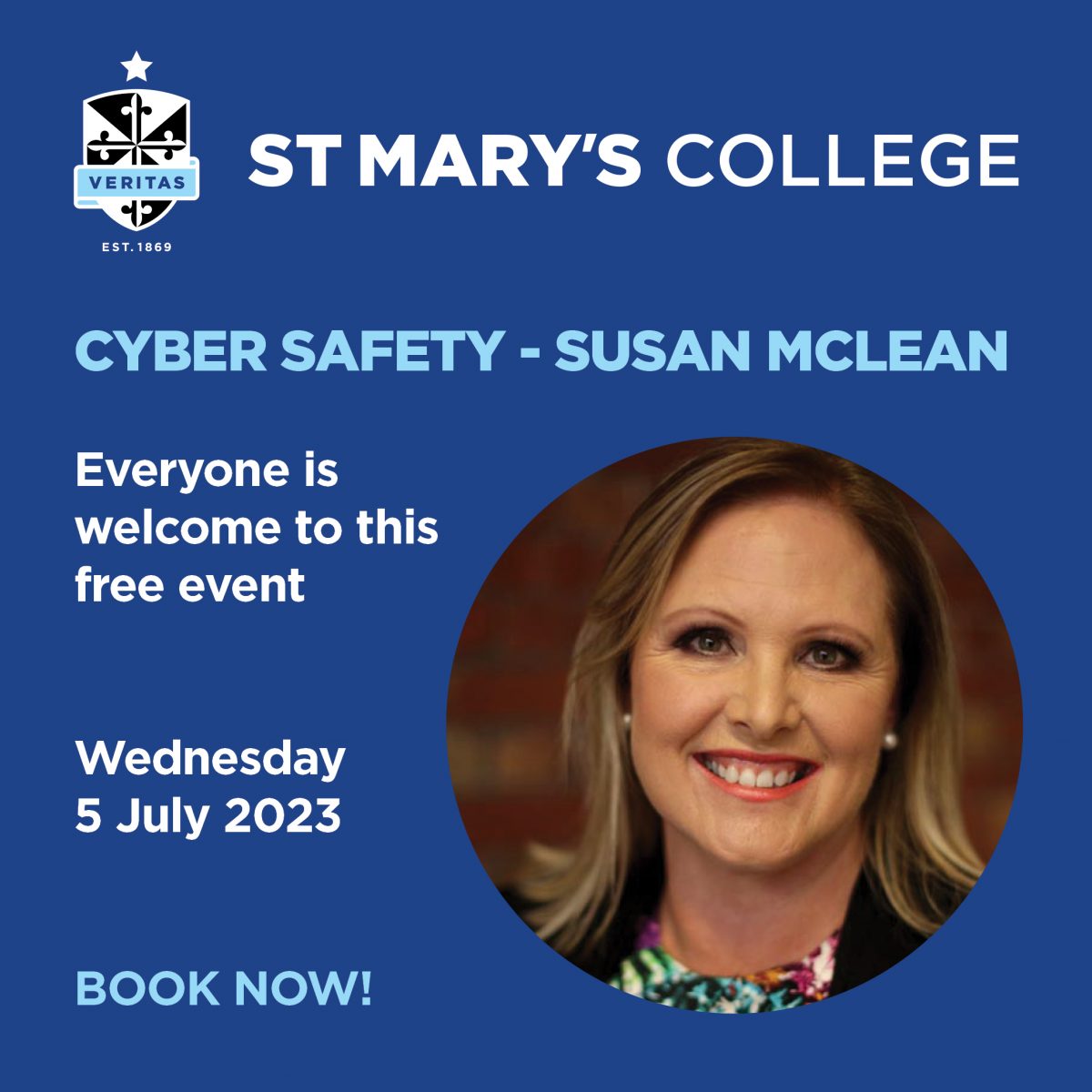 St Mary's College Parent and Friends Education Series
We are delighted to invite you to our Parent and Friends Education Series occurring during 2023, at St Mary's College. Together, let's empower our children and promote their wellbeing and resilience. 
Susan McLean, founder of Cyber Safety Solutions and a leading authority on cyber safety in Australia, will share her expertise through thought-provoking sessions, practical strategies, and first-hand insights. Her guidance will equip you to navigate the challenges of the digital world effectively and become proactive guardians of your children's online experiences.
This free event is open to parents of students from Reception to Year 12. Everyone is welcome.
Registration is essential.