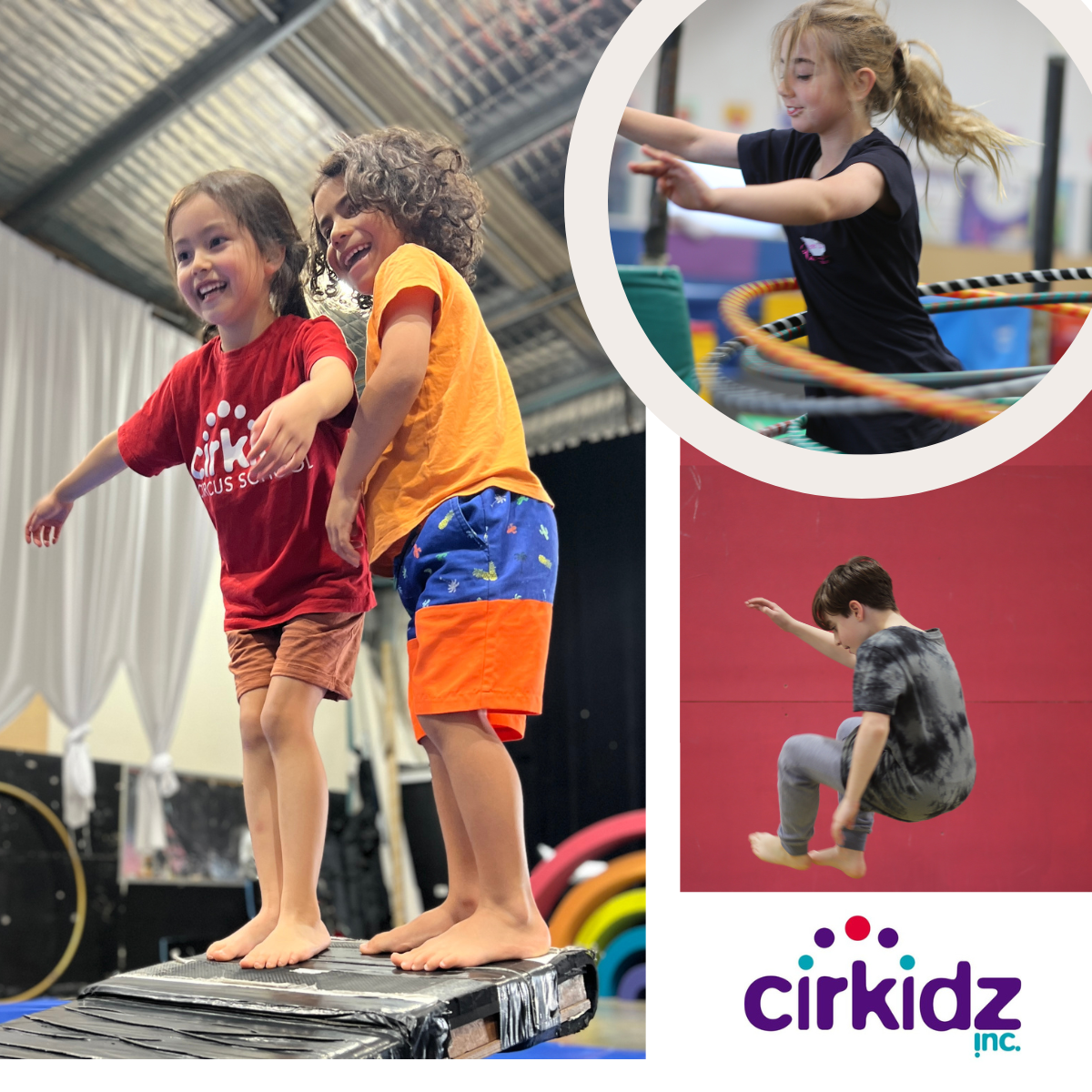 Cirkidz | Winter School Holidays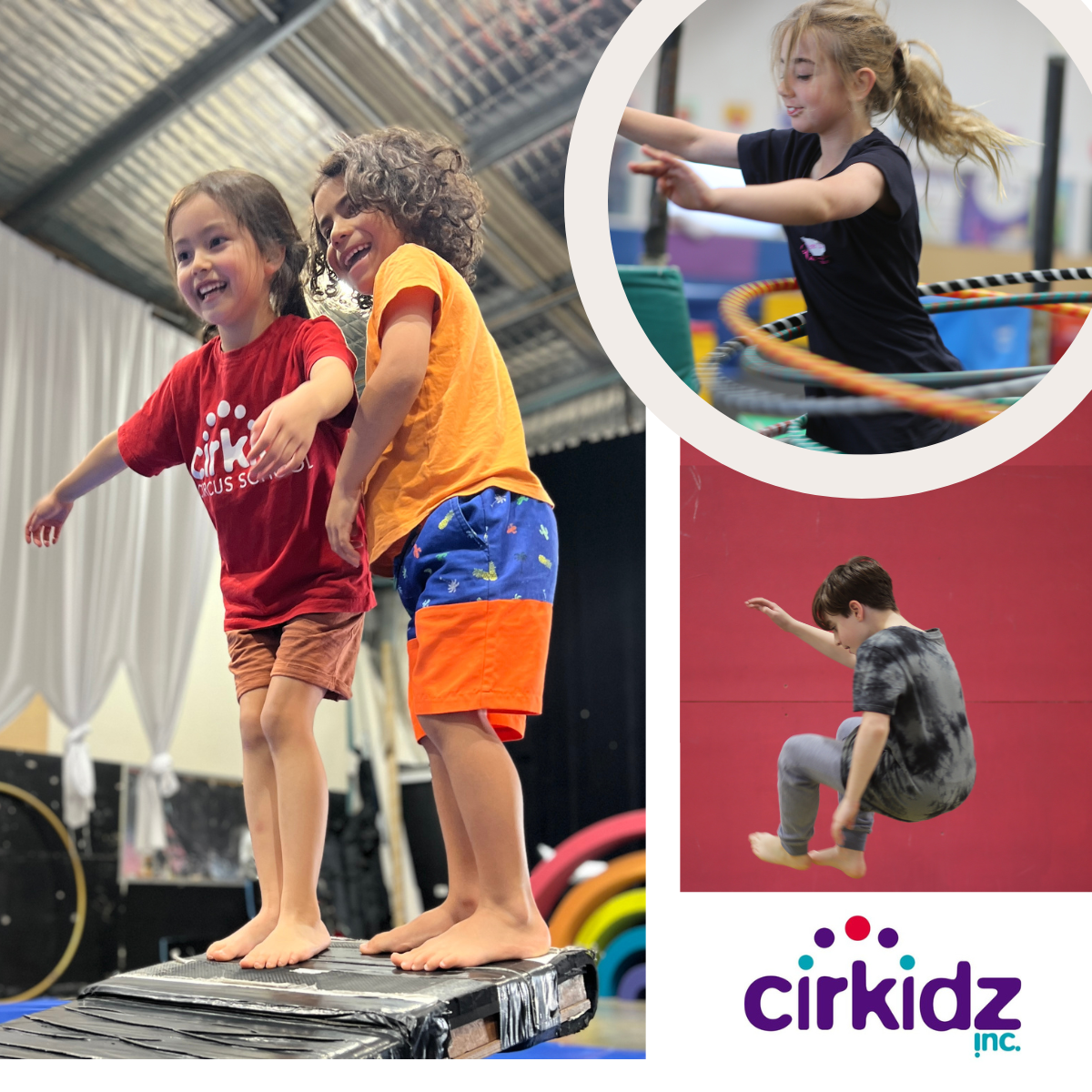 Cirkidz, Adelaide's circus school with almost 40 years experience, invites young enthusiasts to unleash their inner circus performer!
Led by fun and friendly instructors at the fully-equipped SA Circus Centre in Bowden, the program blends fun-filled activities with skill development, fostering confidence, teamwork, and a sense of accomplishment.
From gravity-defying acrobatics to dizzying aerial tricks, participants will explore a captivating array of circus disciplines.
Try a session specialising in one skill, or a session that covers it all! With each new challenge, children will soar to new heights, uncover hidden talents, and uncover their inner circus superhero.
Dates and times
Mon-Fri, Monday 10th July to Friday 21st July
Morning sessions: 8:30am-12pm
Afternoon sessions: 12:130pm-4pm
Half day $55, full day $100