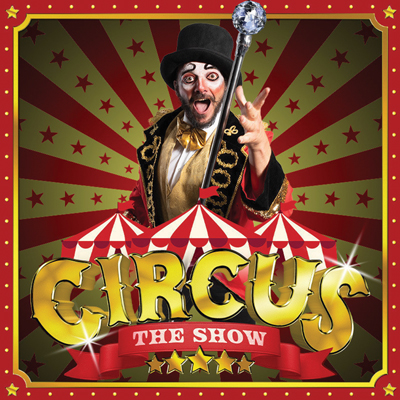 CIRCUS
CIRCUS
STEP RIGHT UP, STEP RIGHT UP!
Prepare to enter a world of whimsical wonders where your imagination will soar like never before, in this completely re-imagined family circus spectacular!

From the creators of 'The Greatest Magic Show', CIRCUS is the latest trailblazer in children's entertainment sure to astound & amaze the entire family!
Featuring world-class illusions, impressive feats of acrobatics, mind-boggling juggling stunts poised high above the stage, & enough side-splitting comedy to send any grown man running for the toilet!

Don't miss out on your chance to take a wondrous journey with the enchanting Ringmaster, charismatic Clown, and many other world-class acts in this bewildering show about embracing your differences & never losing sight of your dreams – no matter how wild!
For tickets: