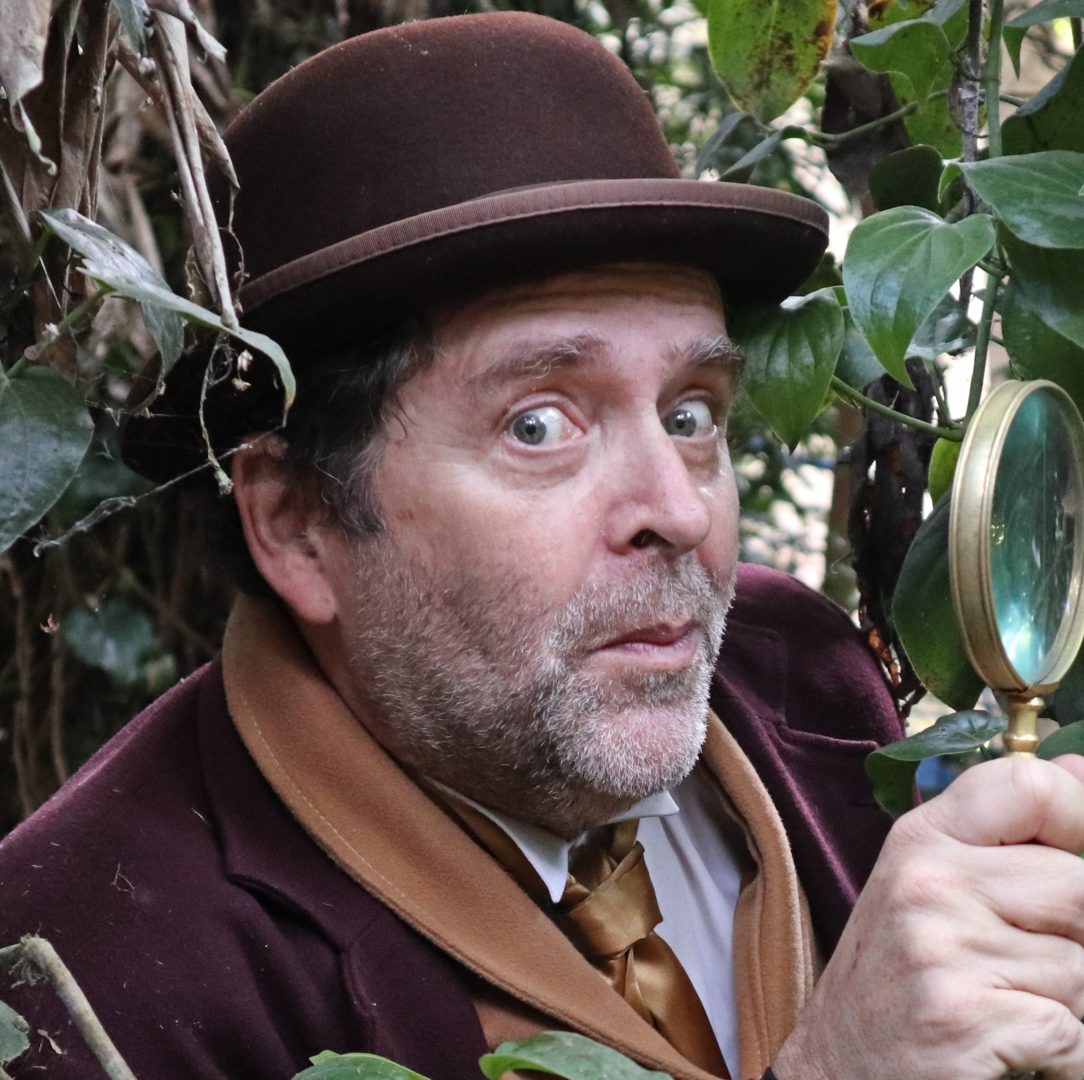 Charlie D's Tiny Musical Adventure
Charlie D's 'Don't forget the teeny-weeny, itty-bitty, creepy-crawlies' adventure!
This interactive adventure features award-winning performer, Michael Mills, as a quirky and hilarious incarnation of naturalist Charles Darwin, aka Charlie D.
Look around you, what do you see? Now look again! What don't you see?
You don't see the small, the tiny or the itty-bitty creatures which make up most of the living things that inhabit the Earth. And not only do they inhabit it, they rule the world!
Come on a delightful journey into the world of the tiny with award-winning writer performer Michael Mills as Charles Darwin, on a walk through the nooks and crannies of Adelaide Botanic Garden.
In an interactive musical adventure amongst some of the world's most delightful plants, it won't be long before you realise that it's the small things, after all, that matter!
Please note that all children must be accompanied by a parent/caregiver at all times. Tickets are required for both children and their accompanying adult.