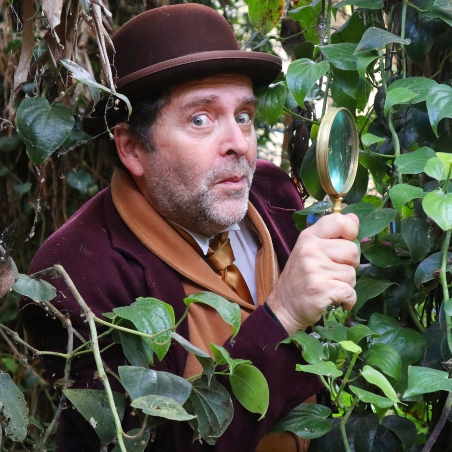 Charlie D's Rainforest Adventure | Adelaide Botanic Garden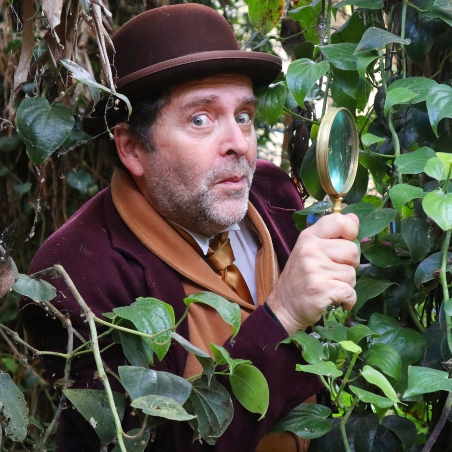 Join us and discover the magic of the rainforest in a 50-minute adventure these winter school holidays.
This interactive adventure features award-winning performer, Michael Mills, as a quirky and hilarious incarnation of naturalist Charles Darwin, aka Charlie D.
Come on a delightful journey into the world of the tiny as you explore the nooks and crannies of the iconic Bicentennial Conservatory.
In this interactive musical adventure amongst some of the world's most delightful plants, it won't be long before you release that it's the small things, after all, that matter!
Book your spot to join Charlie D and enjoy the beautiful Adelaide Botanic Garden in a way that you've not experienced before.
About the event
Dates: Wednesday 19 July and Friday 21 July, 2023
Time: 10am – 11am
Location: Bicentennial Conservatory, Adelaide Botanic Garden (C12 on the map).
Cost: $20 per person.
Suitable for primary school aged children.
All children must be accompanied by an adult.
This is an indoor and outdoor event so patrons are advised to dress appropriately for the weather.