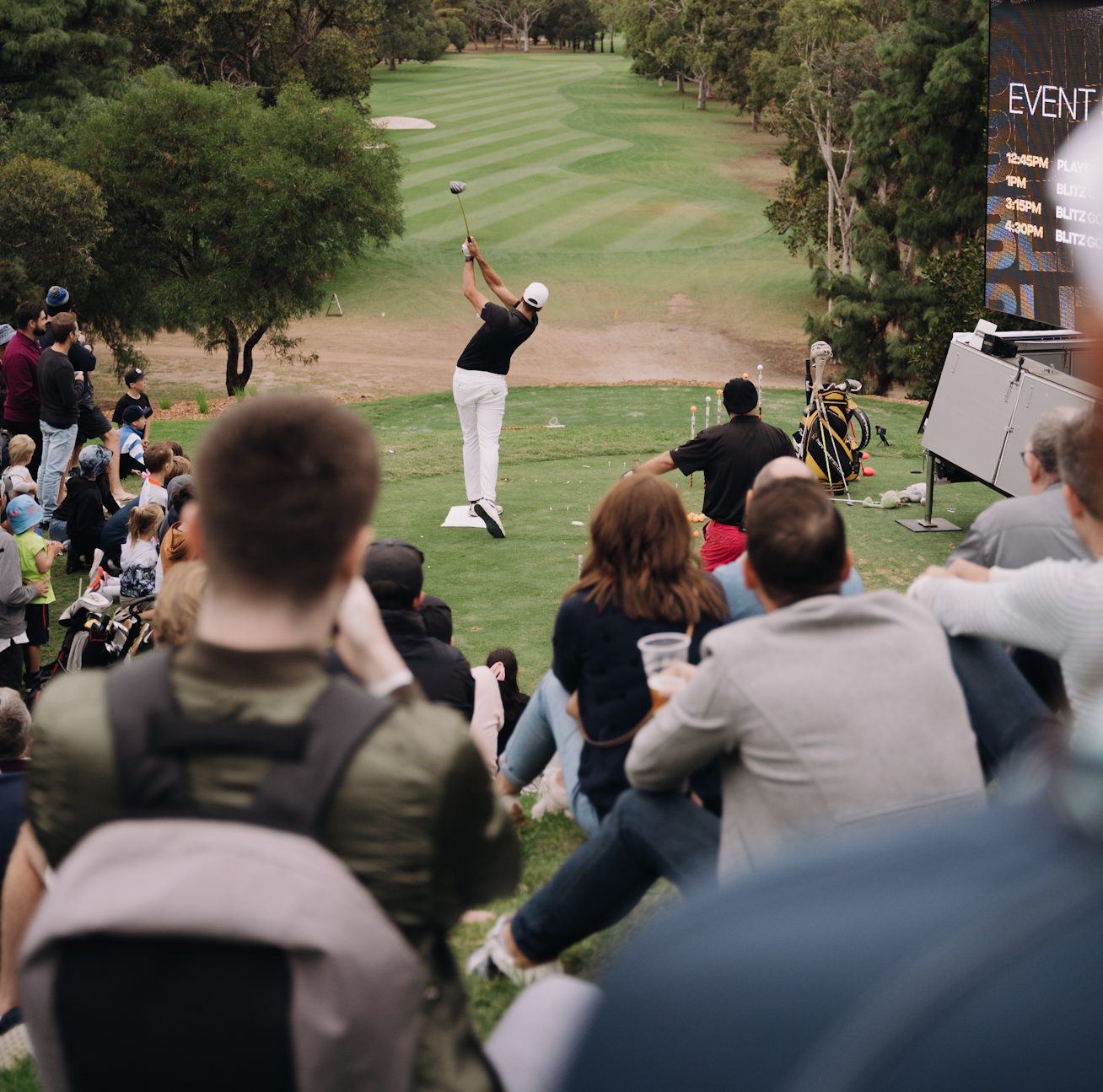 Blitz Golf League Series Final
Blitz in the City!
The Final of the nationwide Blitz Golf League is heading to Adelaide!
Australia's most exciting new golf format is coming to Adelaide for an incredible twilight event with a Festival experience combining Food, Music and Sport.
Blitz "dubbed the T-20 of golf" is a 10-hole golf tournament with multiple short rounds and cuts; featuring a head-to-head mashup of golfing greats, rising stars and celebrity hotshots.
The unrivalled action revolves around a central village and Stadium Hole and the whole event is wrapped up in just over 3 hours!
Don't miss
? Non-stop Stadium Hole action
? Post event concert
? Live music and DJs
? Pop-up bars & food trucks
? Celebrities, Competitions & Prizes
? FREE Kids Zone with giveaways
You can even hang with the players and have a chat while they're playing and there are absolutely no barriers!
All you have to do is turn up!
**Gates open at 3:00pm – First official ball crushed off the tee at 4pm