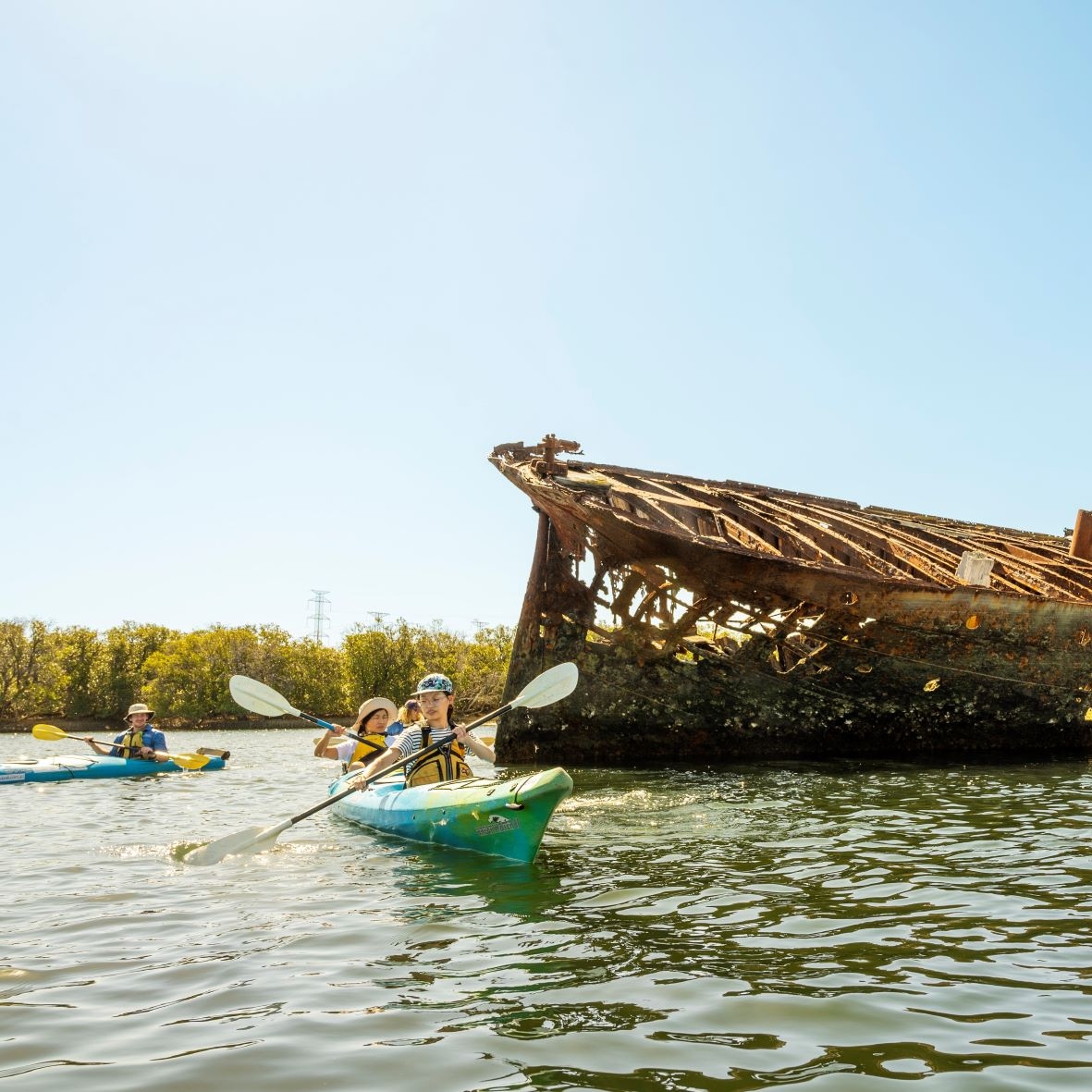 Adventure Kayaking SA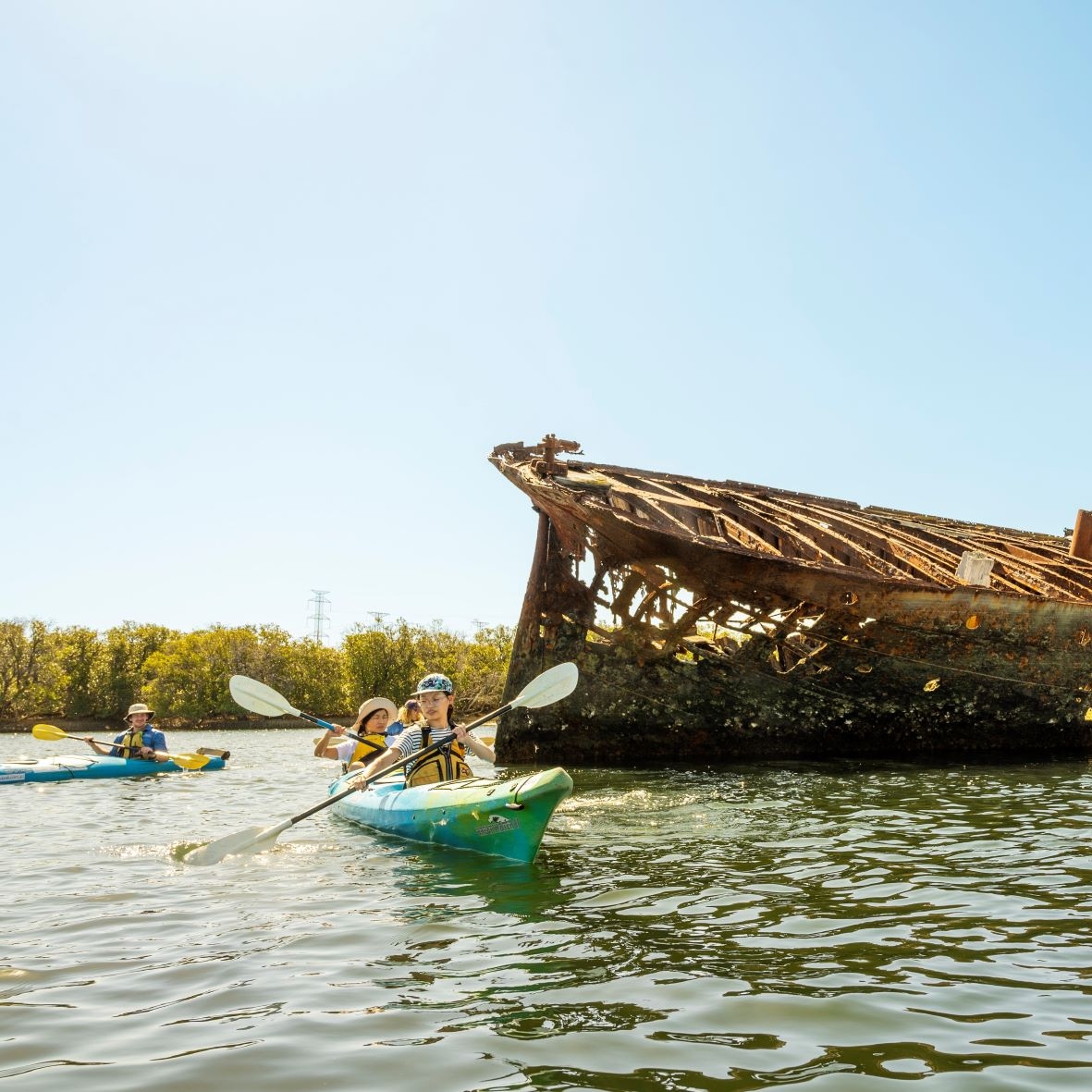 Want a fun activity that the whole family will love? Explore the Adelaide Dolphin Sanctuary and Ships Graveyard by kayak!
Sheltered mangroves, marine life, a dolphin sanctuary, and the hidden ship wrecks all make for an amazing kayaking adventure.
Explore the Sanctuary on one of Adventure Kayaking SA's amazing tours, or hire a kayak (or three) and go exploring on your own!
Adelaide Kayaking SA tours have been voted one of the TOP FOUR MUST DO activities in Adelaide.