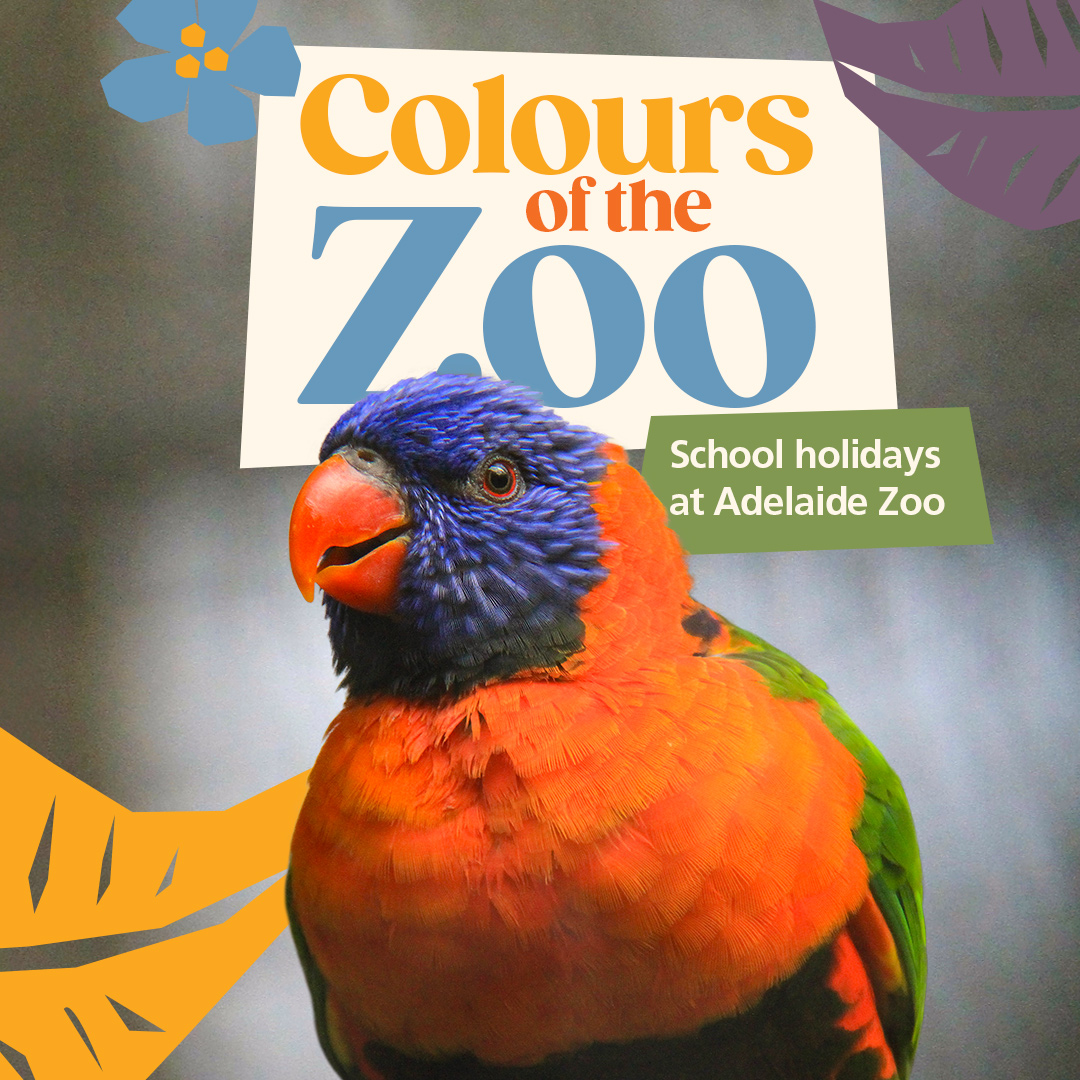 Adelaide Zoo | Spring School Holidays

Colours of the Zoo
From the brilliant blues to the vivid greens and their unmistakeable golden belly, have you ever stopped to observe all the fluttering colours of a critically-endangered Orange-bellied Parrot?
Escape to nature this spring and discover all the feathers, fur and scales of the rainbow.
Get creative with the Splodge team with free rock painting, bookmarks, animal tails and ears inspired by the colourful animals of Adelaide Zoo. Or book your little one into a special Little Picassos art experience to create a vibrant piece of art with all supplies included!