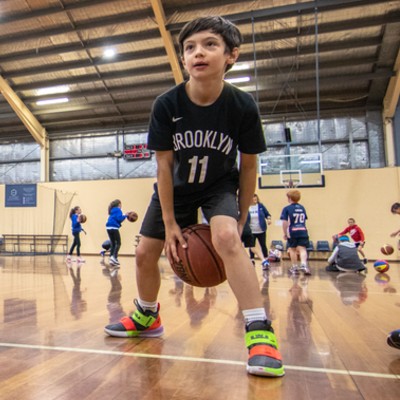 Adelaide 36ers July School Holiday Camp

Adelaide 36ers July School Holiday Camp
The 2021 Adelaide 36ers July School Holiday Training Camp hosted by Brett Maher and Scott Ninnis will be held from the 12th to 14th of July.
Running daily from 9am until 4pm, the three-day training camp is open to both girls and boys of all ages and abilities, providing them with the opportunity to improve their skills, develop techniques, enhance their game and most importantly, meet new friends have fun.
Facilitated by club legends and Community Coaches, Brett Maher and Scott Ninnis, the training camps will also be attended by all available 36ers players and coaches, providing kids with the perfect opportunity to learn from the stars of the game.
The camp is all part of the Adelaide 36ers Community Program which is committed to delivering community-based basketball programs, grow participation and support the basketball pathways of future stars.
Event details:
July 2021 School Holiday Training Camp 
When: Monday 12 to Wednesday 14 July 2021
Time: Daily from 9:00am to 4:00pm
Where: Springbank Sports Centre
Cost: $190 per child
To book:
eventbrite.com.au/e/july-school-holiday-training-clinic