WORDS: Lucy Budzynski
Pico's Puppet Palace presents Pico and the Golden Lagoon. The show is by the talented duo Sally Miller and Jesse Hamilton. Sally is the puppeteer handling many puppets excellently, whilst Jesse plays the acoustic guitar and other instruments.
Pico is the young pilot of a yellow bi-plane. One day she is out making deliveries when she finds herself suddenly without fuel and makes a crash landing in a golden lagoon on a mysterious island. Here, we learn, lives David – a marooned naturalist, and along the way, we meet a colourful bunch of animals and, finally, a shimmery, dancing dragon. In this story about courage, friendship and nature Pico must find a way to fuel her plane to continue her deliveries and eventually make her way home.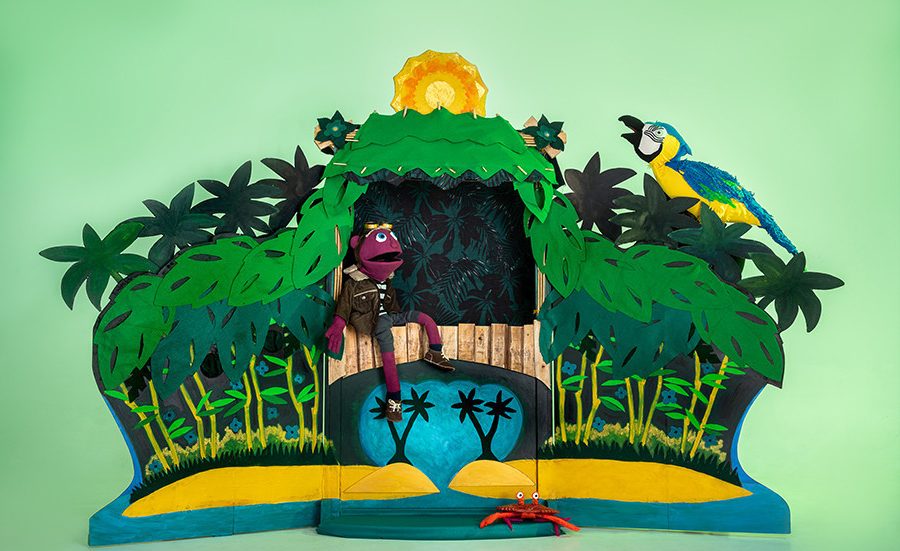 The show uses re-purposed and recycled materials, puppetry and music in the captivating adventure story. The story is appealing and engaging for both parents and children alike. In particular, the audience is invited to participate through music, dance and questions which makes for a fun and enjoyable time with the kids.
The highlight of the show was the full moon dragon boogie. And our four-year-old expert reviewer says "I liked the gold dust the best" – which is special magic gold dust from the dancing dragon.
Pico and the Golden Lagoon is an entertaining puppet show with talented artists both in puppetry and music. I highly recommend taking yourself and your children to see their next Fringe show Pico under the Coral Sea.
PICO UNDER THE CORAL SEA
Friday, March 18th at 11 AM
Saturday, March 19th at 2 PM
Venue: Domain Theatre at Marion Cultural Centre, Oaklands Park
For tickets:
adelaidefringe.com.au/fringetix/pico-under-the-coral-sea-af2022