WORDS: Carla Caruso
This new theatre show perfectly encapsulates the world of children's play, with the colour and sparkle amped up.
Home is a collaboration between Patch Theatre (well-known for making shows for 4- to 10-year-olds) and Restless Dance Theatre – a company, which works with artists with and without disability.
The show stars Zoe Dunwoodie, who's previously performed alongside Cate Blanchett and Bluey (!), and Charlie Wilkins, who's a lead dancer with Restless, has Down syndrome, and is also a Special Olympics medallist in swimming.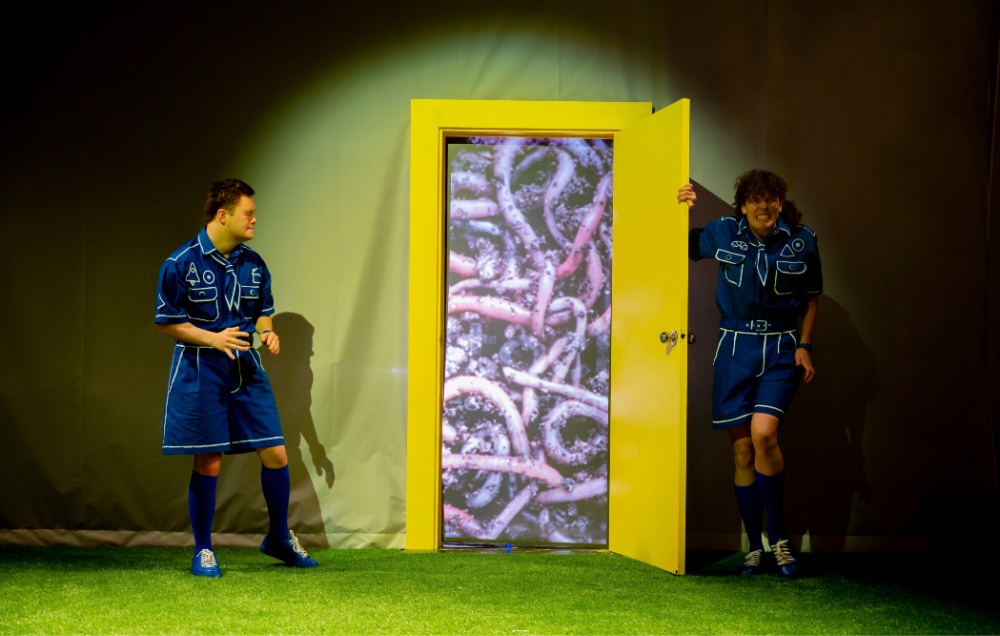 In this 45-minute production, the pair are playmates, and they invite us to join them in their imaginary games. They're accompanied by a 'talking' toadstool house, which the audience often gets to hand around like pass-the-parcel. (I gather there's meant to be a fairy hidden inside, voiced by someone offstage, but she's too small to see!)
Meanwhile, at the centre of the stage, there's a bright yellow door – and every time it's flung open, there's a 'special delivery' and a new world opens up.
It was fun to see well-known features of children's play become larger than life, from pipe-cleaner stick figures magically morphing into real-life dancers to a bunch of cardboard boxes being transformed into a rocket ship with fairy lights.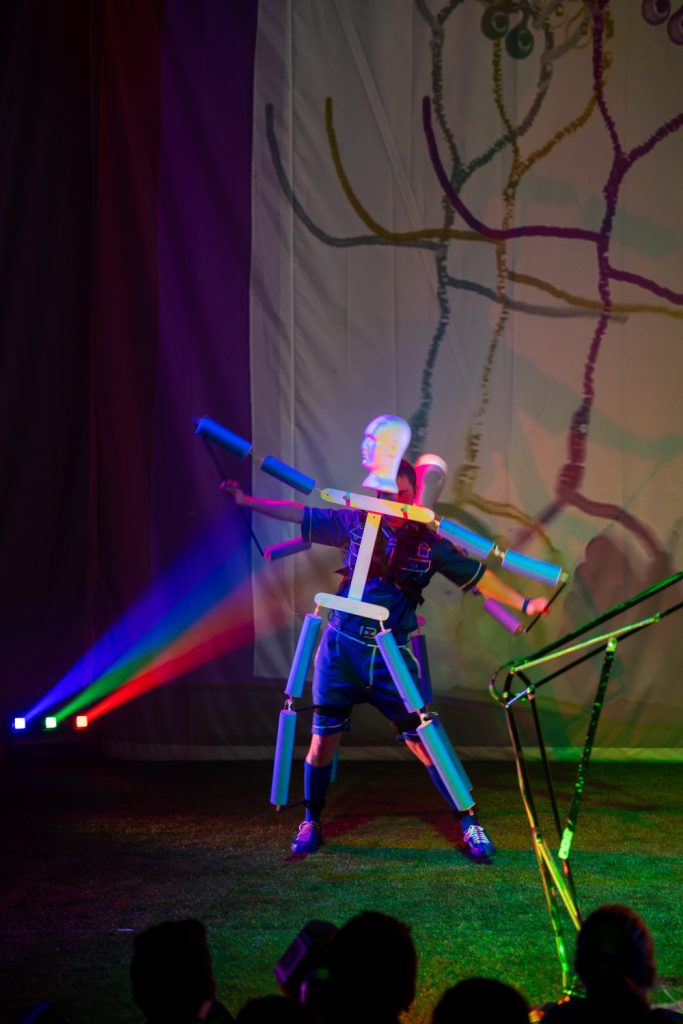 Throughout the show, young volunteers are also called up onstage to be part of the fun, whether using a glow-in-the-dark rope to 'hear' people's quirky thoughts – "I wish I had lobster hands", for example – to one moving about the space in a foldable play tunnel à la a giant slug.
Other audience participation comes in the form of eyeball balloons being bounced around the crowd like beachballs and kids being cheered on to dance.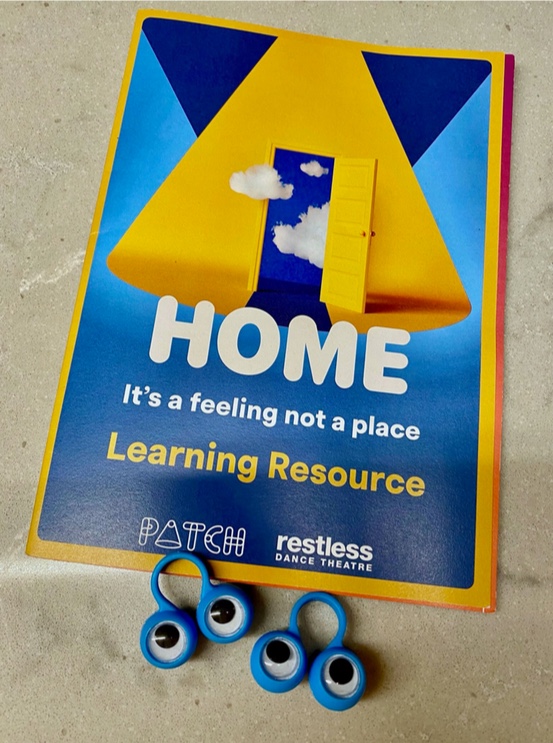 Snails are also a theme of the show. Audience members are encouraged to make 'hand snails' with the googly-eyes they're given before the show starts, and later, a giant, white, parachute-material snail takes over the stage.
As it says in the show notes: "A snail is never far from home, no matter where they roam." And, in this context, it seems to symbolise that, as a child, you can let your imagination run wild and have many adventures through play – from travelling to outer space to walking with dinosaurs – while remaining within the safety of your home.
At the end, Zoe reminds the audience of their hand snails, created by clipping the googly-eyes to your thumb and making a fist. "You've all got your homes right with you; you can go wherever you want."
And, indeed, a rich inner life can help you dream big and reach for the stars.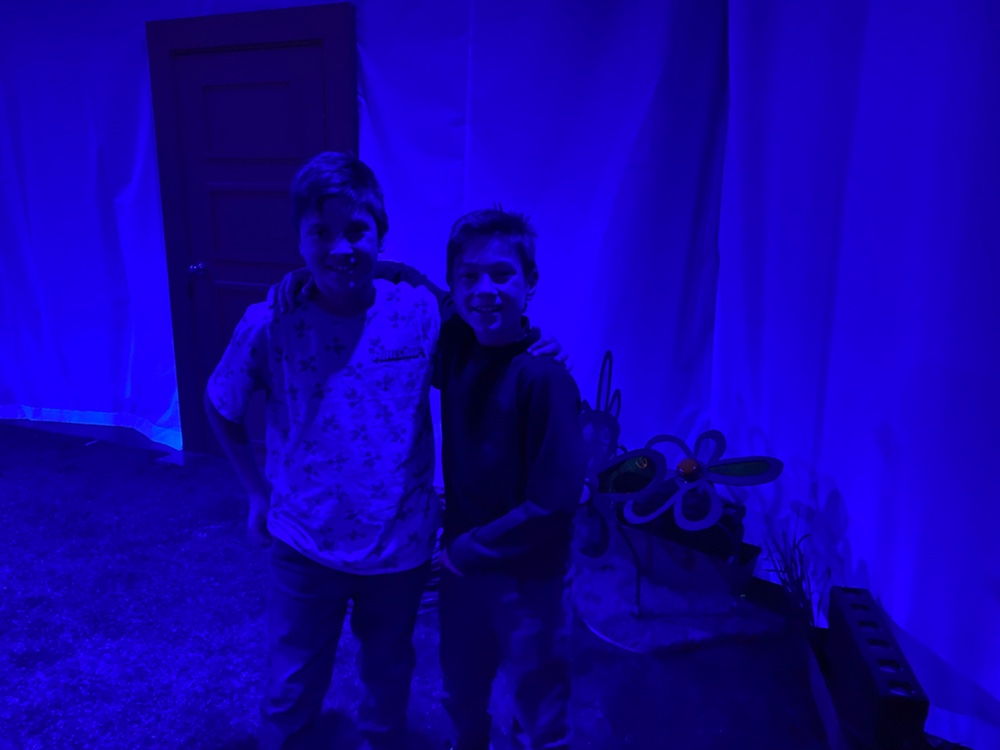 Event details
Family performances 
Space Theatre, Adelaide Festival Centre: Sat August 13 & Sat August 20, 2pm and 5pm
Hopgood Theatre, Noarlunga: August 27, 11am
School shows 
Space Theatre, Adelaide Festival Centre: August 9 – August 18
Regional dates: August 23 – September 8
For more information or tickets: