WORDS: Lucy C. Budzynska
A Wonderful Wacky Wizard is playing as part of the Adelaide Fringe at Rymil Park/Murlawirrapurka's Gluttony. It's the perfect show for kids aged 5 to 105 as Winni's a fun-loving but clumsy wizard and her antics and mishaps will have everyone in stitches.
But it's not just her mishaps that make this show so amusing. Her fun songs and dance moves will have you tapping your toes and singing along in no time. And her jokes are so funny, you'll be giggling along with the kiddos.
Winni promises us a magic show but she's been practising magic without her real life wizard badge!! But lucky for her, and us, she gets another chance to get her badge without sitting her ghastly school exams again. All she has to do is discover the true meaning of magic and she takes us along for the ride. We get our magic show, with a side of a heart-warming life lesson.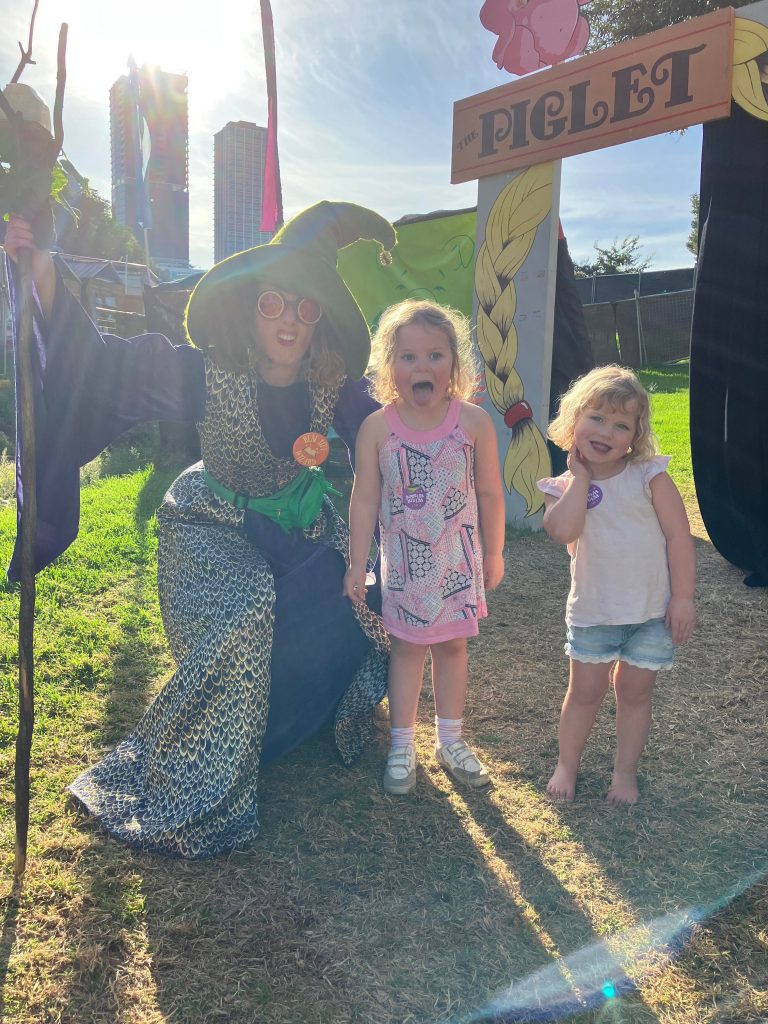 We had kiddos jumping up and down in their seats with excitement, cackling at jokes and boogying along with Winni. The kiddos loved the up close and personal nature of the open-air venue, The Piglet – it allowed for the show to be interactive and laidback, which was perfect for our preschoolers.
Our KIDDO reviewers, Frankie, 5, says, "I loved Steven the wand. He was so funny" and August, 3, says, "I love it" with a double thumbs up and a cheesy smile. The show was a big hit for these kiddos, definitely an Adelaide Fringe highlight.
Winni may have forgotten the true meaning of magic, but that doesn't stop her from delivering a magical experience that the kiddos won't soon forget. Don't miss out on the magical mayhem of A Wonderfully Wacky Wizard!
---
For tickets:
adelaidefringe.com.au/fringetix/a-wonderfully-wacky-wizard-af2023
Follow KIDDO on Instagram and Facebook, and subscribe to our weekly newsletter