Florence + The Machine, fronted by enigmatic singer Florence Welch, will be returning to Adelaide for the first time since 2019 where they played to a sold-out audience of over 14,000 adoring fans. The hugely influential group, renowned for their dramatic and spellbinding live shows, will headline Saturday 11 March at the festival.
Having sold 17million albums, won multiple Brit Awards, been nominated for six Grammys and topped charts around the world, Florence + The Machine are touring on the back of their uplifting fifth studio album Dance Fever, released in 2022 and described by Rolling Stone as "an ecstatic prayer for post-pandemic redemption."
Bon Iver, led by singer-songwriter Justin Vernon, will perform a set that spans their 15-year career on the opening night of the festival, Friday 10 March.
Place des Anges (place of angels) is one of the world's most extraordinary aerial performances featuring a host of feathered angels who dance and descend from high above the treetops and the audience in a celebratory ethereal ballet.
An Australian exclusive, Place des Anges will be performed nightly, transforming Botanic Park into a magical wonderland of music, acrobatics and death-defying theatrics.
Mortgage the house. Sell your possessions. Do anything that makes it possible to see Place des Anges from French geniuses, Gratte Ciel. – The Advertiser, March 2018.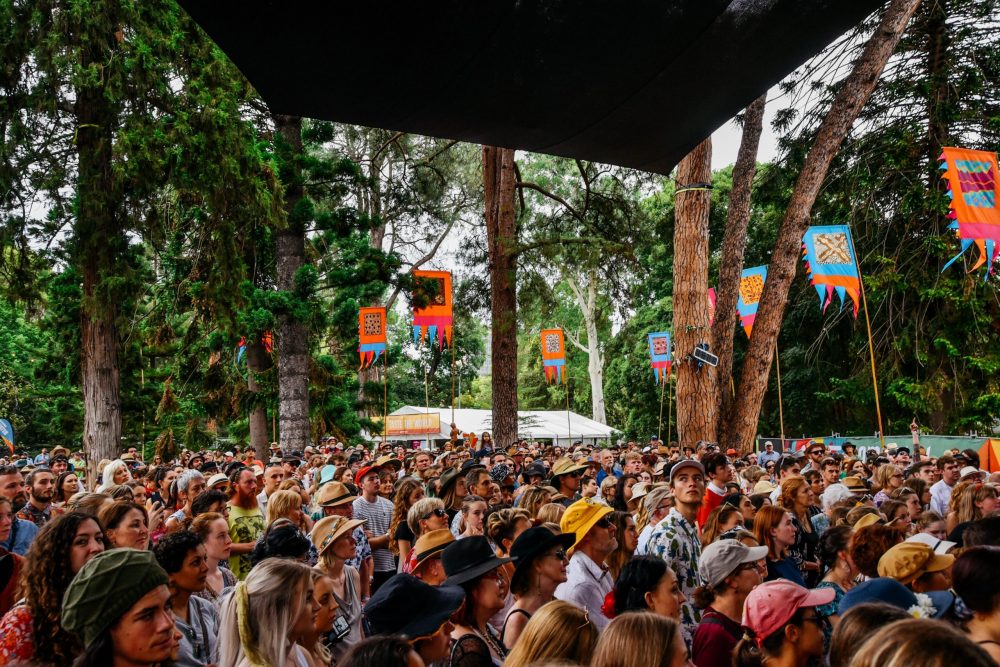 WOMADelaide 2023
South Australian Minister for Tourism Zoe Bettison said WOMADelaide 2023 would be 'one for the ages'.
"With interstate tourism in SA at post-pandemic record highs and more overseas tourists visiting our state, it is incredibly exciting that WOMADelaide will host the return of major international acts to 'the world's festival' – back to its full format! It builds on the success of the event's return to Botanic Park this year and will attract thousands of visitors to what will be a spectacular March in Adelaide." said Minister Bettison.
WOMADelaide, 10-13 March 2023, Botanic Park, Adelaide, South Australia
Tickets are on sale now: