With original live songs composed by Alan John (Play School) and an all-star South Australian cast including Erin James as Anna, alongside Kathryn Adams and Matt Crook, the 2023 season closer comes to the Space Theatre under the direction of Shannon Rush, her first show as Artistic Associate at the Company.
For the first time, State Theatre Company South Australia is also presenting a special $40 'Babes in Arms' Baby Friendly performance on Thursday, November 16, in which special accommodations will be made for parents who wish to attend with their babies – these provisions include modified sound and lighting and no-lockouts throughout the performance.
Charming but delightfully affecting, Goldsworthy's hilarious account of pregnancy and early motherhood was described by The Sydney Morning Herald as "at once completely universal and incredibly vivid" when it was released in 2013. As a writer, she was awarded Newcomer of the Year at the Australian Book Industry Awards for her debut memoir, Piano Lessons, which has been released in Australia, North America, Germany, Korea and Vietnam, and is shortly to appear in China. Her most recent book is the novel Melting Moments and she is currently the Director of the Elder Conservatorium of Music.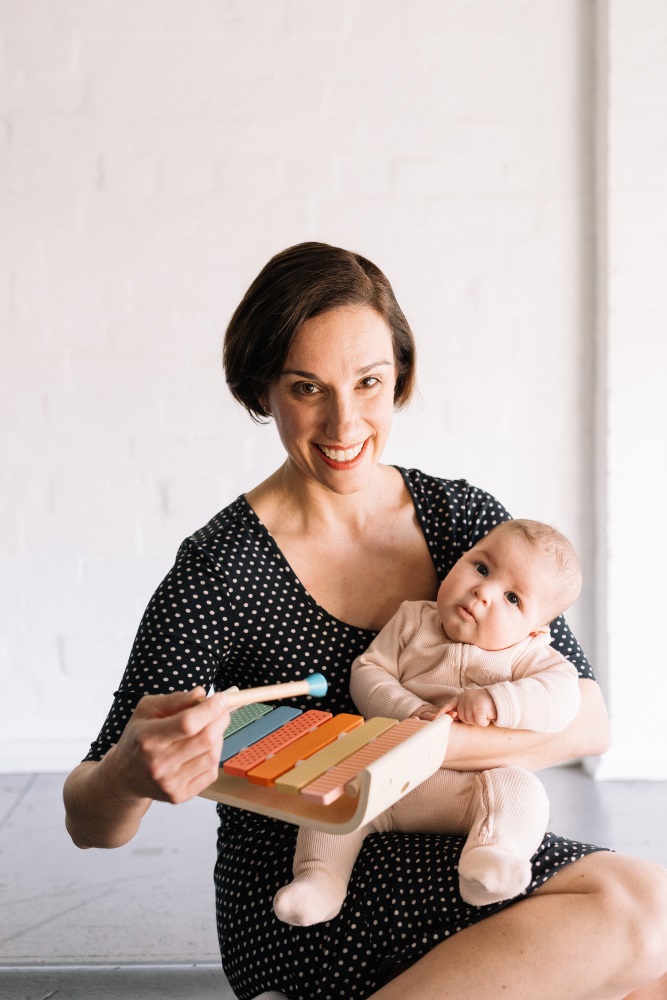 The production, starring Erin James (Mamma Mia!) as Anna and Matt Crook (Top End Wedding) and Kathryn Adams (Antigone, Single Asian Female) as a multitude of characters, will be brought to life by a core creative team including lighting designer Gavin Norris, set and costume designer Simon Greer and sound designer Andrew Howard. Goldsworthy, who wrote Welcome To Your New Life after the birth of her son, says:
"The funny thing about pregnancy and motherhood is you sort of forget it, the visceral immediacy and intensity of the experience, and then you see it enacted on the stage and it all comes back – all these things that were there living under your skin, from the tenderness and joy and comedy to the fear and insanity of it," she says.
While the show will particularly resonate with new parents, Goldsworthy says the theme of the show is about "any leap to the unknown."
"To me, it's the great universal story," she says. "It's existential." Director Shannon Rush says Anna's script is "extraordinary".
It's unflinchingly honest and raw, and Anna is so brave in writing her experience into a book and a play. When I first read the script, I identified so strongly with it, being a mother myself. With some beautiful songs and a fabulous cast, we are going to deliver a gorgeous and moving production.
Warm, candid and life-affirming, this world premiere production evokes the shock of plunginginto a life-changing adventure and the kicking required to return to the surface.
Welcome To Your New Life, Space Theatre, Nov 10-25.
---
For more information: