Declining self-esteem has emerged as one of the most significant mental well-being issues faced by Australian children. Alarming statistics show that one in five students already experience negative self-esteem as they enter high school, highlighting the urgent need to address this issue from a young age.
Lauren Thompson, a support teacher and devoted mother of three, witnessed firsthand the impact of negative self-talk on children. Determined to make a difference, Lauren wanted to find a way to help children develop a more positive mindset and cultivate healthy self-esteem. This led to the creation of her inspiring picture book, There's a Bully in My Brain.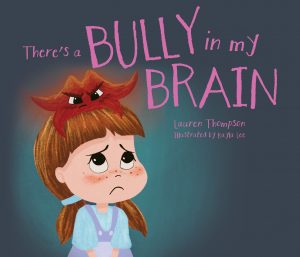 Challenging the bully within
Lauren began her mission to empower children with tools to combat negative self-talk by working with her primary school students. As she observed the transformative effect of her approach, she realised the importance of addressing this issue early in a child's life. Recognising her own struggles with negative self-talk during her youth, Lauren was motivated to create a resource that could positively impact children across her community and beyond.
There's a Bully in My Brain takes young readers inside the mind of a relatable young girl who grapples with negative self-talk. This heartwarming story illustrates her journey to confront and challenge the "bully" in her brain. Through uplifting and inspiring words of kindness, the book equips children with practical strategies to counteract negative thoughts. By teaching children to stand up against the inner critic, the book aims to help them develop a more positive outlook on life.
An empowering message
The process of writing this poignant book was deeply personal for Lauren. "I have experienced many wasted years of self-loathing and constant negative dialogue, but when I learned that the most important company you keep is your own, and the relationship we have with ourselves is the longest relationship we will ever have and the most valuable, it changed my life,' says Lauren.
Drawing from this experience, Lauren understood that nurturing a healthy relationship with oneself is paramount. With There's a Bully in My Brain, she aspires to impart this valuable lesson to young readers and help them embrace self-compassion.
Endorsement from renowned parenting expert
Australian parenting expert Maggie Dent has lauded There's a Bully in My Brain for its powerful message and potential to make a positive impact on children's lives. "In this delightful picture book, author Lauren Thompson explores negative self-talk in an easy-to-understand way for children of all ages. In a special, positive way, she helps her little character find that she is 'exactly how I am meant to be," says Maggie.
Maggie's endorsement is a testament to the book's potential to inspire children to combat the voices in their heads that tell them they are not good enough. By instilling self-belief and self-empowerment, the book equips young readers with essential life skills that will serve them well into adulthood.
A beacon of hope
As the prevalence of declining self-esteem among Australian children continues to be a cause for concern, There's a Bully in My Brain comes as a timely and powerful resource for parents, educators, and children alike. With the potential to make a lasting impact on the lives of young readers, this book is a valuable tool in inspiring children to stand up against the bully within their minds and cultivate a strong sense of self-worth and confidence. There's a Bully in My Brain promises to be a beacon of hope, guiding children towards a happier and healthier future.
---