We do love the colour and life created by a vibrant street mural, and local street artist Leah Grant never disappoints!
Leah's latest project is bursting with botanical patterns on brick, and afforded Leah some creative freedom to represent Adelaide for the community station, 1079 LifeFM, through colour and pattern.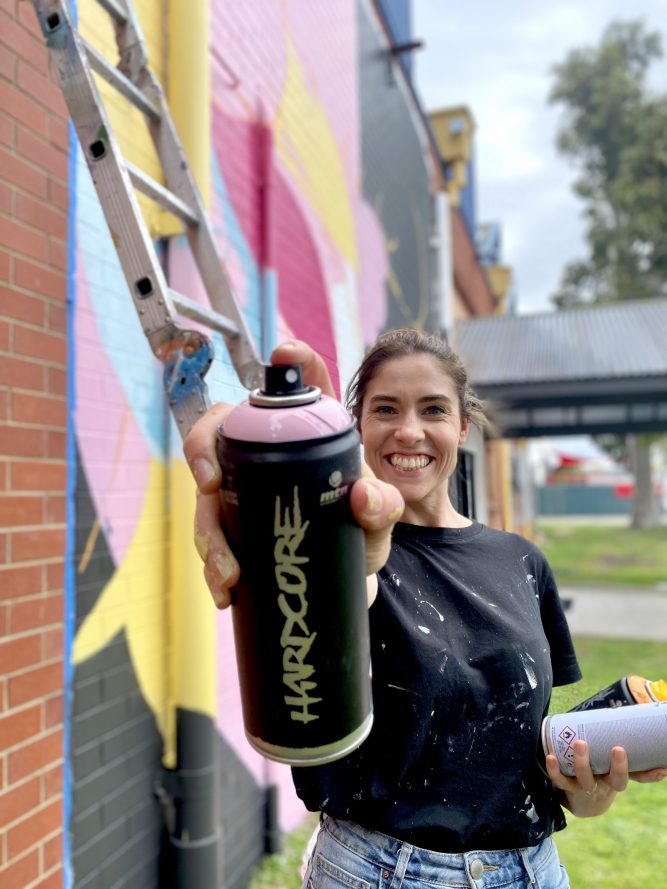 Leah can attest that brick is a perfect texture for a mural, adding a layer of additional texture to the design.
The first solo mural I painted was a brick surface and I fell in love with it. It gives the final piece an authentic street art finish, plus it even provides a grid for mapping out your design.
Leah passed on her knowledge and experience by mentoring Aaron Au-Duong, an art student at Adelaide College of Arts, who is eager to begin painting his own murals one day.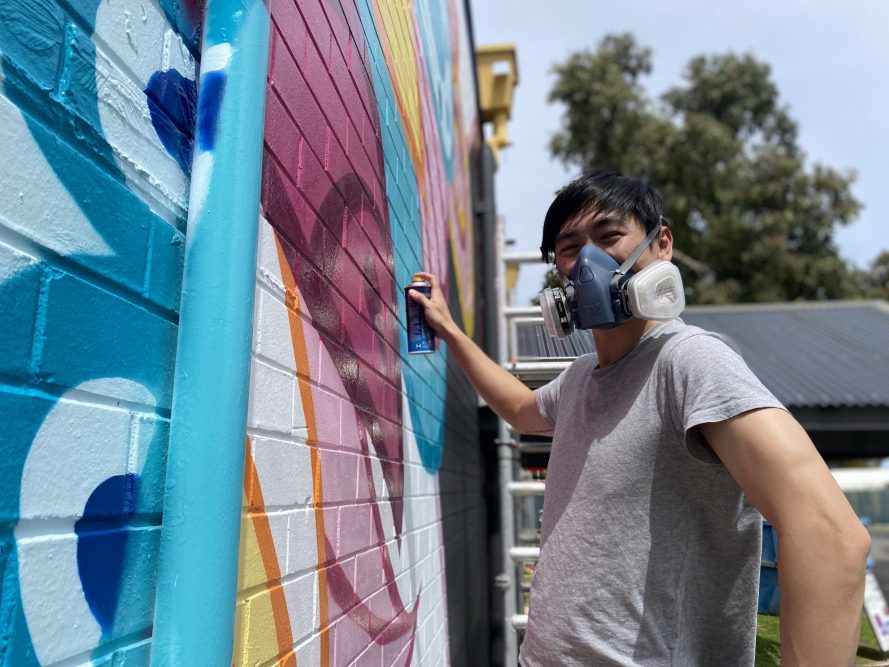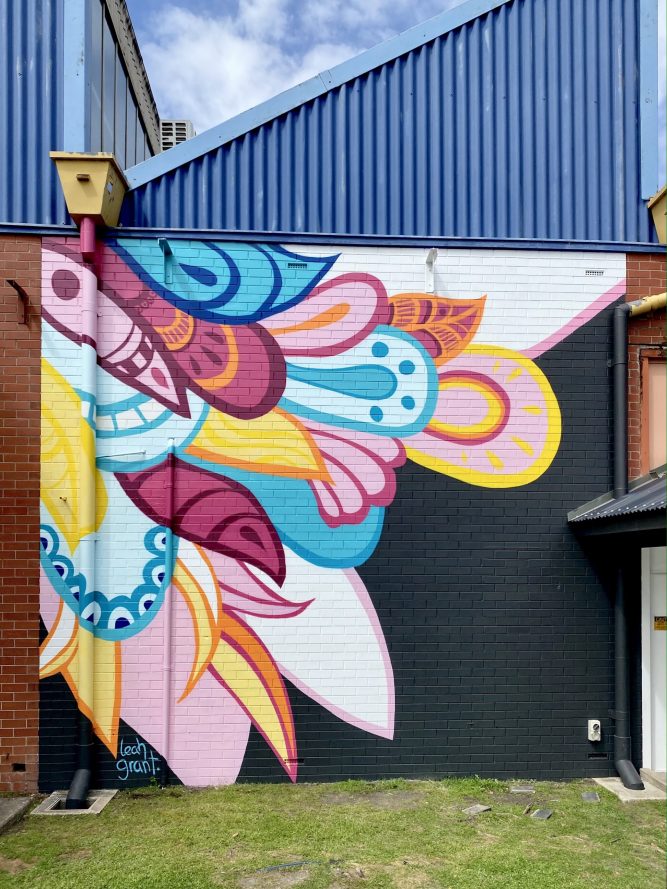 When it comes to street art, Adelaide is legit a culture club for the creative collaborations and stand alone artists who have coloured many a wall around our fine state.
Leah's murals have become a stand-out across the suburbs of SA and we just love the finished product of her latest work in Hendon!