Kicking off on Friday 17 February, the explosive, eye-popping three-day festival will feature a live music program of Australian artists and headlined by the French globally acclaimed performance artists, Les Commandos Percu, with their pyrotechnical masterpiece.
Buxton Walker Director, Michelle Buxton, says the festival will be an evening of unique and immersive experiences across art and music.
SILENCE ! has come to the Adelaide Fringe Festival to make noise this festival season
"The offering will allow audiences of all ages to enjoy the intrinsically designed Elder Park/Tarntanya, which is set to surprise and delight with activations and art installations building up to the headlining spectacle that is SILENCE !" shares Michelle.
"We want spectators to feel like they've entered into a new world when they step inside SILENCE !."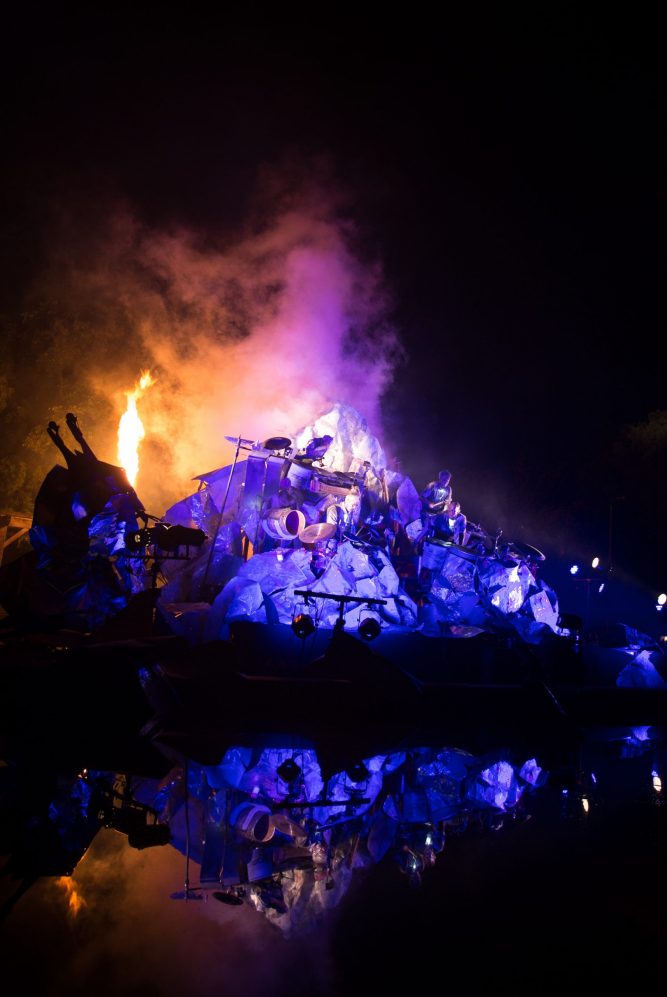 All ages event in the Riverbank precinct
The all-ages event will transform Elder Park/Tarntanya with roving theatrical performances and art installations sprawling across the Riverbank in the heart of the Adelaide CBD.
The entertainment will be complemented by a curated 'picnic style' food and beverage precinct, featuring a range of local favourites and a broad beverage offering.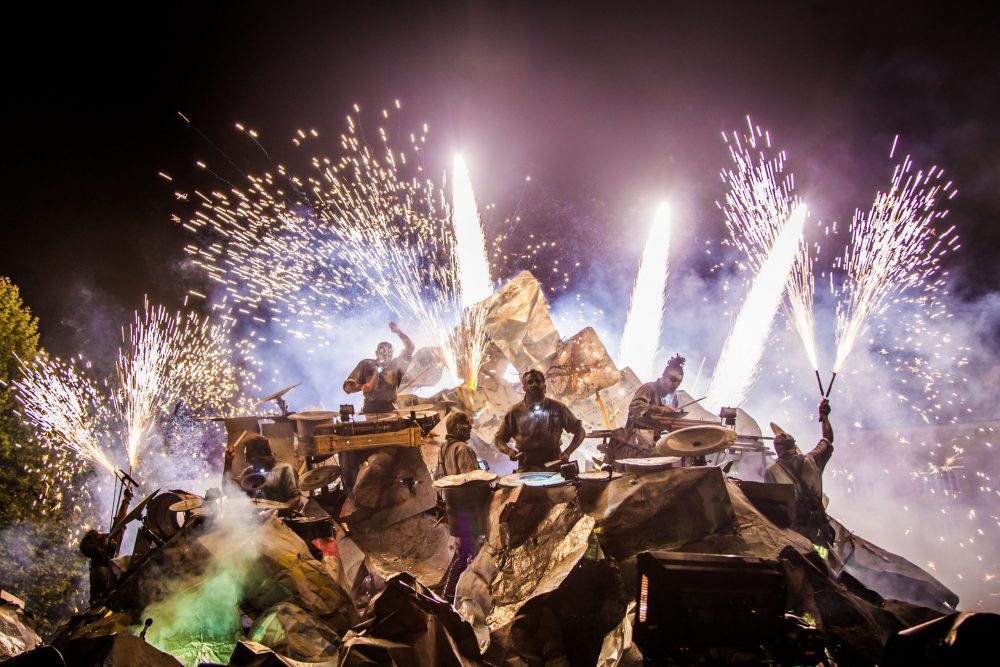 Momentarily's Stuart Duckworth says they're excited to premiere the festival in Australia in line with the official launch of the Adelaide Fringe 2023 program.
"It's an incredible opportunity to launch the festival season with such a significant project, we're thrilled to introduce the new concept of SILENCE ! which is unlike anything else seen before in Adelaide," shares Stuart.
"We want to leave concert-goers mesmerised by Les Commandos Percu's massive pyrotechnic, fireworks and percussion performance, just like I was after the first time I was lucky enough to see it in Europe!"
The debut of SILENCE ! is proudly brought to the Adelaide Fringe 2023 program by the creators behind The Garden of Unearthly Delights and The RCC.
---
SILENCE ! tickets are available on FringeTIX:

adelaidefringe.com.au
silencefestival.com.au