Comfort, soothe and sleep the Riff Raff way.
As well as being super cute, the Riff Raff Sleep Toys has been designed to be used as a toy to promote sleep, as Australia's leading white noise comforter for babies. Through the use of sound, comfort and routine these toys support babies and toddlers in falling asleep and resettling.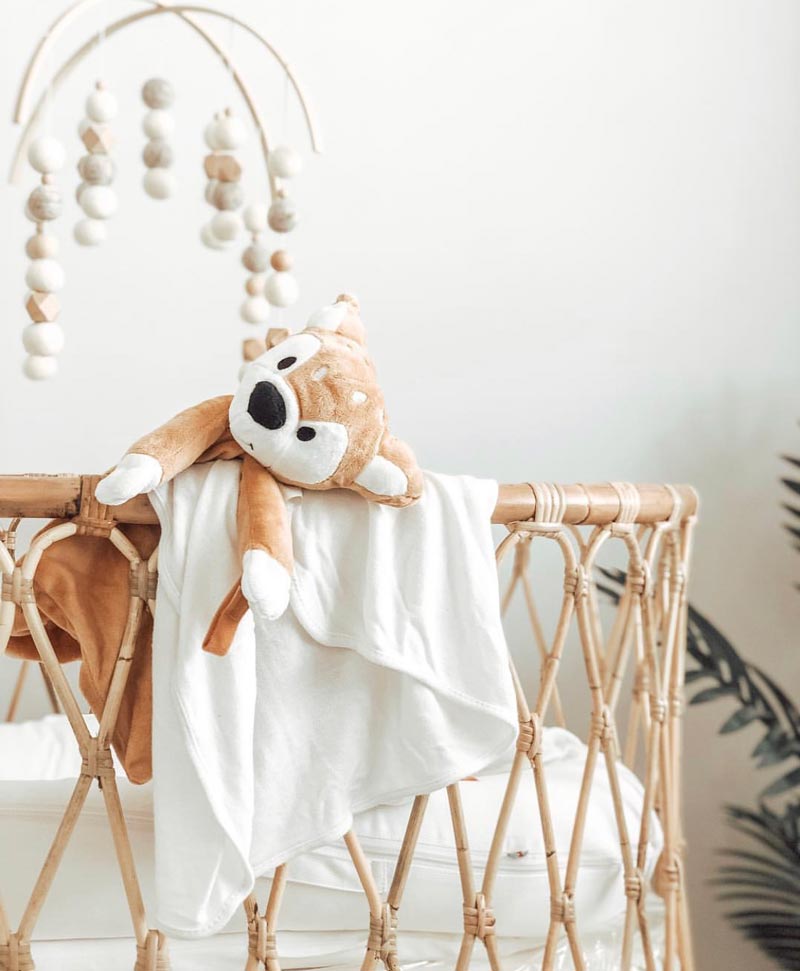 Quality sleep is paramount in ensuring that your baby grows up happy and healthy. While some babies have an easier time adjusting to sleep schedules, other babies still need a bit of guidance to achieve quality sleep.
Introducing baby products that can serve as a sleep aid early on can increase the likelihood of your baby easing better into a pleasant sleep schedule that works for everyone in the family.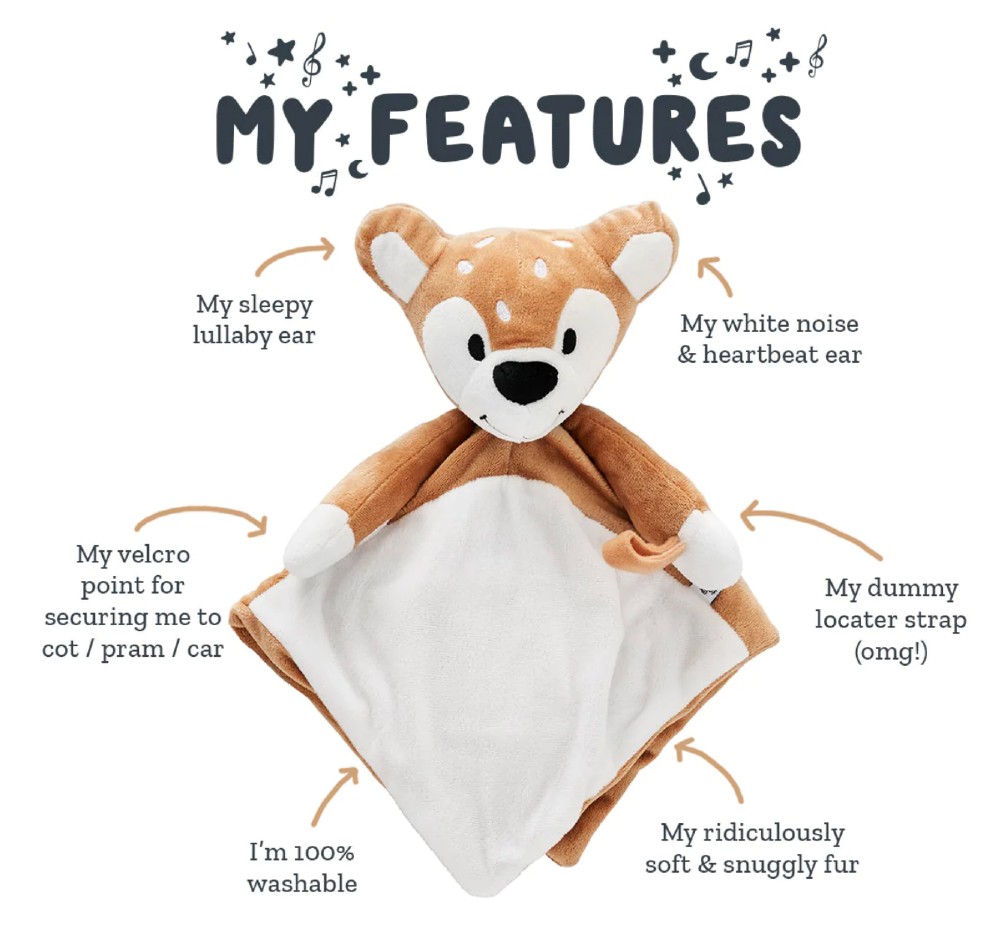 Riff Raff sleep toy features
Easy to Clean
This toy gets loved. A lot. Unzip the soundbox and wash whenever you need. Wash after wash they come up as fluffy and loveable as ever. Machine washable, tumble dry-able.
Safe to use – difficult to lose
The clever velcro strap allows you to secure the toy to cribs, cots and car seats. So it stays where you want it for safe sleeping. For bigger bubs this holds a dummy. No more lost dummies in the night yay!
Designed for little hands
The triggers in the ears are the perfect size and placement for little hands to learn very quickly to turn on their buddy when they need the comfort.
Why are comforters so important?
Comforters, formally known as 'transitional objects' are really important for many babies as they go through normal stages of development and start to foster independence.
What do they sound like and how long do they play?
Press one ear and you have White Noise with Heartbeat – especially comforting for little bubs from newborn to under six months. Press the other ear and this is where the magic really starts to happen – the specially designed Sleepy Lullaby will have your little ones eyes closed in no time – and be careful it is known to work on many a dad too! Choose from two volume settings and a 20 min or 40 min length of play. Why don't they play all night?
Riff Raff Sleep Toys specialise in baby products that help promote quality sleep for your little one. Riff Raff Sleep Toys can be a source of comfort amidst new changes so your bub never has to feel alone.
Shhh… sleep in progress!
For more information: