They will ride on floats and take to the stage alongside the widely praised Australian Girls Choir, entertaining the crowds of Pageant-goers as the event makes its return to the streets of Adelaide on Saturday 12 November.
The announcement completes a distinguished musical bill for this year's National Pharmacies Christmas Pageant which also features a 90-person community band as selected, musically directed and led by legendary jazz musician, James Morrison as part of the 90th celebration of South Australia's cherished festive event.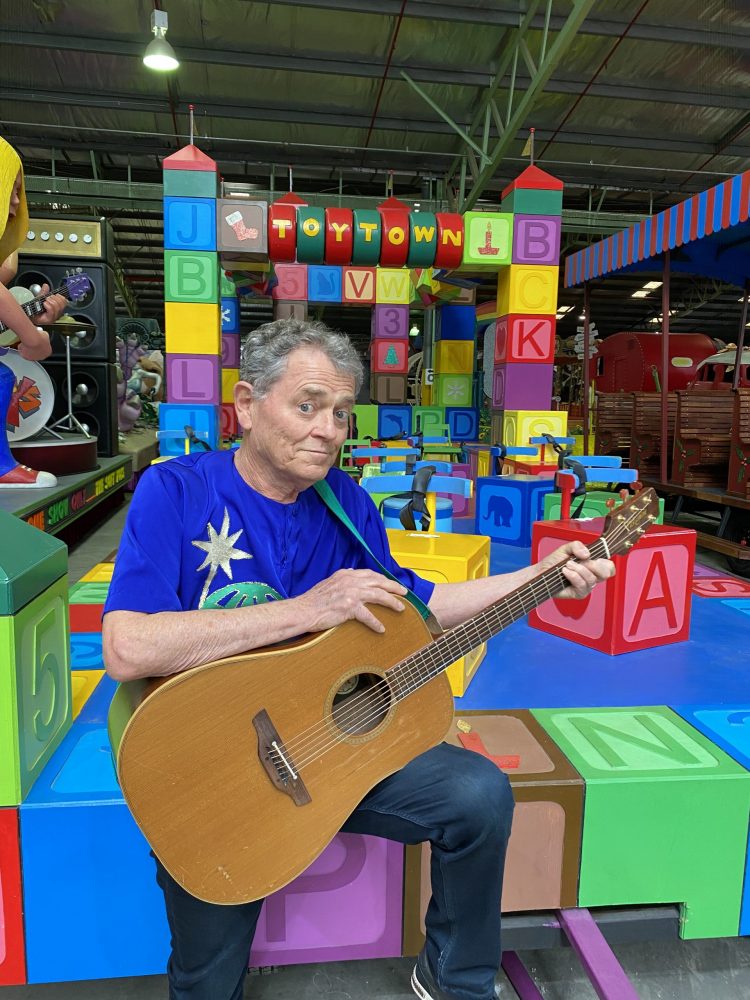 Peter Combe and Rachael Leahcar Christmas Carol performances
Peter and Rachael will sing popular Christmas tunes live from the Christmas in Toytown and Christmas Carousel floats during the TV broadcast area before joining the Australian Girls Choir centre stage at Adelaide Town Hall to perform some songs of their own.
Highly acclaimed Australian children's entertainer and musician, Peter Combe OAM, has decades of musical excellence under his belt. Not least, three ARIA Awards for best children's album, for 'Toffee Apple', 'Newspaper Mama' and 'The Absolutely Very Best of Peter Combe (So Far) Recorded in Concert'. He is also the recipient of an Order of Australia Award for his service to performing arts.
Peter's song writing and performance skills are wide reaching, and he continues to deliver for audiences old and young with his hits.
Born in Adelaide, Peter is no stranger to the Christmas Pageant. In 1989, he wrote a song for a John Martin's Christmas Pageant competition, called 'To You Merry Christmas'. Sadly, he did not win the competition that year, but he did later release the song as part of a Christmas album which reached the ARIA top charts. Peter Combe's Christmas Album is the most successful album to be released in Australia which has 100 per cent original Christmas songs. It went gold in five weeks upon its release in 1990.
Peter looks forward to finally getting the chance to showcase his song at a Christmas Pageant.
I may have waited over 30 years to get the chance to perform my own song at the Christmas Pageant, but I have a feeling it is going to be well worth the wait," said Mr Combe.
Born and raised in Adelaide, Rachael Leahcar rose to fame when she turned the chairs of all four judges and coming third place on the inaugural season of The Voice Australia. From there, she signed a record deal with Universal Music Australia, releasing her debut album 'Shooting Star' in July 2012 which reached number five on the ARIA Albums Chart. She has released five subsequent albums, all reaching top 10 in the ARIA charts.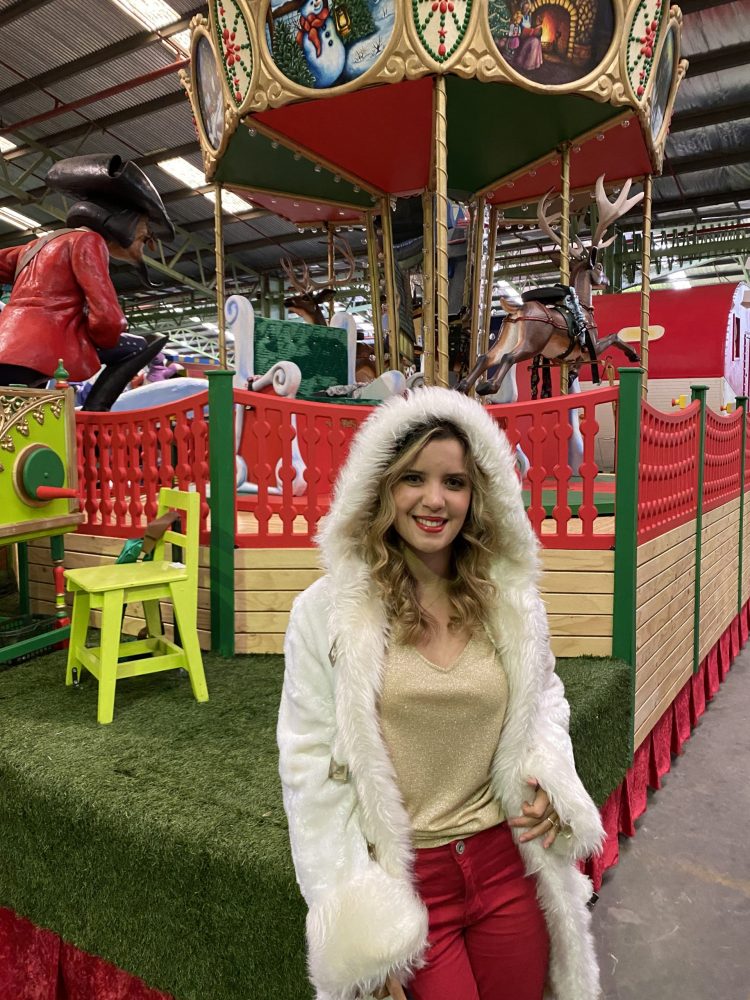 Included in her long list of achievements is the title of SA Music's People's Choice Pop Artist in 2017, being the opening act for Delta Goodrem's 'An Evening with Delta: The Top of My World Shows' tour, national tours of her own and releasing her Christmas album titled 'Together for Christmas' (2019) in six languages.
Rachael was born with a condition called Retinitis Pigmentosa, a degenerative genetic eye condition, and she is legally blind. She is a proud Ambassador for See Differently with the Royal Society for the Blind and has appeared in the National Pharmacies Christmas Pageant previously in her ambassador role. Rachael looks forward to performing at the Christmas Pageant once again.
Coming from Adelaide, I absolutely loved the Christmas Pageant growing up. It was such a magical time of year, and we knew that Christmas was right around the corner," said Ms Leahcar.
"I am honoured to play a part in this year's celebratory event alongside some incredible music icons to mark the Pageant's 90th anniversary in true style."
For more information on the National Pharmacies Christmas Pageant: