Period poverty is a global issue and relates to those who are unable to afford and/or access sanitary products who, instead, are forced to use alternatives such as rags, toilet paper, or newspaper, or resort to using sanitary products for an extended and dangerous amount of time.
Launching the period poverty initiative in June 2021, with the aim to raise awareness, support and funds for young South Australians experiencing the effects of period poverty, KickStart For Kids now provides around 120 South Australian schools with sanitary products. However, there is still a long way to go.
With an aim to educate school kids to get behind period poverty in South Australia, Walford are leading the initiative by promoting, fundraising and donating product to the cause through participation with their students, staff and wider school community, and hopes that other Independent schools will follow in their footsteps and get behind the fundraising drive.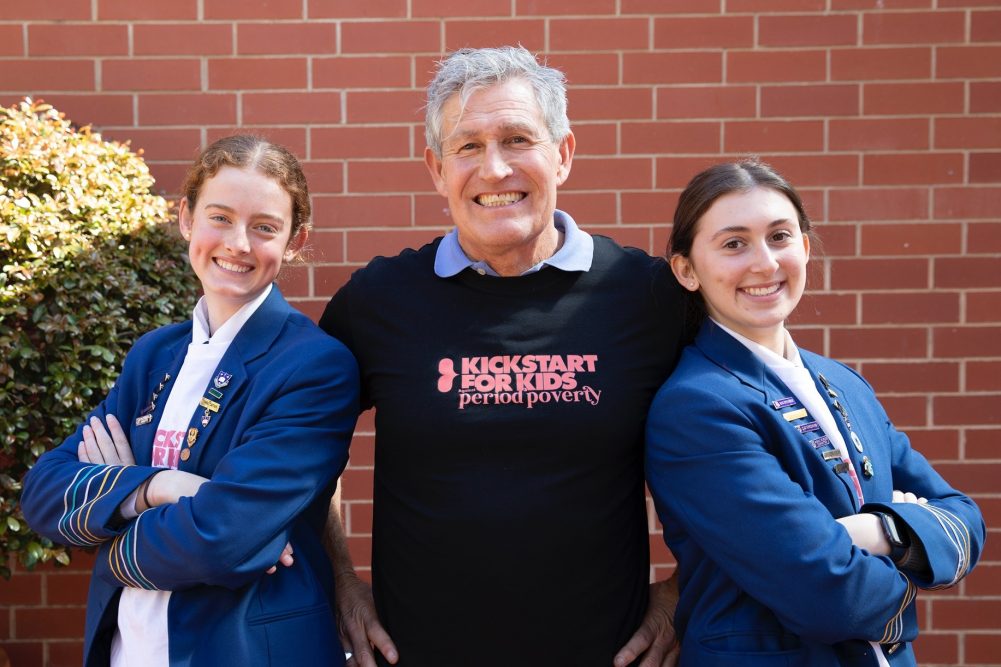 Walford Deputy Principal, Mandy Hore, is excited to get behind the cause and educate the more privileged students in our state about an issue that is sadly occurring in our own backyard.
For many years Walford has partnered with Kickstart, and our students have benefitted enormously from our involvement in a number of activities, including mentoring, camps, winter woolly/clothing drives, and Christmas Activities, and we're so passionate about supporting their period poverty program.
"Serving a cause greater than ourselves and helping others is a trademark of Walford students and their families, and I am so grateful for this opportunity to partner with such a great cause that I'm sure many are passionate about, as it shouldn't be an issue that young girls are facing; it's mind-blowing that it's something that is occurring in our own state."
Founder of KickStart For Kids, Ian Steel, is proud to partner with the South Australian girls' school and hopes to get more supporters on board.
"We created this initiative as we realised, through our breakfast program, that if kids were coming to school hungry, they wouldn't be provided or offered with appropriate sanitary products either," Ian said.
"We're in high demand of sanitary products, so we're grateful to be partnering with Walford to help us in the fight against period poverty in South Australia," Ian continued.
A number of local South Australian ambassadors are on board to help advocate the campaign, including SAFM breakfast host and KIDDO columnist Rebecca Morse, Channel 7 Adelaide TV presenter Rosanna Mangiarelli, and Digital Creator and TikTok star Jenna with the Pink.
How can you help fight period poverty?
The public can also continue supporting the cause by placing sanitary products in the donation boxes located in all 37 National Pharmacy stores across South Australia, who have already received around 3,300 donations of products since the initiative began. Alternatively, people can make a donation via KickStart For Kids.
For more information on KickStart For Kids Against Period Poverty:
kickstartagainstperiodpoverty.com.au