The Garden of Unearthly Delights has invited Adelaide to 'Come Together' for the 2023 season and we can't wait!
Leading The Garden's upcoming season is the world premiere of The Party – the outrageous new headline production by creative geniuses Strut and Fret, the creative geniuses behind Blanc de Blanc and LIMBO.
Expect a highly exclusive evening of the utmost sophistication with absolutely no rules. Featuring talented international circus artists, great music, extravagant costumes, and escalating energy within a theatre set, this is unlike anything you've seen at The Garden before! Be sure to book well in advance as this is one not to be missed!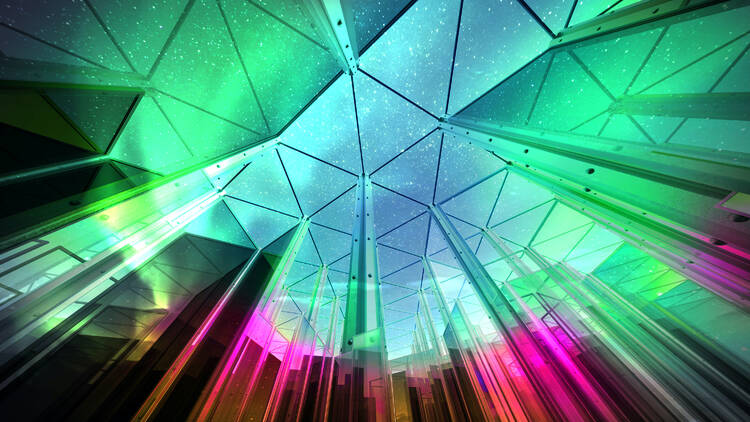 The Garden's immersive offering this summer is headlined by Keith Courtney's Kaleidoscope – the mastermind behind The House Of Mirrors and 1000 Doors. Get lost inside this breathtaking mirror maze dripping in ever-changing colour and sound. For those looking to expand their senses further, Darkfield, the masterminds behind SEANCE, FLIGHT and COMA will be back with their newest creation EULOGY – a surreal, otherworldly journey through a dreamlike, labyrinth hotel that exists entirely in your mind.
Ready to kick those heels up on the dancefloor? All Fired Up – An 80s Mixed Tape Musical and Dulcie's Disco are guaranteed to get you on your feet! And for those wanting to give their vocal chords a workout, you're spoiled for choice between the original live-band singalong Massaoke Oz, The Real Housewives Choir Get Lucky and more.
The Garden's free South Australian Indigenous music series, The Garden Sessions, features an all female program for the very first time! Enjoy stunning performances by Katie Aspel, Tilly Tjala Thomas, Vonda Last, Bec Gollan and Hannah Yates on Saturday afternoons in The Garden Wine Bar.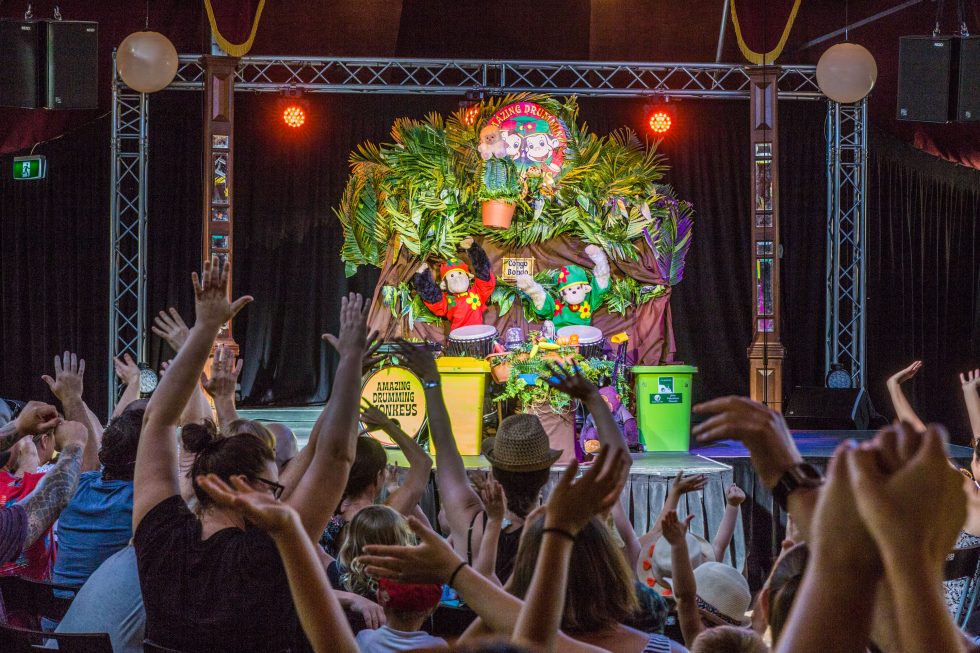 Kids and Family at The Garden of Unearthly Delights 2023
The Garden of Unearthly Delights will host a variety of kids and family friendly performances in 2023, with Mr Spin's BAM WOW Amazing Show, Children are Stinky, Amazing Drumming Monkeys, Peter Combe and Trash Test Dummies all in the line up!
In the spirit of coming together and paying it forward, The Garden will be supporting a wonderful group of Community Partners to raise much-needed funding for great local charities. Be sure to make a gold coin donation as you enter The Garden every Sunday to do your bit to help others in need.
TICKETS TO ALL SHOWS AT THE GARDEN OF UNEARTHLY DELIGHTS ARE ON SALE NOW! 
For tickets: