Opening on 30th November 2023, the out-of-this-world all ages playground will feature three of the brand's famous fun-filled venues: Hijinx Hotel, Strike Bowling, and Archie Brothers Cirque Electriq – all launching for the first time in the state.
Guests can enjoy hours of endless competitive socialising fun under one roof by immersing in ten quick-play game rooms in Hijinx Hotel, scoring a spare on eight bowling lanes or belting out a tune at Strike, and letting loose on arcades, dodgems or a virtual reality experience in Archie Brothers Cirque Electriq.
The 450 pax venue will also feature function rooms, gourmet food and beverage options, and two bars themed for Archie Brothers Cirque Electriq and Hijinx Hotel – where guests can tantalise their taste buds after a session of whimsical fun.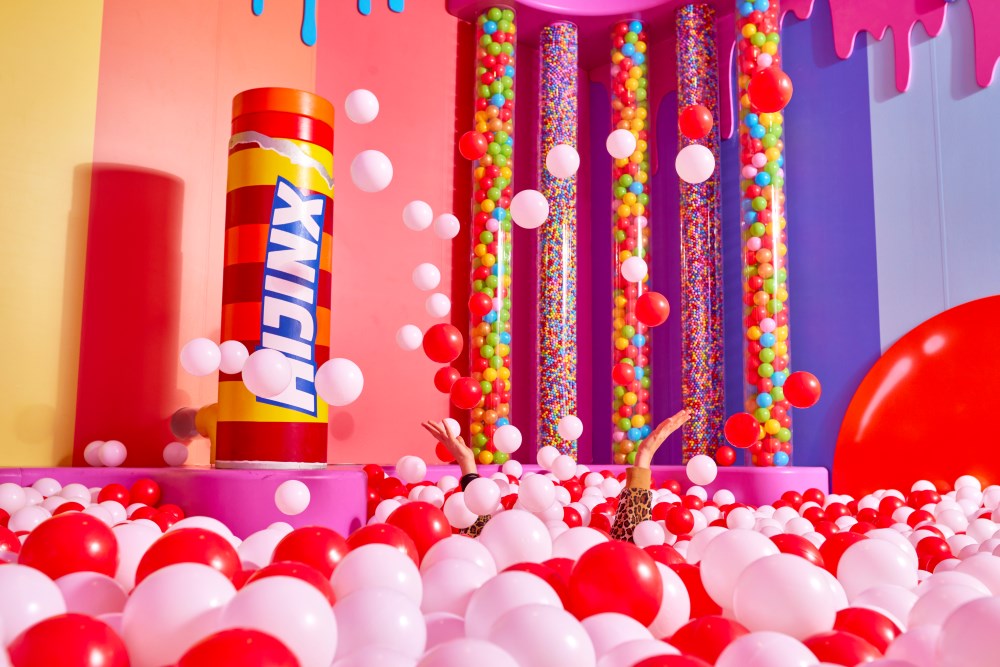 Play don't stay at Hijinx Hotel
From the moment guests arrive, Hijinx Hotel looks like a frenzied, fantastical, instagramable experience. This is no ordinary hotel, it's where you play, not stay. Instead of living it up for a night, guests will be able to experience quick play immersive rooms that combine the theatre and wonder of a quirky New York hotel, and the whimsical delight reminiscent of Willy Wonka meets Wes Anderson, within what seems like ten hotel rooms. Adelaidean visitors will be the first in South Australia to try all there is to offer at the highly anticipated, Hijinx Hotel.
Each room draws from nostalgia and is uniquely designed for between two and six players to work together to complete challenges in a four-minute window, to score points on a leaderboard. Hijinx favourites: Adore-a-ball Pool, Scrambled, Poke the Dots, and Candy Ball Pool, will all be making an appearance, along with a brand new room just for Adelaide: Who Said That?
When the challenges are complete, guests can make their way to the bar onsite to enjoy the Instagram-worthy Bubble and Pop cocktail, or experience all the classics with a selection of non-alcoholic options and food items.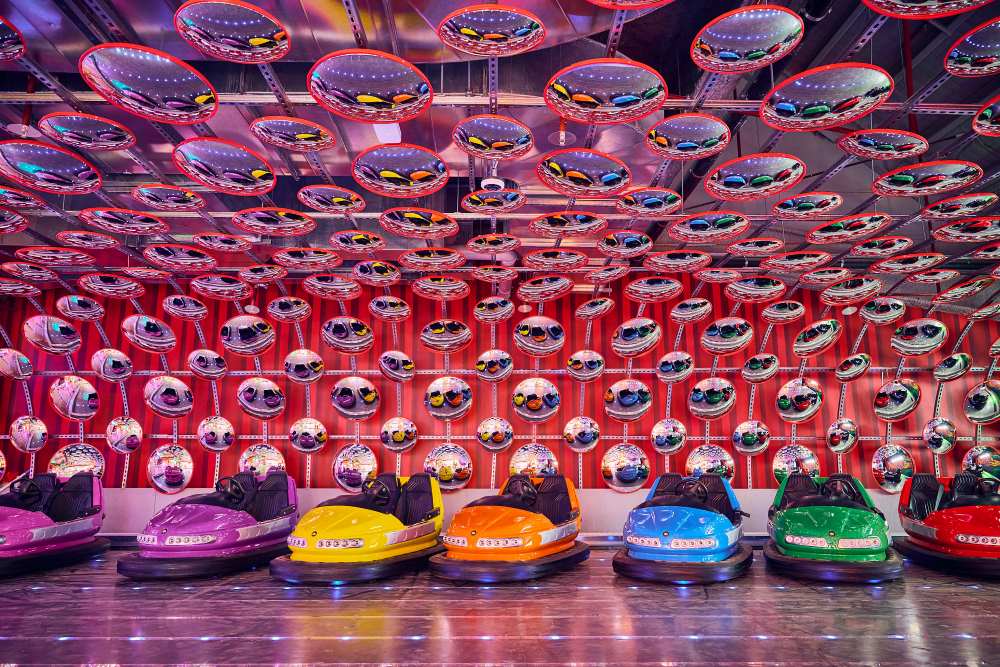 Step right up to Archie Brothers Cirque Electriq
A feast for the senses, Archie Brothers Cirque Electriq is a circus wonderland where guests can try their luck with a kaleidoscopic raft of traditional arcade games, dodgem cars, a virtual reality experience, and win prizes for their efforts. Popular games including Connect 4 hoops, Mario Kart, and new game Bop It Arcade, will all be featured.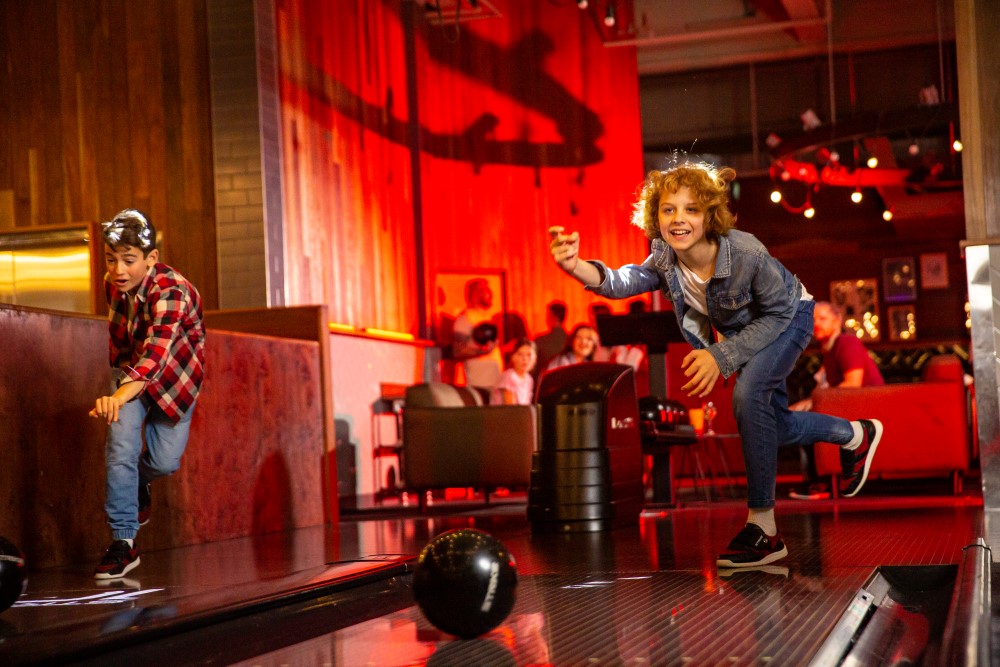 Roll a spare at Strike Bowling
Say goodbye to ordinary bowling, as Strike's fun extravaganza is up everyone's alley. Featuring self check-in to eight bowling lanes and three function rooms – including karaoke – Strike is a one-stop-shop for fun.
With dimmed lights, a cranked up sound system, and lane-service, guests can let loose on the lanes while enjoying delicious food and beverages. The lanes also feature interactive augmented technology that projects animated targets onto the lanes, which guests can hit to score points along with the pins.
Funlab CEO Michael Schreiber said the much-anticipated venue is perfect for all ages and allows people to let loose and enjoy time with friends and family, while adding some healthy competitive socialising to the mix.
Since we launched our first Adelaide Funlab venue, Holey Moley, in 2017, we have been looking for the next opportunity to expand our brand's offerings in the city. And Rundle Place is the perfect space for us to bring our Funlab brands to life. We are bringing back the nostalgia and whimsical fun and awe of Dazzeland updated for next gen fun seekers of all ages.
"Aussies are looking for fun… and that's what we offer at our Funlab venues. Extraordinary worlds of fun in a theatrical and immersive environment, that combine competitive socialising, with delicious food and beverage offerings. We're enabling people to let loose and bring back the joy they had as a kid in the playground," Mr Schreiber said.
Rundle Place Centre Manager Mandy Beresford said they're excited to see how Adelaidians embrace the new entertainment offering, bringing new life to the competitive socialising options available in the city.
We are really excited to be welcoming Funlab's Strike, Hijinx Hotel and Archie Brothers Cirque Electriq to South Australia for the first time. Adelaideans are hungry for new experiences, so we expect Funlab's offerings will be hugely popular with shoppers and visitors.
"With the repositioning of level 1 into entertainment and dining, Rundle Place's appeal extends from fashion and services into the night-time economy and becomes home to Rundle Mall's first and only true after hours attraction," Ms Beresford said.
---
For more information: