Relaxing while looking out over the coast on a recent trip to Weeroona Island, is among many treasured moments for carer Esma and six-year-old Jack*.
"We took him to a house on the beach and he said, 'This is my first family holiday'," Esma says of the trip to the Southern Flinders town.
"He had a milk Milo and I had a coffee and we had our beanies on and sat out on the deck.
"It was just so beautiful to be part of this first experience. There's many more to come and that's really special."
Esma is sharing her story as part of Foster and Kinship Carer Week (10-16 September), which recognises the vital role kinship and foster carers make in the lives of vulnerable children.
There are about 1720 kinship care families and 1010 foster care families with a placement throughout South Australia.
The remedial massage therapist applied to become a foster carer in 2022, taking on Jack's care later in the year.
The northeastern suburbs resident, who has a 29-year-old biological daughter, had previously considered becoming a foster carer. But a pop-up quiz from support agency Life Without Barriers asking, 'Would you be a great foster carer?', inspired Esma to take the first step.
After connecting with the non-government agency and going through its on-boarding process, Esma and her husband Tony learned of Jack's story and "couldn't wait to meet him".
"We're able to say he's with us forever now, and he's probably more settled because of that," she says.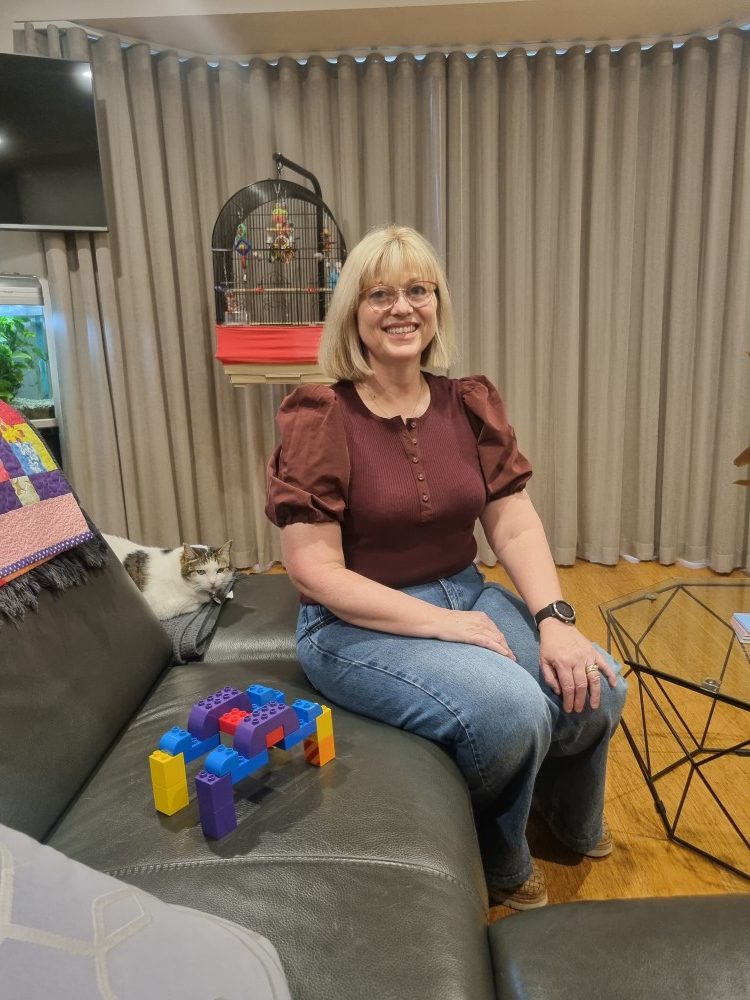 Esma, in her 50s, receives ongoing support from the Department for Child Protection and Life Without Barriers, and says having professionals to talk to about her caring role is "just fantastic".
"Being a foster parent is better than I thought – I'm loving it," Esma says.
"It's changed our lives for the better. We're still having fun, it's just different. We have more contact with our friends who have young kids, and we do things together.
"My daughter…loves him (Jack) and has a photo of him on her fridge. She really cares about him very much."
Esma's role has included organising regular contact between Jack and his siblings, who remain close, and working on ways to support him when he experiences "big emotions".
"He'll sit on my knee and he knows it's a safe place," she says.
"He now has a future that's full of hope.
"Walking to school, he slips his hand into mine. It's beautiful because he couldn't do that before."
Esma encourages others who have ever considered fostering to find out more about foster care.
"You can do weekend care once a month, you can do long-term, short-term, emergency or respite," she says. "What drew me to fostering was the thought of children with no family to be with – that always upsets me."
Esma also plays a vital role in Life Without Barriers' MOCKINGBIRD FAMILY™ program, which creates 'constellations' of local families supporting children in care and fostering stronger relationships between siblings no longer living under one roof.
She is "a home hub provider", supporting other carers, providing respite and organising events for families to get together.
"It's like that saying, that 'It takes a village to raise a child' – we create that village," Esma says.
During Foster and Kinship Carers Week, events are held across the state to thank carers for the love, support and time they devote towards supporting children and young people.
*A pseudonym has been used for privacy reasons
---
For more information: