A fixture on the South Australian events calendar since 1980, a parade of more than 1500 historic vehicles is set to wind past around 90,000 spectators along the streets of Adelaide and the Adelaide Hills to view the annual spectacle.
The iconic day out sees thousands of South Australians of all ages (and car enthusiasts from around the country) line the 67-kilometre route to view the historic motoring parade from West Beach (leaving at 7:45am) through to the National Motor Museum at Birdwood in the Adelaide Hills, where the Finish Festival takes place from 10:00am – an atmospheric celebration of all things vehicle mania, vintage fashion, and of course, some of the best food and beverages of the Adelaide Hills region!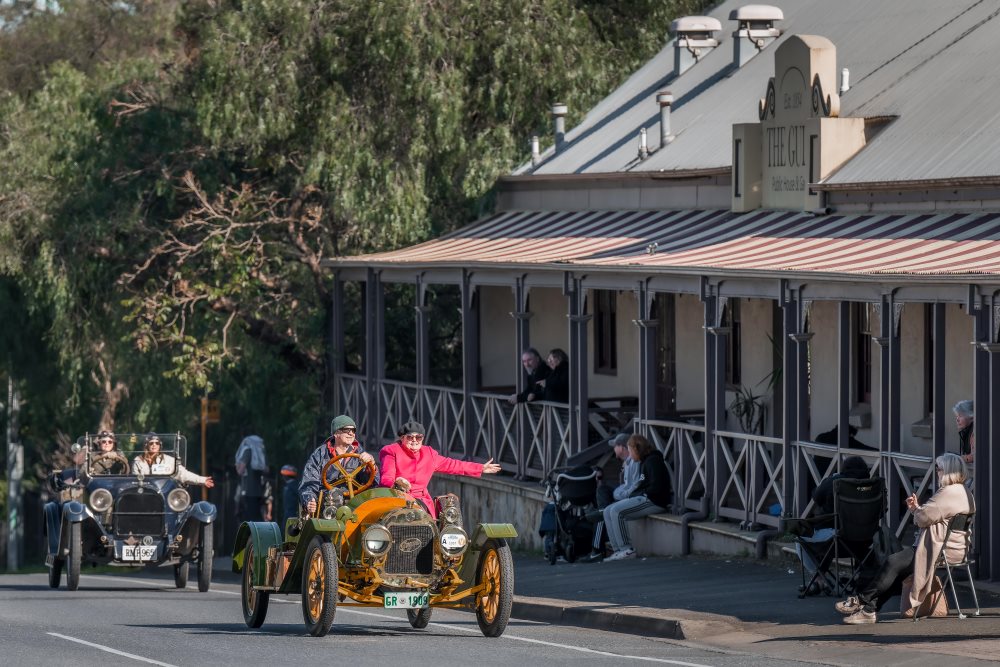 A great example of 'living history' across our country, the event is characterised by its strong community of car-lovers, and its multi-generational appeal – a cornerstone family tradition for folks coming from far and wide.
The McConville family are one such unit making the trek over from Broken Hill especially for the event, after first entering in 2019. Then, John and Christina McConville entered with their 1973 Mercedes 280E, which won the coveted Preservation Award that year: a category for vehicles that have not been restored or modified, but still present in excellent original condition.
Last year, they entered with their 1959 Volkswagen Beetle, getting wholeheartedly into the spirit of the event, dressing their then two-year-old son Aaron (adorably!) in the style of the fifties, which saw him take out one of the Fashions on the Field prizes of the day.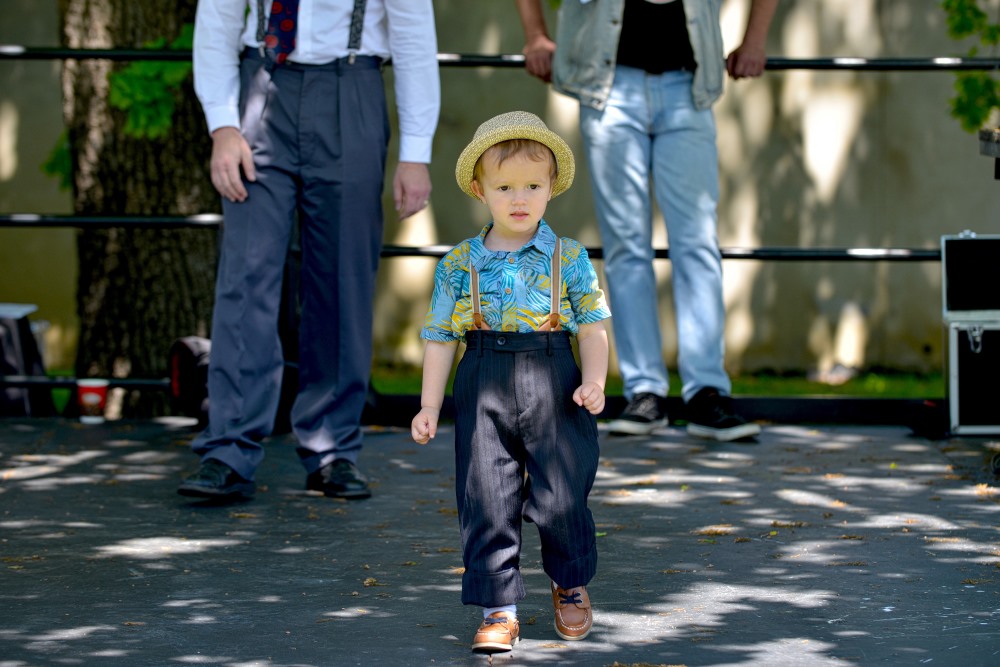 This year, the family will be returning to the Bay to Birdwood in the Mercedes again, but with their special new addition to the family, baby Vesna, born in January. The family will be dressing in the style of the 70's this time around, joining the throngs of flare-wearing, tie-dyeing vehicle fans who flock to the Finish Festival each year.
Thinking of heading to the Finish Festival with your family, but lacking in your vintage apparel? As well as a range of live music acts and food-trucks (not to mention over 1500 unique and historic vehicles on display), Finish Festival attendees can get into the spirit of their own Fashions on the Field, with Dulcie's Vintage Clothing Bus on site to help them get era-appropriate!
---
For more information:
baytobirdwood.history.sa.gov.au