The campaign 500 Miles is set to raise funds and awareness for baby loss and the devastating impact it has on parents every day. Sadly 6 babies are stillborn every day in Australia and thousands more are lost to miscarriage.
Over August to December this year, for each mile Annabel walks she is seeking sponsorship of $20 with a fundraising goal of $10,000. The funds raised will help her distribute copies of the support book Miles Apart Australia wide through hospitals and the Gidget Foundation – Australia's leading perinatal health service.
"Our goal is to raise $10,000. We know how much bereaved parents benefit from support and understanding and are determined to continue distributing copies of Miles Apart Australia wide through hospitals and the Gidget Foundation," says Annabel.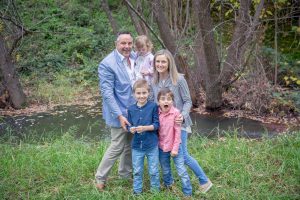 The Miles Apart book has been endorsed by leading psychologists who work in the perinatal space with bereaved parents. The book offers a glimmer of hope during an incredibly difficult time and helps ease the feeling of isolation and loneliness baby loss brings.
500 miles sponsored at $20 each will help us to continue to support grieving parents by gifting them a copy of the book as an immediate source of solidarity and understanding as the grieve the loss of their baby.
Miles Apart was written by Annabel after her 4th child Miles was stillborn in December 2018. Having faced the isolation and heartache baby loss brings she was determined to support others, open up conversations, and remove the stigma surrounding baby loss and infertility. Miles Apart is a heartfelt survival guide for anyone who has lost a baby at any stage of pregnancy or infancy.
In Australia 6 babies are stillborn every day, 2 infants pass away and 1 in 4 pregnancies end in miscarriage. Many parents also face the heartache of termination for medical reasons after their baby is given a terminal or life limiting diagnosis in utero.
Miles Apart Foundation
The Miles Apart Foundation is a registered charity which aims to increase awareness of the emotional impact of baby loss and support those who endure it by distributing the book 'Miles Apart' to hospitals around Australia.
---
To donate to the 500 miles campaign visit: