Identifying a massive gap in the market, Yovanka secured exclusive rights to develop her own extension brand and introduced 'Yovanka Loria Extensions', luxury hand-tied hair extensions to the marketplace in 2018.
By end 2019 it had become a global brand.
The extensions are now stocked in over 60 salons throughout Australia, and over 400 salons in the US. And the growth is continuing at a rapid rate of 200% per month.
I have to be honest and say that I didn't foresee the rapid growth of our extension range," says the self-titled 'accidental entrepreneur', Yovanka Loria.
"Based on my clients feedback I knew that there was a clear desire for high quality extensions but coming from 25 years of experience in the hairdressing industry, I knew there was a reluctance from salons in offering them to clients due to the headaches involved" says Yovanka, referring to the reputation extensions have of being low quality, high maintenance and damaging to the hair.
"I took it upon myself to research high-end luxury solutions and quite quickly the Yovanka Loria range was born".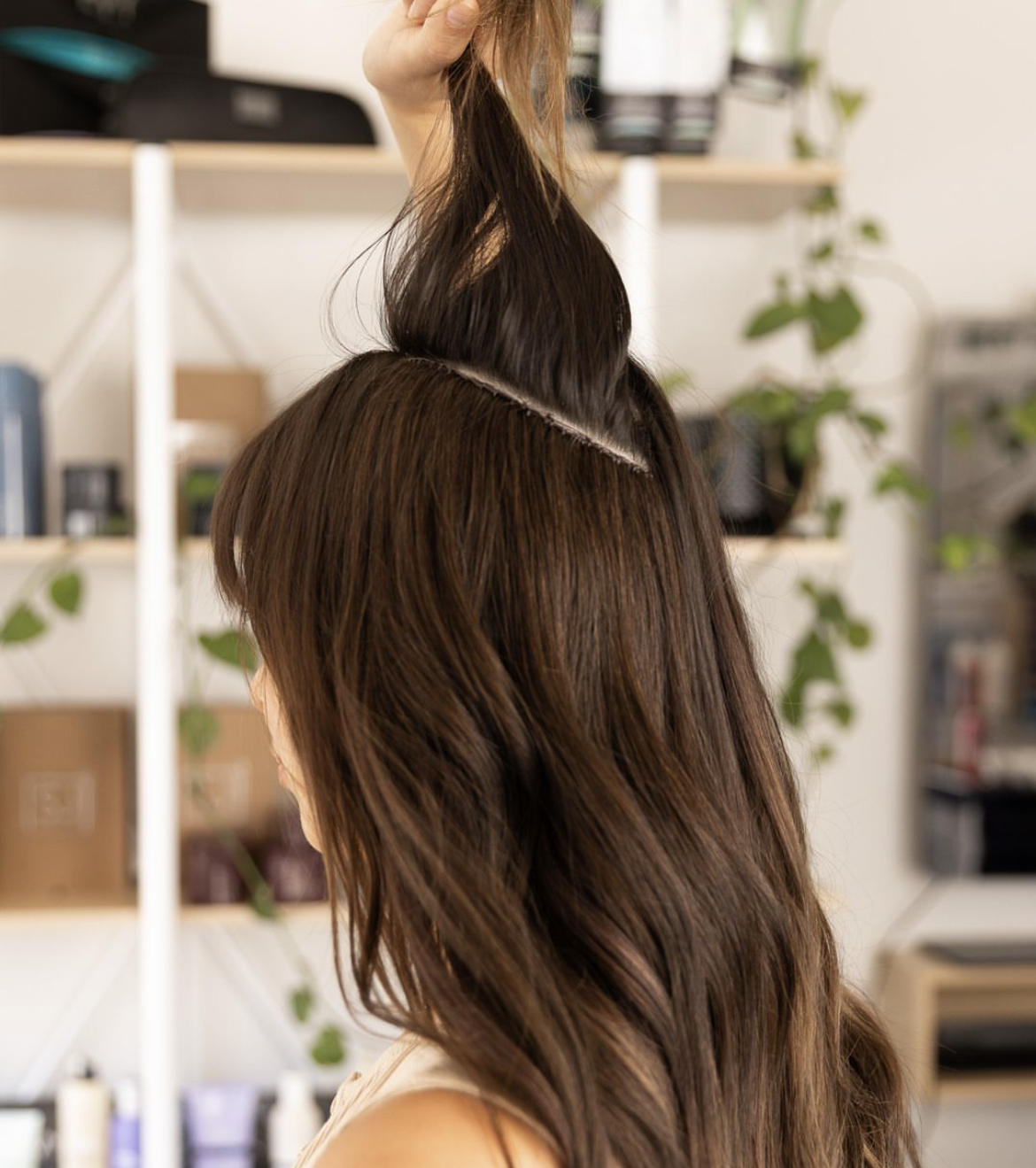 High quality hand tied extensions
Unlike others on the market, the extensions are hand tied and exceptionally high quality, meaning that the low-maintenance extensions last up to 12 months, can be custom coloured on the same day as application, and they even facilitate hair growth.
Her extension product line is not the only way the Yovanka Loria brand is significantly impacting the industry. She is also transforming the way salons conduct their business via an innovative educational component that stockists must complete.
"All hair stylists that stock and offer our extensions to their clients are needing to be trained and certified in our unique methodology," says Yovanka Loria.
But the training doesn't end there. Yovanka's education process extends to include a marketing and business competent that aligns with offering a high-end product, service and price-point.
"We want to ensure that any salon offering our high-end extensions is prospering from offering an elevated client experience that comes with it".
This 'YL philosophy' has seen salons grow their business and income streams with less effort and financial outlay.
Yovanka's impact on the industry isn't going to end there. With a new product range on the cards, you can be assured that her name will be well-known for the years to come.
For more information on Yovanka Loria: