By night, they're besties, but by day, they're boss babes (and vice versa, of course!), and in case they weren't kicking enough goals, the pair also have a new book to add to their repertoire. "You Take Care" is designed to help you navigate life's ups and downs, prioritise your wellbeing and feel your best every day.
We chat with Laura and Steph who dive into the book's hot topics, including confronting the ticking biological clock, trying for a baby, and fertility shame.
Congratulations on your new book You Take Care, tell us all about it and what women can expect from this read!
Laura: Thank you, we're so excited to see people reading it! Living life shouldn't be about perfection and the reality is, for many of us, our twenties and thirties is a messy juggling act. There's no rule book for taking care of yourself while balancing all the things life throws at you! You Take Care is not a rule book either, but it is a guide that we hope can help those in their twenties and early thirties find their feel good. When we're in highschool, we're taught the three main pillars of health; exercise, nutrition and sleep. As you get older you begin to realise there is so much more to our health than those three things. They're still important of course, and are definitely still covered in the book, however under our three main chapters, Mind, Body and Connection, we also cover topics like shame, money values, tackling difficult conversations, imposter syndrome, confidence building, exercise around your menstrual cycle and so much more. We were able to cover a lot of these topics through lived experience, and we were also so fortunate to have some incredible friends and experts in their field contribute to the book as well.
Steph, soon after you became pregnant you and Laura launched KICBUMP – tell us about how this came about and the importance of empowering women to keep prioritising themselves during and after pregnancy?
Steph: As we go through new phases of life, so does our community. And whilst our community aren't all the same age nor are they at the same phase in life, we were seeing a lot of them go through huge life changes like pregnancy and seeking inspiration and support. Once I became pregnant myself I realised community and education, particularly around what you should or shouldn't do, was so important at such a delicate and unfamiliar time. I quickly became very passionate about getting KICBUMP into the app, knowing that if I (someone who is very in tune with her body, has been working out for so many years and also works in the fitness industry) was getting confused around what's safe and what isn't then surely so many more women were too. KICBUMP is a great way for mothers, pre or postnatal, to continue to move their bodies in a way that only gives back to them, strengthening all the right muscles to help with birth and recovery and to ease back into normal exercise. We are not about bounce-back culture at KIC – and we highly encourage our users, our postpartum mummas, to really take their time through our postnatal program and ease back into exercise in a way that suits them. A huge motivator for a lot of our users is their mental health, and we're so proud of that. Once you become a mum, you're time poor, and it's near impossible to keep to any sort of workout routine you had prior – and that's okay. But it's still important to make time for yourself and ensure you're not pouring from an empty cup.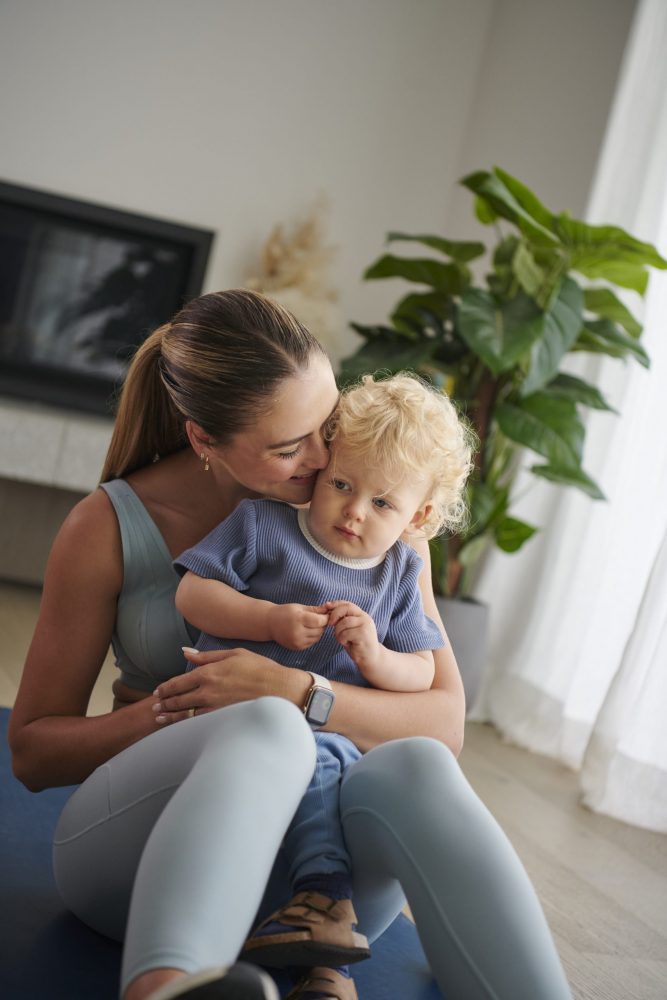 Laura, in the book you talk about confronting your biological clock, and the dreaded fertility window. What kind of subconscious expectations have you had around this topic and the 'right time' to have a baby?
Laura: This was something really important for us to talk about in the book. Infertility is sadly much more common than we think. We spend our younger years fearing pregnancy, and believing there is a 100% chance of falling pregnant without protection. We then get to our twenties and realise, it is absolutely not a 100% chance. We find out about the 25% chance of miscarriage, and that not everyone is able to have children.
We then have to consider at an age we still feel not ready what our plans will be, as there is a specific fertile window. This is something I worry/think about often, I am not ready right now – but what if I wait too long and miss the window? And then wish I started earlier.
I hope to have children, but I don't know how fertile I am – I will have to wait and see.
The book features a very honest look at "trying" for a baby and how it isn't always the fun part. Can you give our readers some suggestions about how to be kind to yourself while trying for a baby?
Steph: First of all I have to start off this answer being completely transparent to the fact that Josh and I were incredibly fortunate to have quite a short period where we were actually 'trying' for Harvey before it happened, 3 months to be exact and I do mention this in the book. I have however spoken to many women in our community and friends whose journeys to falling pregnant were much longer. It's such an interesting shift, when you go from 'avoiding getting pregnant' by using protection to 'trying', because there is no doubt it CAN strip the spontaneity and spice out of sex and turn it into a bit more of a scheduled task in a way! However if you truly focus on how special what you're doing is, and what a miracle it would be if you were to fall pregnant, it can also add a lot of romance into sex as well.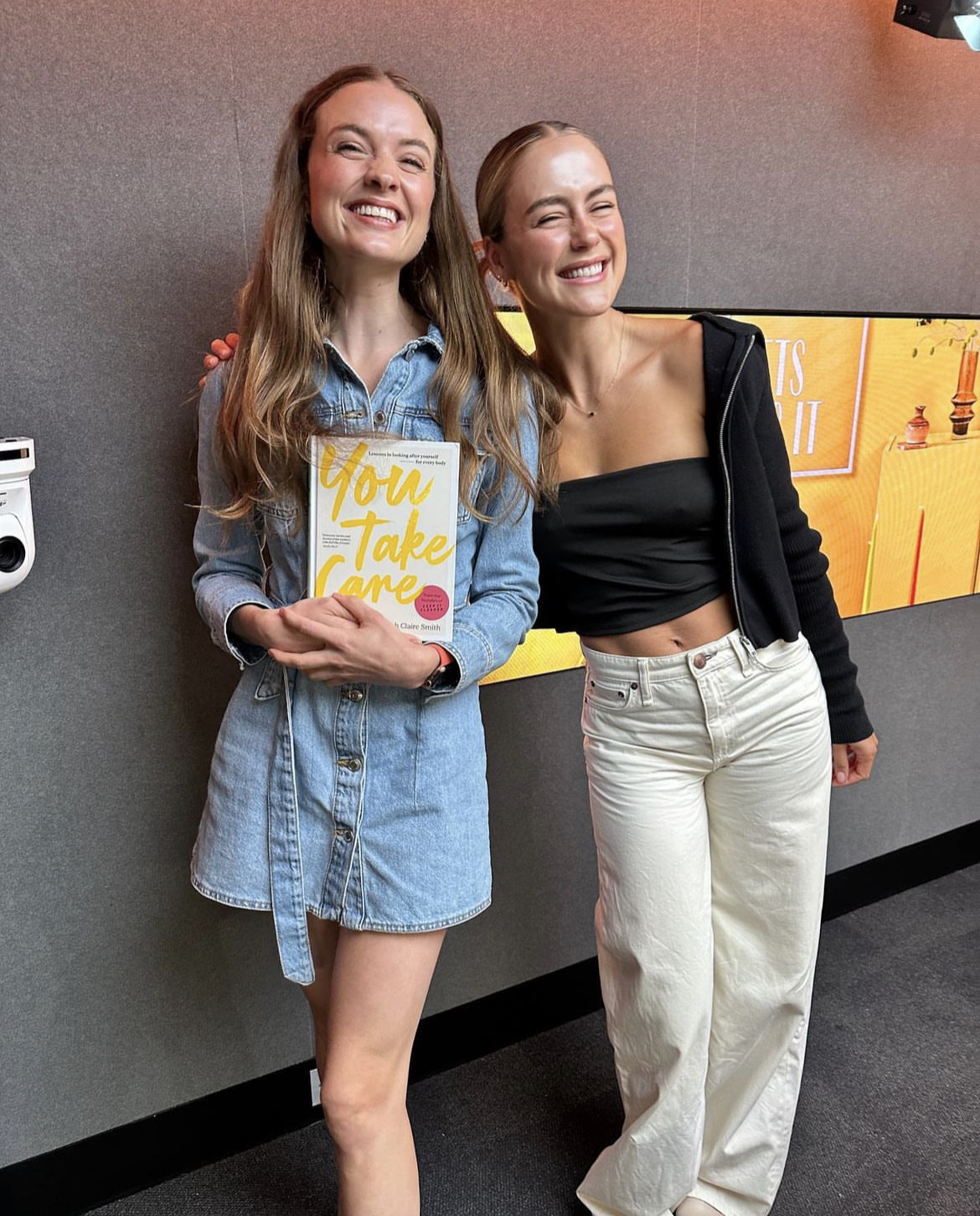 Tell us a little bit about the heartbreaking concept of fertility shame you touch on in the book, and some ideas to reframe the shame.
Laura: Fertility is almost always out of our control, and whilst a man's sperm problems are the cause for two out of every five couples facing infertility, nine times out of ten, shame over not being able to conceive falls on the woman in hetrosexual relationships.
One of the main reasons fertility shame falls on women is that we grow up being taught that pregnancy can happen just like that. Throughout school, sex education classes drill into us that we're likely to fall pregnant if we so much as look at the opposite sex. And if we don't use a condom, well, then we're definitely falling pregnant. And there's always that one teacher who knows someone who conceived despite being on the pill and using a condom.
The reality of conception is very different. When the type of idea of false fertility is drilled into us from a young age, once we start trying to conceive (if we decide to), and we cannot fall pregnant, it is almost impossible to not blame ourselves. If it's so easy to get pregnant, then there must be something wrong with us. But when it comes down to it, most of the time we cannot control if or when we get pregnant, and this can be really hard to swallow.
Pregnancy can be anxiety-inducing for women, can you share some of your tips to managing pregnancy anxiety?
Steph: I wasn't prone to feeling much anxiety prior to pregnancy and motherhood, so I'll admit I've been quite taken back by how controlling it can be. There have been points where it has become all consuming and quite crippling, and watching my partner not have the same thoughts or feelings just creates this huge amount of jealousy in me. I wish I could go a day in his brain and not always jump to the worst case scenario of things when it comes to Harvey. It's definitely been more crippling since Harvey came into the world in comparison to my pregnancy, but that's just my personal experience of course. If I ever needed to de-stress and try quieten the little voice inside that was making me anxious I would do one or a few of the following; journal, meditate (we have pregnancy specific guided meditations on the KIC app which helped me so much), draw, go for a walk or I'd talk through my concerns with my health professional or Josh. Keeping worries in my head and not expressing them to someone else or at least into a diary NEVER helps… it just stews and stews until I boil over. So I still do a lot of those things now when those feelings come up. A lot of fearful thoughts are totally normal, however if your fears are crippling you to the point that you're not sleeping, leaving the house or being able to enjoy the things you usually would, I would definitely encourage you to talk to a professional about it.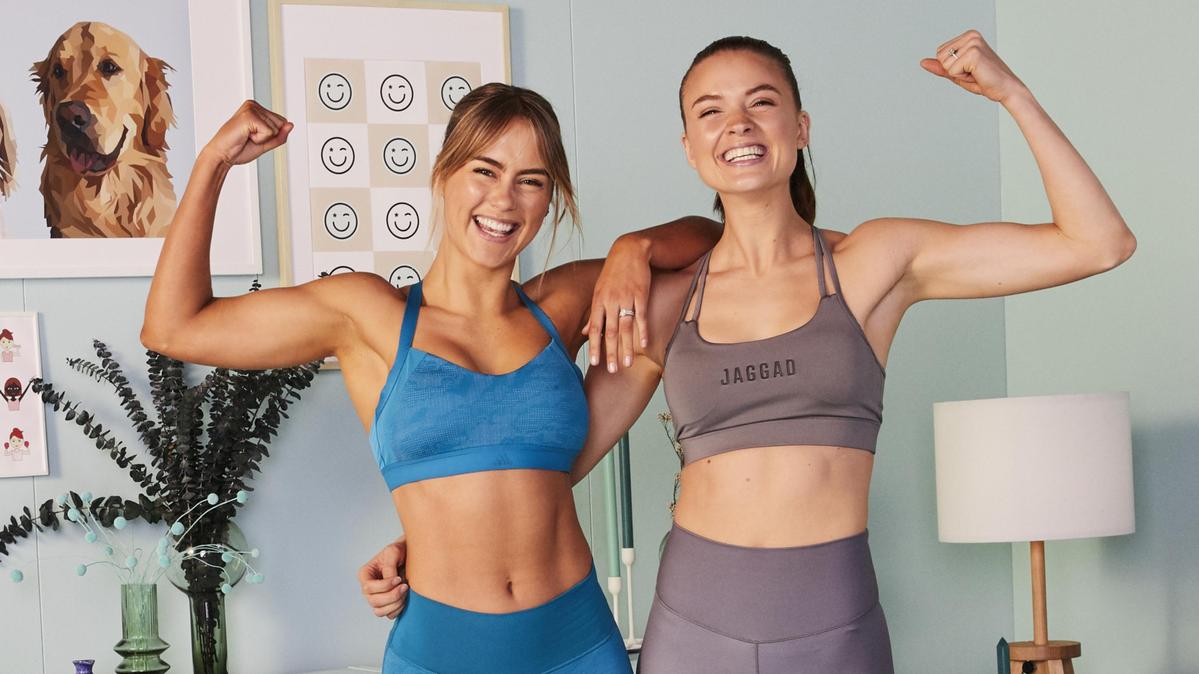 We are all our own worst critics and our most vulnerable when we become mothers. Steph, can you talk to us a little bit about your thoughts on "mum guilt" and the importance of acknowledging the little wins?
Steph: Mum guilt sucks – but I've realised it's not something that's likely to go away anytime soon so I better get used to it and find ways to combat it when it rears its head. As a working mum, most of my guilt comes from busier weeks at work where I may miss bedtimes, or not have much time at all with Harvey in the morning, and then when we work on weekends that can be tough too. I absolutely LOVE being a mum, it's everything I dreamed of and more. So I truly do still struggle with the idea that I spend more time at work every week than I do with my little man, but that's life! I like to flip that thought on its head and remind myself how lucky I am to actually LOVE what I do. KIC was my first baby, and whilst not everyday at work is a dream, when you're reminded of how you are impacting people's lives for the better through the work you do, it makes it all absolutely worth it. Instead of being hard on myself for not being able to perfectly balance it all, I try to remind myself to take every day as it comes, and just ensure that when I am with my little man, I spend quality time with him and make the most of it.
Can you give us some of your tips for self-care in the fourth trimester?
Steph: My biggest tip is to schedule in alone time. Whether you ask a friend, partner or family member to help with bub, just find some time to do something for yourself as often as you can. This could look like a solo coffee date, an uninterrupted candle-lit bath, a night out with girlfriends… anything that reconnects you with you. And on that, accept help if it comes up. They say it takes a village, and yet society no longer really supports that idea.
We loved the section in the book entitled "screw the bounce back"! Share with our readers your thoughts on accepting your body during pregnancy and the constant battle for body acceptance in both general life and in pregnancy!
Steph: Society expects you to look as though nothing ever happened… and yet your body has gone through one of the biggest challenges and most amazing miracles life can offer.
When I got comments like: 'you look like you didn't even have a kid' – regardless of knowing this was coming from a good place, I didn't necessarily take it as a compliment.
I am a mum now. I'm fine to look like one. And the unfair double standards we have when it comes to the 'mum bod' vs the 'dad bod' is just ridiculous. At the end of the day, your body has gone through something remarkable – if it doesn't look like it did prior to pregnancy don't be too hard on yourself. We all have different pregnancy experiences, different birth stories, different lifestyles and different genetics. We are all going to change in different ways, some more than others, so try to not fall down the comparison trap and pat yourself on the back for everything your body has done. When it comes to exercise postpartum, don't rush and don't do it for aesthetic change. Let your motivation be things like; alone time, restrengthening your pelvic floor and core, regaining strength and fitness so you can keep up with a soon to be toddler and for your mental state. My last tip would be to talk to yourself like you would a friend – be kind to yourself.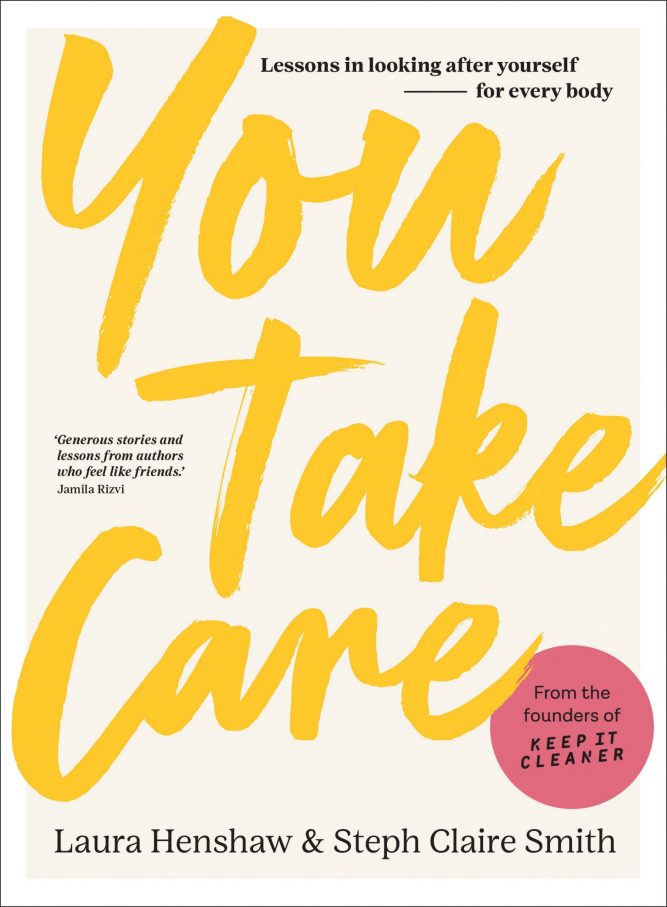 Returning to work after becoming a mum – Steph, how did you manage the transition from maternity leave, back to work?
Steph: It is not easy and to be completely honest I found it really hard, and even after being back for about a year – I still have days where I still struggle with mum guilt/the balance. It took me some time to build back up my confidence (like anything does when you have been out of practice for a period of time) and get back into my working 'groove', and there were times I never thought I would feel like myself at work again (but with time, I did). The things that helped me the most during the transition were setting boundaries, being really organised with my time and scheduling, being open with my team and most importantly, cutting myself some slack. I've learnt that you can't have a perfect work life balance everyday, so instead of chasing that, I take everyday as it comes and just make sure that I try to give whatever it is I'm focusing on at the time (work, Harvey or my health) my full attention.
Talk to us a little bit about what's in the pipeline for KIC in the next 12 months, what should we be looking out for?
Laura: We have a really exciting 12 months ahead at KIC. We are currently planning our expansion into the UK market, and have some really exciting innovation rolling out in the app to continue to support our community to lead a healthier lifestyle, in a way that works for them.
'You Take Care' is published by Murdoch books, RRP $36.99
---
keepitcleaner.com
@stephclairesmith
@laura.henshaw