The National Pharmacies Christmas Pageant Royal Family is a cherished tradition dating back to 1939, when the first Queen was appointed to help with wartime fundraising. It wasn't until 2009, that the Queen and Princesses were joined by a Pageant King and Princes.
Today, the Royal Family is carefully selected from National Pharmacies staff who submit an expression of interest before sitting an interview with the judging panel.
It is customary for the Royal Family to uphold National Pharmacies' core value of giving back to the community and sharing a passion for the Pageant.
During their reign, the duties of the National Pharmacies Royal Family not only include welcoming Father Christmas on Pageant Day but also sharing the joy and spirit of the event with communities in the lead up to parade day which will take place on Saturday 12 November.
Fulfilling the starring roles this year are Dunya Zahr as Queen and Kevin Layugan as King. They are supported in their royal duties by Princes Steve Connelly and Michele Rinaldi, and Princesses Hayley Sisson and Teagan Hazelwood.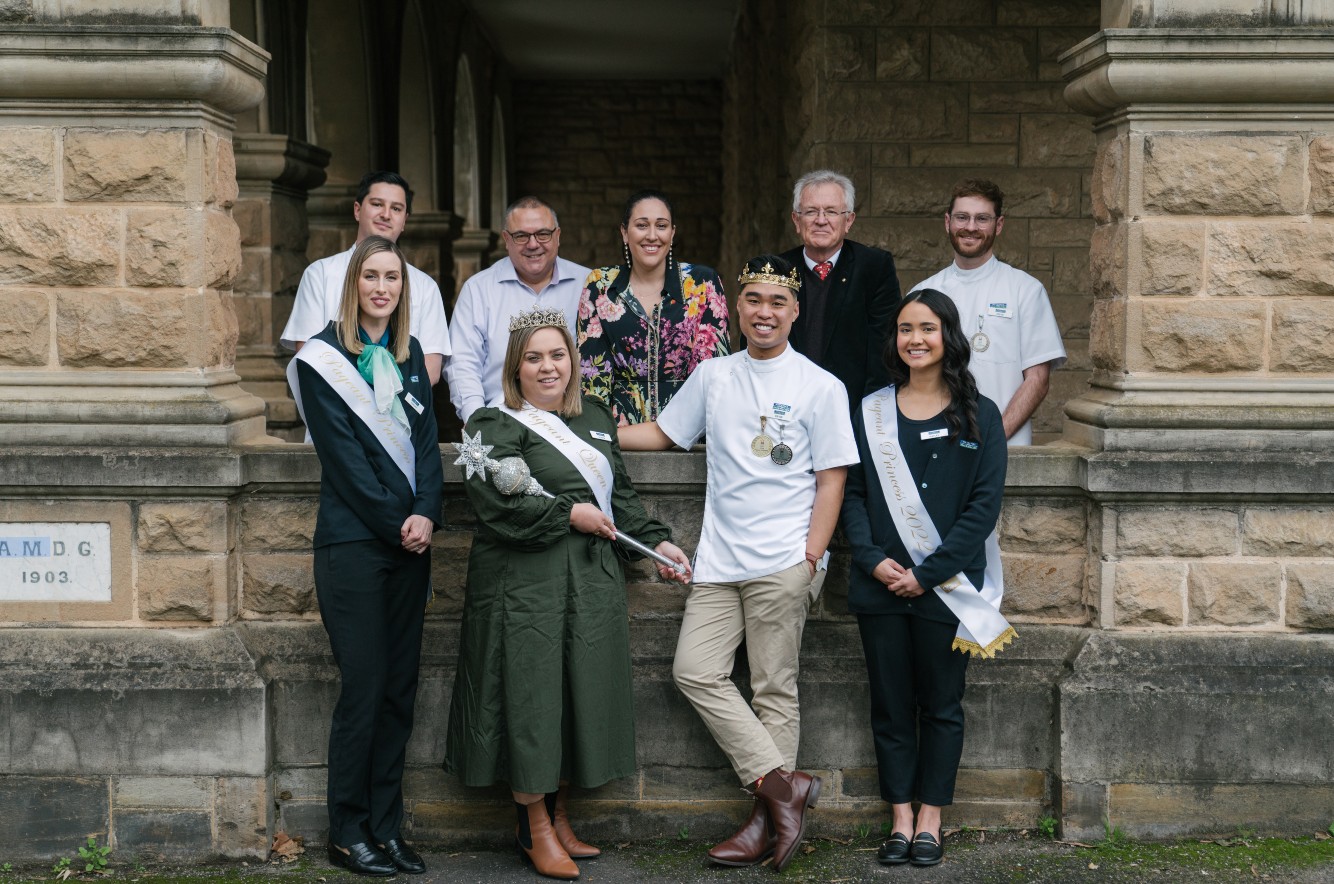 The title of National Pharmacies Christmas Pageant Royal Family is a prestigious title that comes with a lot of responsibility – particularly on this momentous year for the event as it celebrates its 90th anniversary. This year will also see the Pageant make a highly anticipated return to Adelaide's streets, having been held as an arena spectacular at Adelaide Oval in 2020 and 2021 due to the Covid pandemic.
In this defining year for the National Pharmacies Christmas Pageant, we caught up with one of the event's civic heads, Queen Dunya Zahr to learn more about the person behind one of South Australia's most popular public profiles. And as Business Operations Manager and Pharmacist, we discovered that Ms Zahr's day job is as impressive as her Pageant title.
Let's delve into Dunya's journey from pharmacist to pageant royalty.
How long have you worked at National Pharmacies?
I have worked as a Pharmacist with National Pharmacies for almost nine years and in several branches across the state. However, since the start of this year I have been undertaking the role of Business Operations Manager, with the northern stores of South Australia under my remit.
What does your role involve?
The beauty of my role is that no two days are ever the same. I have the pleasure of working with a variety of National Pharmacies stores, from Ingle Farm to Gawler and to Port Pirie, building relationships with the store managers and supporting them to ensure the pharmacies and optical stores are operating to their highest standards.
But as well as working with front-facing stores, I also collaborate with other business managers and I am involved in recruitment, general business activities and projects that happen behind the scenes.
It is a busy job, but one which is hugely rewarding.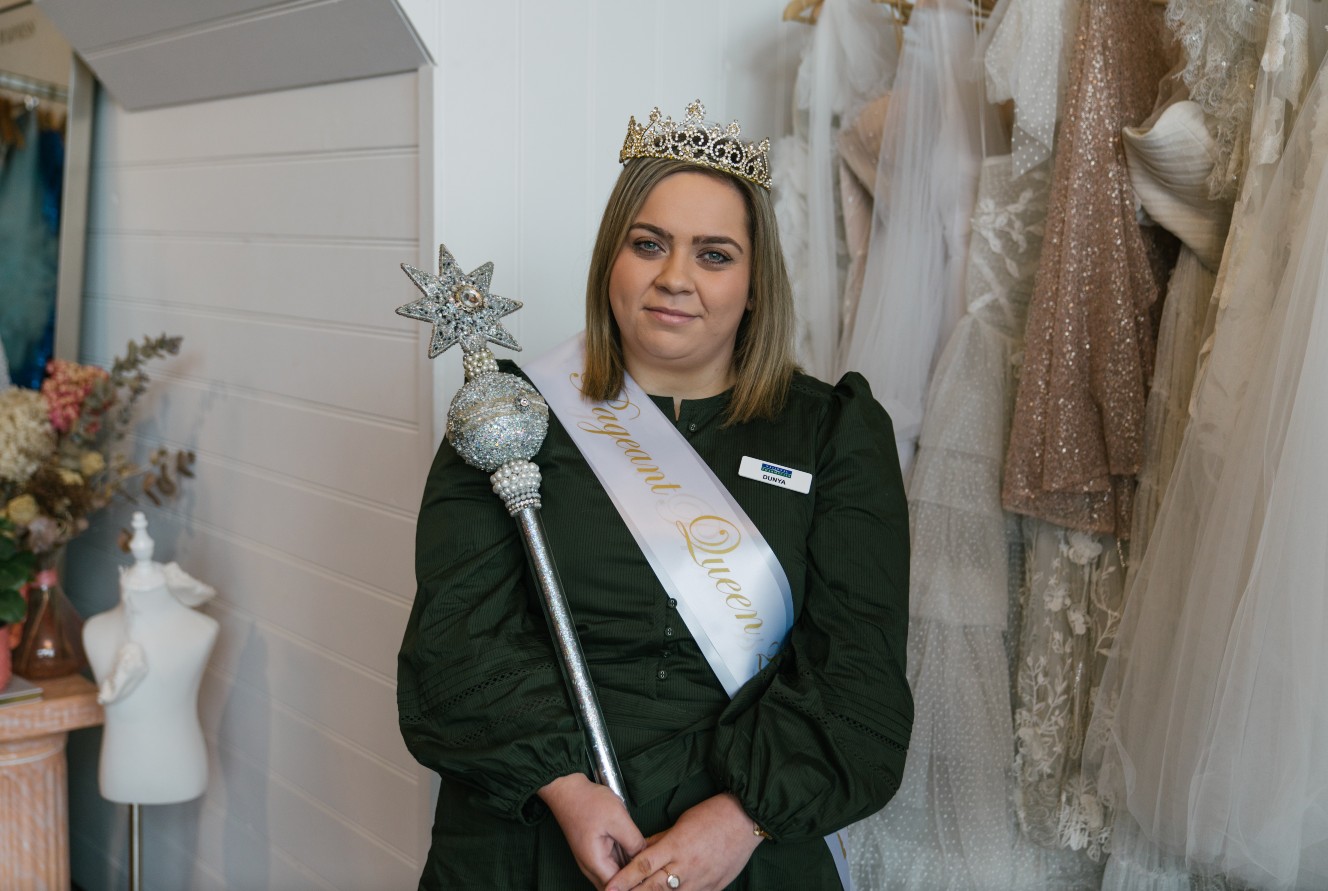 What do you consider to be the best part of your job?
Working with National Pharmacies feels like you are part of a big family unit. It is the little things such as the daily interactions with my team and being in a position whereby I can support colleagues across the business that bring me the most joy and job satisfaction.
What led you to decide to go down the pharmaceutical route?
After four years at university, I secured a pharmacist internship with National Pharmacies as part of my supervised practice. National Pharmacies supported me to become a registered Pharmacist which I worked as for nine years before taking on the role of Business Operations Manager at the start of this year.
Essentially, I joined National Pharmacies and loved it so much that I have never left.
Any interesting hobbies?
It is no secret that South Australia is a beautiful place and home to world-class food and drink.
To explore all that it has to offer, my friends and I love to go out for brunch and discover a new place each time. It has become such a tradition that we now refer to ourselves as the 'Brunch Club'.
We are always changing it up, but if we don't have time to come up with somewhere new, Bricks and Stones in Unley is always our go-to – and it's always an almond piccolo latte!
Why were you interested in taking on the role of Queen?
Being part of the Royal Family has been a childhood dream of mine. I have so many fond memories of the Pageant and love the festive, feel-good that it spread across South Australia each year.
When National Pharmacies become naming rights sponsor, I jumped at the chance of being part of the Pageant. For the past three years I have taken on random roles, but this year I decided I would try my chances of becoming part of the Royal Family – although, I did originally put my name down to be a clown this year, before changing my mind.
What does the role mean to you?
Becoming Queen realises a childhood dream of mine. Not only is it a role that has a long history, but it is also a role that promotes fun and spreads excitement, and I am thoroughly enjoying doing exactly that.
Did you attend the Christmas Pageant as a child?
I loved going to the Christmas Pageant as a child. My parents would take us down and I vividly remember how excited we would get waiting for the floats to pass by and Father Christmas to arrive. We would write out our Christmas wish list the night before and take it with us on Pageant Day, to hand it over to Father Christmas.
The Christmas Pageant is the season opener and reminds you that Christmas is almost here.
What is the most rewarding part of being Pageant Queen?
The best part of being Queen is that I get to share the joy and excitement of the Pageant with the whole community.
How does it feel being in a role that has such a long tradition?
I feel privileged to be in a role that has been around for so long and which captures the imagination of so many children in our communities. This year it is even more special as we celebrate 90 years of the Pageant and its return to the streets.
Do you have any message you would like to share with the children watching the National Pharmacies Christmas Pageant this year?
My message is simply that nothing is impossible. I remember being a little child watching the Pageant and being in total awe of the Royal Family, wishing that one day that would be me.
If you are persistent and passionate, you can do anything you dream of – and that applies to everything in life.
For more information on the National Pharmacies Christmas Pageant: